- New Dominator® and Vengeance® DDR3 memory kits are designed for 2nd Generation Intel® Core™ i7 processor family and Socket LGA-2011 Platforms -
FREMONT, California - November 14th, 2011 - Corsair®, a worldwide designer and supplier of high-performance components to the PC gaming hardware market, today announced several new quad channel DDR3 memory kits optimized for motherboards using the Intel Core i7 processor family for Socket LGA-2011.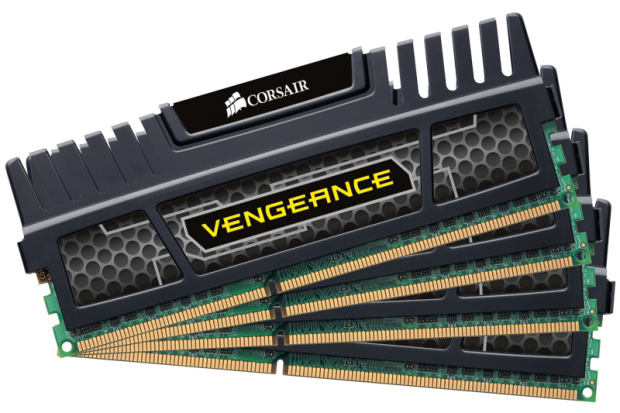 Corsair Dominator: rigorously screened memory for extreme-performance PCs
After announcing the world's first high-performance quad channel 32GB memory kit in October, Corsair is following up with the addition of three new quad channel memory kits. Like all Dominator memory kits, the new kits are assembled with tightly screened DRAM and include Corsair's DHX+ heatsink patented technology. All Dominator quad channel kits support Intel's latest XMP 1.3 profiles for easy performance tuning. Dominator quad channel DDR3 memory kits are currently available in the following configurations:

Corsair Vengeance: great looking, great overclocking memory at a great price
Designed with overclockers in mind, Vengeance DDR3 memory is built with RAM specially selected for performance potential. Aluminum heat spreaders help dissipate heat, and provide an aggressive look that goes great in gaming rigs. XMP 1.3 support allows for reliable, optimized overclocking with the click of a mouse. Vengeance quad channel DRAM kits are initially available in the following configurations: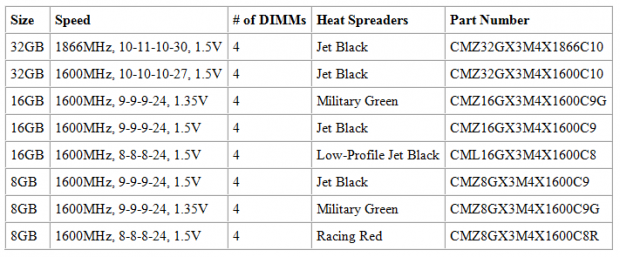 "Corsair is proud to support the new 2nd Generation Intel Core i7 processor family for Socket LGA-2011 with a broad range of extreme-performance and high-performance quad channel memory kits," said Thi La, Vice President of Memory Products at Corsair. "These kits are ideal for PC performance enthusiasts, whether they're competitive overclockers, gamers, workstation builders, or they simply want the ability to equip their new system with up to 32GB of reliable, high-performance memory."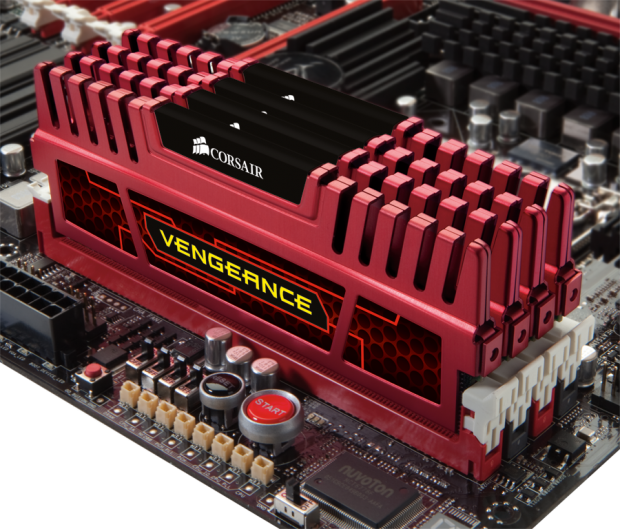 The new Corsair Vengeance memory upgrade kits are available immediately from Corsair's worldwide network of resellers and distributors. To get the full story on Corsair's complete line of high-performance Dominator DDR3 memory kits, please visit:
http://www.corsair.com/memory-by-product-family/dominator.html
Images may be downloaded here.
For information on the Corsair Vengeance high-performance memory kits, please visit:
http://www.corsair.com/memory-by-product-family/vengeance.html
Last updated: Apr 7, 2020 at 12:05 pm CDT