Shattering its own day-one sales records, Activision Publishing, Inc., a wholly owned subsidiary of Activision Blizzard, announced that its highly-anticipated Call of Duty: Modern Warfare 3 has become the biggest entertainment launch ever with an estimated sell-through of more than $400 million and more than 6.5 million units in North America and the United Kingdom alone in the first 24 hours of its release, according to Charttrack and retail customer sell-through information.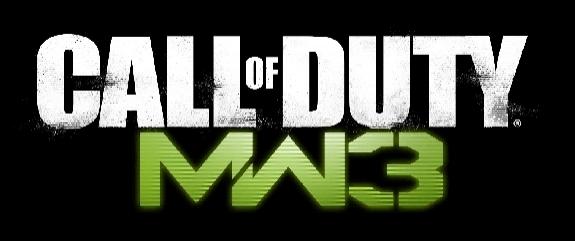 This marks the third consecutive year that the Call of Duty franchise has set day one launch records across all forms of entertainment, something no other entertainment franchise in any medium has ever accomplished. Last year, in North America and the United Kingdom , Activision's Call of Duty: Black Ops had estimated day-one sell-through of $360 million and in 2009, Call of Duty: Modern Warfare 2, set day-one records with estimated sell through of $310 million, according to Charttrack and retail customer sell-through information.
On November 8, 2011, millions of fans attended more than 13,000 midnight openings at retail stores around worldwide. According to Microsoft, after just two days, the number of gamers playing simultaneously on Xbox Live set a new peak concurrency record.
"We believe the launch of Call of Duty: Modern Warfare 3 is the biggest entertainment launch of all time in any medium, and we achieved this record with sales from only two territories," said Bobby Kotick, CEO, Activision Blizzard, Inc. "Other than Call of Duty, there has never been another entertainment franchise that has set opening day records three years in a row. Life-to-date sales for the Call of Duty franchise exceed worldwide theatrical box office for "Star Wars" and "Lord of the Rings", two of the most successful entertainment franchises of all time."
Eric Hirshberg, CEO, Activision Publishing added, "Call of Duty is more than a game. It's become a major part of the pop cultural landscape. It is a game that core enthusiasts love, but that also consistently draws new people into the medium. It is the most intense, adrenaline pumping entertainment experience anywhere. I would like to thank our incredible teams at Infinity Ward and Sledgehammer Games for making a brilliant game. But most of all, I would like to thank our millions of passionate fans worldwide. We made this game for you."
Separately, Activision announced this morning that in support and gratitude for the efforts of American servicemen and women, this Veterans Day it donated $3 million to the Call of Duty Endowment, a non-profit, public benefit corporation that seeks to provide job placement and training for veterans. This latest donation will be added to the $2 million that Activision has already donated to the Endowment, which has provided more than $1.5 million in grants and scholarships to veterans' organizations across the country since it was conceived by Bobby Kotick in November of 2009.
Call of Duty: Modern Warfare 3 is rated "M" (Mature) by the ESRB for Blood and Gore, Drug Reference, Intense Violence and Strong Language and is available now for the Xbox 360 video game and entertainment system from Microsoft, PlayStation3 computer entertainment system, and Windows PC. For more information visit www.callofduty.com/mw3 and www.callofduty.com/elite
Last updated: Apr 7, 2020 at 12:05 pm CDT