Synology Inc. today unveiled that its popular j Series line is available now with the newest generation of DiskStation DS212j, a budget-friendly, easy to use, and versatile 2-bay NAS server.
"The DS212j is designed to work seamlessly with iPhone, iPad, and Android phone, letting users to stay in touch with their stored digital content on-the-go," said Darren Lin, product manager of Synology Inc. Synology offers various mobile apps that allow users to access to data, view photos, stream music and videos, and even view live feeds from IP cameras on-the-roam. "Thanks to DS212j's ability to add terabytes for our mobile needs, all our tablets and smartphones storage limitations are now gone," added Lin.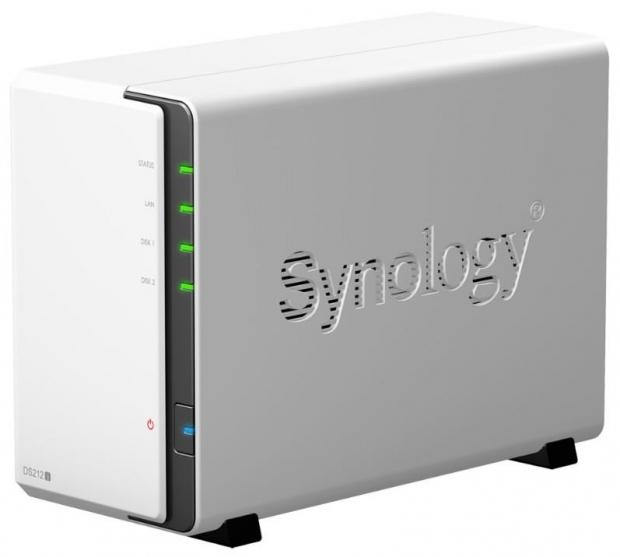 Synology introduces DS212j with a brand-new enclosure design that provides improved functionalities and aesthetic appeal to its users. It features two additional side ventilation openings and a larger 92mm rear fan that enhance heat dissipation with its elevated overall airflow to keep the system running cool 24/7 as well as minimizing the noise level to 18.3 dB(A). Designed with energy efficiency in mind, power consumption of the DS212j is further reduced to 17.6 watts under full operation and has surpassed its predecessor with a 45% reduction at 5.5 watts when hard drives enter hibernation mode. The DS212j runs on a 1.2 GHz processor, equips with 256MB RAM that doubles the amount of its predecessor, and includes one Gigabit LAN connection with two USB ports.
The DS212j operates on DiskStation Manager 3.2 (DSM 3.2), the operating system of every Synology NAS Server. DSM makes complicated things simple and hard things possible by providing versatile features on a snappy, intuitive, and multitasking web-based user interface. The predecessor of DS212j, known for its extensive features and ease-of-use, received numerous media recognitions from worldwide that include PC Magazine's Editor's Choice and Expert Reviews' Best Storage Product of 2011.
For more information, please visit this page.
Availability
Synology DS212j is now shipping globally.
Last updated: Apr 7, 2020 at 12:05 pm CDT