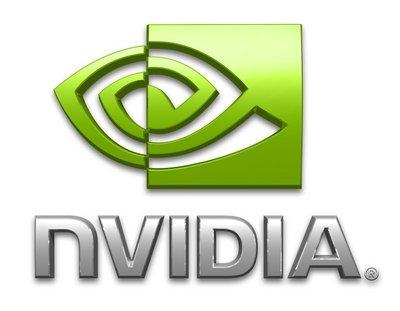 Tesla GPUs to Help Chinese Researchers Improve Drugs, Prevent Epidemics
SANTA CLARA, CA -- (Marketwire) -- 11/10/2011 -- NVIDIA today announced that Chinese researchers achieved a major breakthrough in the race to battle influenza by using NVIDIA® Tesla™ GPUs to create the world's first computer simulation of a whole H1N1 influenza virus at the atomic level.
Researchers at the Institute of Process Engineering of Chinese Academy of Sciences (CAS-IPE) are using molecular-dynamics simulations as a "computational microscope" to peer into the atomic structure of the H1N1 virus1. Using the Mole-8.5 GPU-accelerated supercomputer, which includes more than 2,200 NVIDIA Tesla GPUs, researchers were able to simulate the whole H1N1 influenza virus, enabling them to verify current theoretical and experimental understandings of the virus.
"The Mole-8.5 GPU supercomputer is enabling us to perform scientific research that simply was not possible before," said Dr. Ying Ren, assistant professor at CAS-IPE. "This research is an important step in developing more effective ways to control epidemics and create anti-viral drugs."
Studying bacteria and viruses in laboratory experiments is difficult because reactions are often too fast and delicate to capture. And computer simulations of these systems had previously been beyond the reach of supercomputers, due to the complexity of simulating billions of particles with the right environmental conditions.
The CAS-IPE researchers made the simulation breakthrough by developing a molecular dynamics simulation application that takes advantage of GPU acceleration2. It was run on the Mole-8.5 GPU supercomputer, which is comprised of 288 server nodes. The system was able to simulate 770 picoseconds per day with an integration time step of 1 femtosecond for 300 million atoms or radicals1.
Among other examples of the broad range of scientific research underway in China using high performance computing systems incorporating GPUs are:
• Turbulent flow simulation -- Simulating turbulent flows is central to studying everything from the formation of hurricanes to the mixing process in the chemical industry. This work was accomplished by researchers at Peking University using the Tianhe-1A GPU supercomputer at theTianjin Supercomputing Center.
• Weather modeling -- Researchers at National University of Defense Technology simulated a long-wave radiation physics model, called RRTM_LW, from the WRF weather forecasting model on the Tianhe-1A system. The GPU-accelerated model achieved a doubling of performance, which enables forecasters to model weather at a finer level of detail or resolution.
• Fusion energy simulations -- Physicists from the University of California at Irvine, working within the framework of the international collaboration of ITER project for fusion energy research, are using the Tianhe-1A GPU supercomputer to accelerate the Gyrokinetic Torodial Code software for fusion energy simulations.
For more information about the Institute of Process Engineering of Chinese Academy of Sciences (CAS-IPE), please visit: http://english.ipe.cas.cn/. For more information on NVIDIA Tesla GPUs for high performance computing, please go here.
1. J. Xu, X. Wang, X. He, Y. Ren, W. Ge.J. Li, Application of the Mole-8.5 supercomputer: Probing the whole influenza virion at the atomic level. Chinese Science Bulletin, 2011. 56: p. 2114-2118.
2. J. Xu, Y. Ren, W. Ge, X. Yu, X. Yang.J. Li, Molecular dynamics simulation of macromolecules using graphics processing unit. Molecular Simulation, 2010. 36: p. 1131-1140.
About NVIDIA
NVIDIA (NASDAQ: NVDA) awakened the world to computer graphics when it invented the GPU in 1999. Today, its processors power a broad range of products from smart phones to supercomputers. NVIDIA's mobile processors are used in cell phones, tablets and auto infotainment systems. PC gamers rely on GPUs to enjoy spectacularly immersive worlds. Professionals use them to create visual effects in movies and design everything from golf clubs to jumbo jets. And researchers utilize GPUs to advance the frontiers of science with high-performance computing. The company holds more than 2,100 patents worldwide, including ones covering ideas essential to modern computing. For more information, see www.nvidia.com.
Last updated: Jul 27, 2022 at 03:45 am CDT