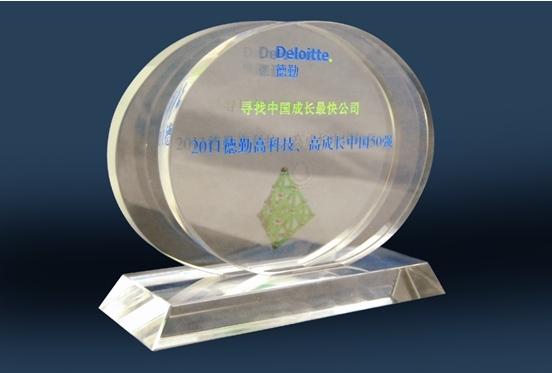 RunCore, a leading supplier of high-performance solid-state drives today announced it was honored with Deloitte Technology Fast 50 China Program of 2011. With the outstanding contributions to the areas of solid-state storage, RunCore was honored with, and ranked at 14th of Deloitte Technology Fast 50 China program 2011. In addition, RunCore has been recommended by Deloitte China, and is qualified for the election of Deloitte Technology Fast 500 Asia-Pacific program of 2011.
The CEO of RunCore Mr. Jack Wu was invited to participate at the award presentation ceremony and the CEO forum. At the forum, Mr. Zhou Hongyi - the advocator of micro-innovation shared his successful experiences to managers of high-growth companies. Other than that, the organizers also invited Dr. Yang Zhuang to analyzing influences of leadership on high-growth enterprises.
During the forum, the CEO of RunCore and many other guests have further discussed the topics of the forum, such as business operations, capital environment, innovations, and shared each other's successful experience. "In the near future, it is expected that RunCore will achieve more progress and development in its own efforts and the support of colleagues in the community", said Jack Wu.
The top 50 companies of Deloitte Technology Fast 50 program of the year is selected based on revenue growth over the past three years. For the program of China in 2011, there were numbers of firms from 18 Chinese cities and regions applied, and the winning companies cover a wide range of industries, including software, e-commerce, Internet, communications / networking, biotechnology / pharmaceutical, semiconductor, computer / peripheral equipment and so on.
The Deloitte Technology Fast 50 program was firstly launched in 1995 in San Jose. This program quickly expanded to numerous cities and countries. The TF50 program entered China in 2005 and focused on promoting fast-growing technology companies. The program is now considered as benchmark for fast-growing technology companies across the globe.
About RUNCORE
Established in 2007, RunCore is the leading company who is dedicated to collaborating with customers and partners to develop and manufacture first-rate Solid State Drives (SSDs). RunCore has set up its support centers in the US, Europe and Asia, and also has established representative offices and sales networks in Shanghai, Beijing, Shenzhen, Changsha, Xi'an and Chengdu in China as well as in 22 foreign countries across Asia, Europe, North and South America, the Middle East and Australasia.
For more information please visit www.runcore.com/en
Last updated: Apr 7, 2020 at 12:05 pm CDT