Cooler Master, an industry leading chassis, thermal solution, peripheral, and accessory manufacturer today extends its support for its customers. As was previously announced, Cooler Master is providing a free bracket to support LGA2011 on the Hyper 212 EVO. This will now be extended to one of Cooler Master's best-selling CPU Coolers. Loyal owners of the award-winning Hyper 212 Plus need not worry as this offer covers the Hyper 212 Plus as well.
Support will continue to grow for other Cooler Master CPU Coolers. To be notified when new CPU Coolers brackets are available through this program or CM Store, please sign up for the Cooler Master Newsletter.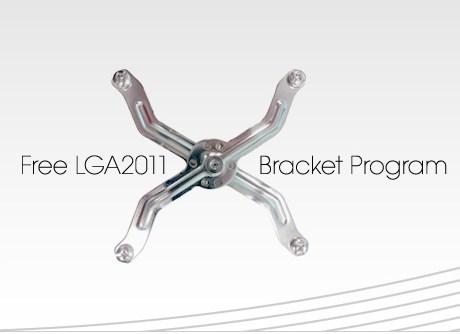 To Obtain a Bracket Upgrade:
A free LGA2011 bracket will be provided to those that purchased a Hyper 212 EVO/Plus before the inclusion of this bracket in the product packaging.
• Visit our parts request page here
• Be ready to provide one of the following options:
- Heatsink serial number and an invoice for a LGA2011 motherboard or processor
- Heatsink serial number and a picture of your new LGA2011 motherboard or processor
For more information, visit this page.
Last updated: Apr 7, 2020 at 12:05 pm CDT