Seagate is streamlining its flagship family of desktop drives under a single product that hones in on performance and big capacities to help satisfy the explosive growth in content creation and consumption by businesses and consumers worldwide. The new Barracuda family makes it easier for consumers to find the product they need and reduces costs for Seagate's original equipment manufacturer and distribution channel customers by reducing the number of product qualifications and amount of inventory they need to manage.
"A simpler desktop drive product family is exactly what Seagate customers are asking for," said Scott Horn, vice president of Marketing at Seagate. "The new Barracuda family reflects the reality that end-users want a full range of hard drive capacities and as much performance as we can give them to help manage and store massive amounts of digital content. In addition, our OEM and channel customers want to reduce overhead costs by having fewer product lines to qualify and manage in their inventory."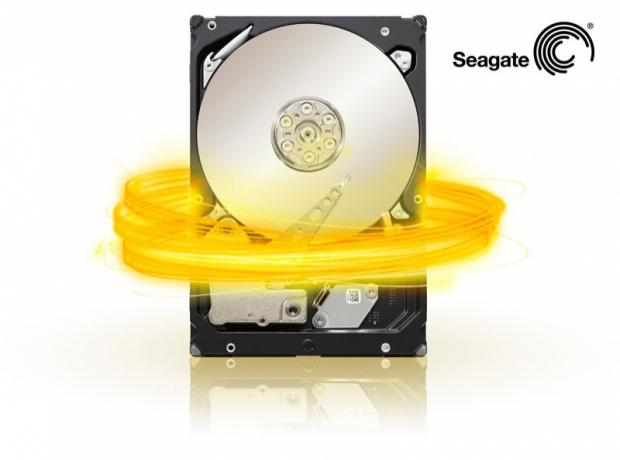 Desktop PC performance is growing in importance as computer users consume and otherwise use more and more multimedia - a blend of text, audio, images, animation and video - and other rich-content files in areas as diverse as business, advertising, art, education, entertainment, engineering, medicine, mathematics and science. Higher hard drive performance often means a faster computer and quicker access to this content.
The new Barracuda hard drive - to be available first at online retailers Amazon, CDW, Newegg and TigerDirect - is designed for desktop, tower or all-in-one personal computers; workstations, home and small business servers; network-attached storage devices; direct-attached storage expansion; and home and small-business RAID solutions. Capacities of the family range from 250GB to a massive 3TB.
The simplification of the Barracuda family comes as Seagate begins volume shipments of its 1TB-per-disk Barracuda hard drive. Seagate plans to end production of its Barracuda® Green drive in February 2012. Seagate analysis shows that its new Barracuda drives have a nearly identical power-consumption profile as energy-efficient desktop drives but deliver much higher performance. Barracuda XT, Seagate's fastest desktop hard drive, will be folded into the new Barracuda family and re-emerge, in name, as the company's desktop solid state hybrid drive.
Technical Specifications
The new Barracuda hard drive features a SATA 6 Gb/s interface, 7200 RPM spin speed and up to 64 MB cache to deliver high performance across all capacities. Seagate's SmartAlign technology, a feature of Seagate's Barracuda Green drives, will continue to ship with the flagship Barracuda drives to help the hard drive industry segue from the current 512-byte sector standard for hard drives to the new 4096-byte sector size. The new 4K standard enables the use of stronger error correction algorithms to maintain data integrity at higher storage densities and capacities.
Environmental Commitment
Seagate is committed to building hard drives to the highest quality and environmental standards. More than 70 percent of materials used in its storage products are recyclable, and all of its products are halogen-free and comply with the rigorous REACH standard. These and other initiatives at Seagate are what truly make a difference to the environment.
Last updated: Apr 7, 2020 at 12:05 pm CDT