The perfect design and first-class quality of Enermax peripheral products make them an ideal choice for office use. In the last years, the manufacturer successfully established the Aluminium keyboard series Aurora as well as the compact and solid Brick HDD enclosures. With immediate effect, Enermax extends both product lines with new models: The Aurora Lite Wireless and the Brick 3.5" enclosures with USB 2.0 and USB 3.0 are now available.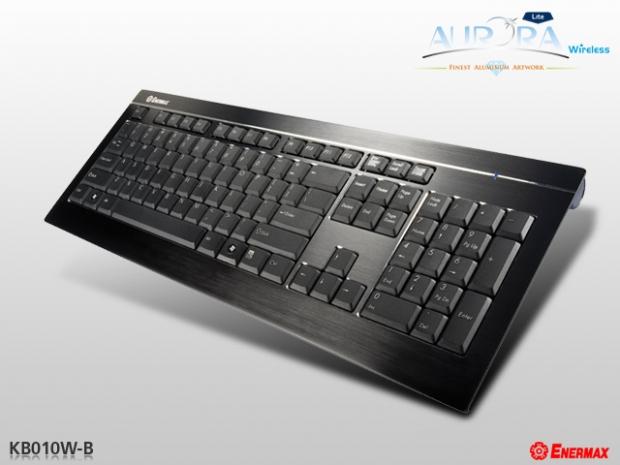 Aurora Lite Wireless: Comfortable keyboard with powerful RF technology
The Aurora Lite Wireless is a pure design product to satisfy highest customer demands in terms of quality and workmanship. The brushed aluminium case with diamond-cut edges appears timeless and elegant. Like all Enermax keyboards, the Aurora Lite Wireless is equipped with the precise and durable Scissors Key Stroke Technology. Writing maniacs and users, who prefer a classic key layout, will love the slim aluminium keyboard. Due to the powerful 2.4GHz RF technology, the Aurora Lite Wireless is particularly suitable for all mobile applications, as an input device for conference rooms or home media centres. It offers an operating range of up to 10 meters.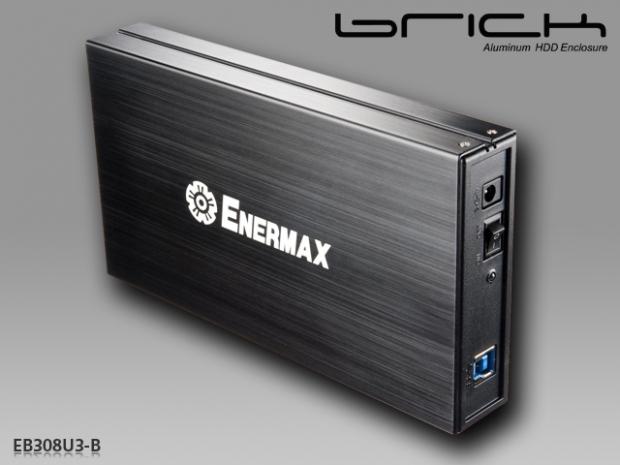 The black Aurora Lite Wireless (KB010W-B) is now available and costs 59.90 Euro (MSRP incl. VAT). For more information, visit the product page.
Brick 3.5": Secure and Solid Aluminium Data Safe
Also the 3.5" HDD enclosure Brick is made from brushed aluminium. The solid data safe accommodates all 3.5" HDD with SATA interface and a maximum height of 26.10mm. Brick 3.5" is delivered with a convenient desktop stand, so that it can be applied for often used external hard disks (eg. for daily data recovery) without wasting space on the desktop. To save power, the HDD can be shut off with the integrated on/off button on the side of the case. Apart from the standard version with a USB 2.0 interface (EB308S-B), Brick 3.5" is also available with the most current high-speed USB 3.0 standard (EB308U3-B), that is able to reach a data transfer rate of up to 5 Gb/s. The thermally conductive material of the case and the front air vents provide an excellent heat dissipation and effective HDD cooling.
The Brick 3.5" enclosure is now available at a MSRP of 19.90 Euro incl. VAT for the USB 2.0 version (EB308S-B) and 29.90 Euro incl. VAT for the USB 3.0 model (EB308U3-B). For more information, visit its product page.
Last updated: Apr 7, 2020 at 12:05 pm CDT