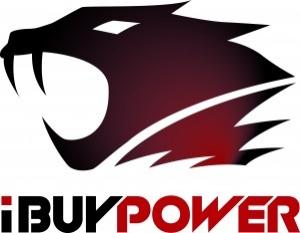 El Monte, CA - October 25, 2011 - iBUYPOWER, a leading innovator in gaming PCs, is excited to announce it is the first system builder to offer 32GB memory on all Intel H65, P67 or Z68 chipset based systems. The large boost in high-speed memory significantly improves multitasking capabilities and allocates more memory to Windows 7 SuperFetch technology for faster boot times and loading the most commonly used applications quickly and efficiently. Gamers and video editors will also notice improved performance, with smoother graphics loading and gameplay.
"The amount of memory in a system significantly impacts the user's experience, this is especially true with gaming systems and workstations," said Darren Su, Vice President of iBUYPOWER. "The option to build a system with 32GB of memory ensures iBUYPOWER customers will have a positive experience with our PCs and the reason we wanted to the first system builder to offer it."
User experience is also protected by iBUYPOWER's Optimal Game Settings program, which provides gamers with recommended game setting based on a specific configuration prior to purchase, taking the guesswork out of ordering a gaming PC. iBUYPOWER provides information on several popular titles including Call of Duty Black Ops , Starcraft II, Battlefield Bad Company 2, Crysis 2, Modern Warfare II and World of Warcraft. The program has already been updated to factor in the impact of the 32GB option.
Customers with more specific gaming needs can configure a fully customizable gaming PC at iBUYPOWER.com. All iBUYPOWER systems come standard with 1 year limited warranty and lifetime technical support.
For additional information about iBUYPOWER please visit iBUYPOWER.com.
About iBUYPOWER
iBUYPOWER Computer, an enterprise in association with American Future Technology Corporation (AFT), is one of the largest system builders in the PC gaming industry. Located in Los Angeles County, iBUYPOWER's mission is to provide a complete computing solution to meet the needs of the surrounding community and customers nationwide. Currently, the company's product lines include gaming desktops, gaming notebooks, workstations, media center PCs, peripherals and multimedia products. www.iBUYPOWER.com.
Last updated: Apr 7, 2020 at 12:05 pm CDT