Features Performance that Impresses and Design that Inspires
- Built Without Compromise and Less Than an Inch Thin
- Revolutionary Design Borders on Borderless: A 14-inch Screen in a 13-inch Form Factor
- Designed to Help Professionals Power Through Their Day - and Look Good Doing It
SYDNEY, Australia, October 25, 2011 - Dell today unveiled its XPS 14z laptop, one of the thinnest fully-featured 14 inch laptops in the world featuring an internal optical drive and discrete graphics option. The latest in a series of thin-and-powerful solutions from Dell that include thin laptops, desktops and accessories, the XPS 14z delivers performance that impresses and design that inspires. Professionals now can power through their day at work and kick back at night to take advantage of the system's HD screen to watch movies or video.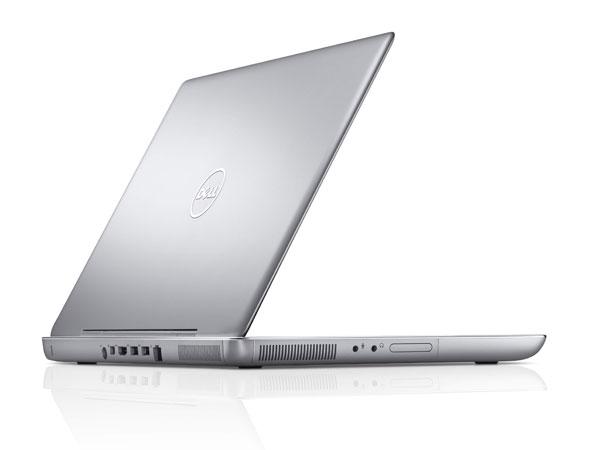 A performance laptop that includes all the powerful features professionals want - and helps them look good in the process - the XPS 14z is available with second-generation Intel® Core™ i5 and Core i7 processors, an HD WLED display for great entertainment experiences, a slot-load optical drive and NVIDIA® graphics. The XPS 14z is an ultra-portable laptop with a stunning, compact design that measures in at less than an inch thin. The unique design also maximises screen size, delivering a 14-inch screen in a 13-inch form factor.
The XPS 14z is the latest member of Dell's portfolio of thin-and-powerful solutions, and the second such solution in the XPS family, joining the successful XPS 15z laptop. Dell's thin-and-powerful solutions now include the Inspiron 13z and 14z laptops, and the Inspiron One all-in-one computer that are ideal solutions for parents and students, as well as the Vostro V131 laptop for small businesses. All solutions are designed to deliver impressive performance in beautiful packages.
The XPS 14z is available in Australia and New Zealand on Nov. 15.
Get More: A 14-inch Display in a 13-inch Body
Well-designed and well-built, the XPS 14z is the classic example of style and substance. Customers will get more with this laptop: more screen size, and surprisingly portability for such a fully-loaded laptop.
The 14-inch HD display easily fits into a 13-inch laptop form factor -while offering 10 percent more viewing area than a 13.3-inch display. And starting at just 1.98kgs[i], only 23mm thin, and up to six hours and 42 minutes of battery life[ii], it also has the easy portability of a 13-inch- laptop. The XPS 14z's uncompromising performance helps busy professionals achieve their personal and professional pursuits - and look good while doing it. The XPS 14z is visually striking, with a slim, yet powerful form synonymous with innovation. Its anodized-aluminum finish is stylish and sophisticated, and the latch-less design is simple, yet elegant.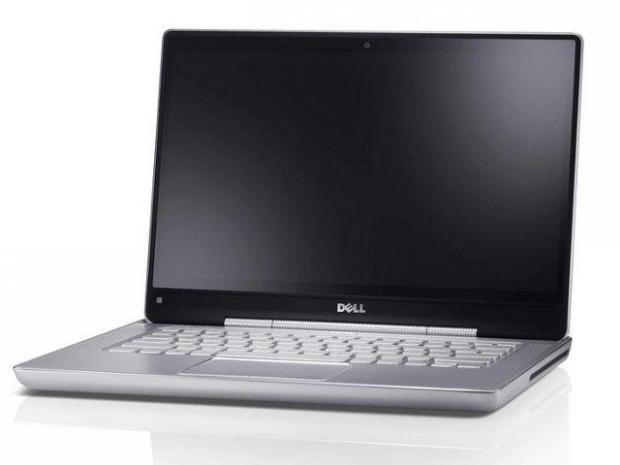 "The XPS 14z delivers what professionals want - raw power paired with a stunning, sophisticated design that signals 'I've arrived'," said Steve Felice, president of Dell's Consumer and Small/Medium Business group. "The XPS 14z is specifically engineered to help our customers do more in their personal and professional lives - and it advances our industry-leading vision for thin-and-powerful solutions that deliver performance without compromise."
"When Dell looks at innovation and product development, we start with the customer. For us, it's about delivering the right feature-set and design to provide the best user experience for our customers," said Sam Burd, vice president of Dell's Consumer and Small/Medium Business product group. "With the XPS 14z, our challenge was to build a laptop that provided customers the performance and portability that they need, with the design and finish they desire."
Detailed Information:
• Thin laptop PC (23mm /0.9") with Microsoft Windows 7 Home Premium; anodized aluminum and magnesium alloy palmrest in dark gray
• 2nd-generation Intel® Core™ i5 and Core™ i7 Dual Core processor choices
• Standard HD (720p) WLED with TrueLife™ and edge-to-edge glass (1366x768)
• Fast NVIDIA® graphics including NVIDIA® Optimus™ technology:
o NVIDIA® GeForce® GT 520M with 1GB graphics memory[iii]
• 6GB dual channel DDR3 up to 8GB DDR3 1333Mhz memory options[iv]
• Fast 7200RPM hard disk storage, from 500GB up to 750GB; 256GB SSD drive option[v]
• Built-in Slot load DVD +/- RW (reads & writes to CD/DVD)
• Backlit, spill-resistant Chiclet-style keyboard
• Built-in Intel Centrino Advanced-N 6230 802.11 A/G/N and Bluetooth 3.0 wireless connectivity[vi]
• Up to six hours 42 minutes of battery life with 8-cell battery[vii]
• USB 3.0 (1), USB 2.0 (1), HDMI 1.4 (1), RJ-45 (1), Mini Display-Port and microphone/audio connectors
• Built-in 1.3MP HD Webcam with dual array digital microphones and stereo speakers
• Next generation Dell Stage software for fast, easy access to content like music, videos and photos
• Dimensions: Height: 23mm (0.9") / Width: 335mm (13.19") / Depth 234mm (9.21") ; Weight: starting at 1.98 kg(4.36lbs)[viii]
Availability and Pricing:
The XPS 14z will be available in Australia from November 15 priced from $1199 through www.Dell.com.au and in JB Hi-Fi retail stores nationwide.
About Dell
Dell Inc. (NASDAQ: DELL) listens to customers and delivers innovative technology and services that give them the power to do more. For more information, visit www.dell.com.
Last updated: Apr 7, 2020 at 12:05 pm CDT