CM Storm, of the Cooler Master Group, comes full circle by introducing its new line of sleek fully mechanical keyboards. A full complement of very durable and high quality CM Storm peripherals can now be had with the introduction of the QuickFire Rapid Mechanical Gaming Keyboard.
Effortlessly melt into the smooth and clean aesthetic of the QuickFire Rapid via its laser-marked keycaps and its smooth, yet damage-resistant, rubber coating. This is complemented by a set of extra keycaps (includes a key puller) that give the keyboard an extra appeal that draws other gamers in. A response time of 1ms, in USB mode, offers gamers a necessary consistency to navigate the ever changing landscapes of their video game libraries. With the Windows Key being disabled in GAME mode, users will no longer worry about possibly losing a match from accidentally minimizing the game. Multimedia shortcuts are available to ensure that media can be controlled with ease. With N Key Rollover, users deploying the QuickFire Rapid in PS/2 mode can activate many keys on the keyboard at once with all of them registering.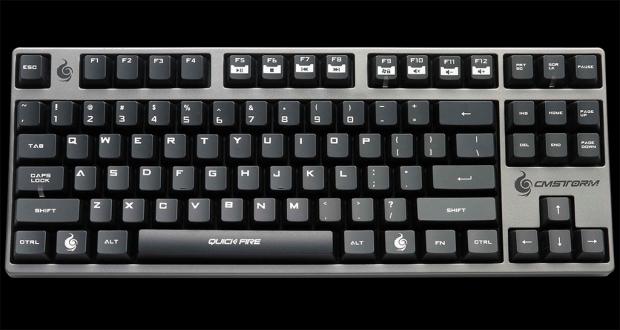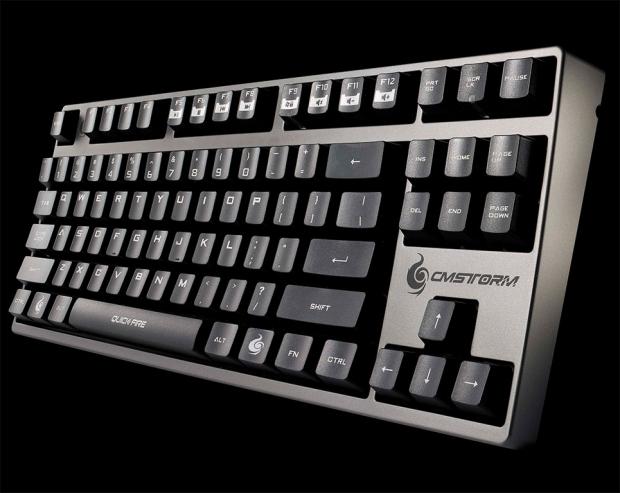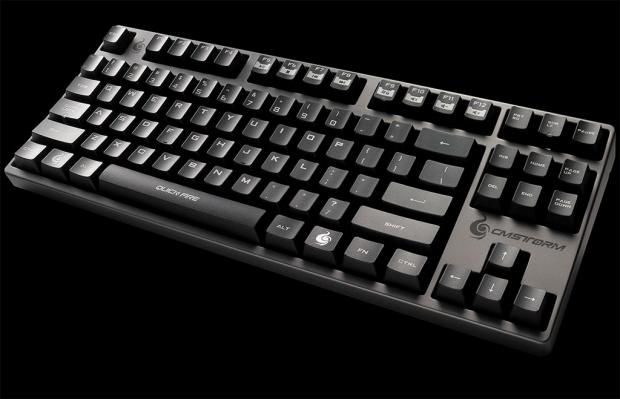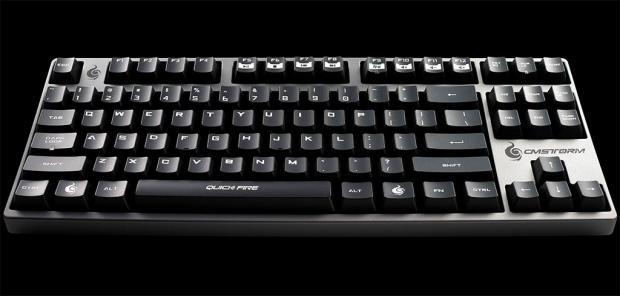 High-grade Cherry MX Switches
CM Storm aims to offer the best available mechanical hardware by integrating Cherry MX switches. These provide the QuickFire Rapid with the ability to respond to, and recover from, furious button presses with almost zero lag. Vastly improve your possible gaming actions per minute by utilizing a QuickFire Rapid Mechanical Gaming Keyboard in FPS, MMO, RTS, and other games. Cherry MX Black, Brown, or Blue switches will be available based on region.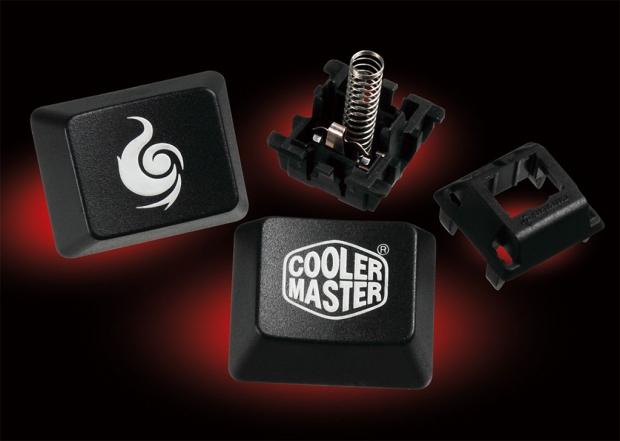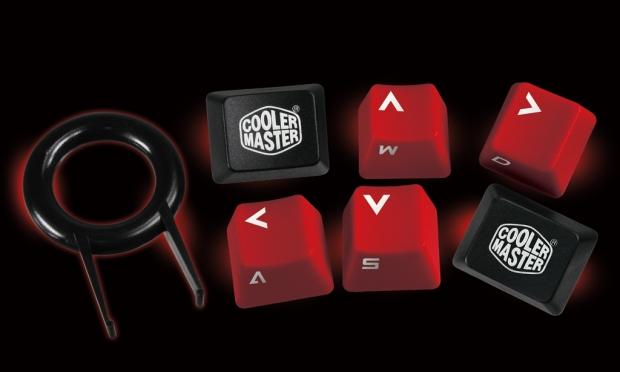 Hassle-free Travel and Cable Management
Travel without a care in the world by simply removing the included braided USB cable and storing it. While attached, the braided USB cable can be routed through cable management grooves in the back of the QuickFire Rapid. This prevents unsightly cable clutter and helps minimize risk due to a hanging cable catching a foot or leg from a loved one.

Price and Availability
The QuickFire Rapid carries a MSRP of $79.99. It will be available November 2011 at retailers and online locations that sell your favorite Cooler Master, CM Storm, and Choiix gear.
For more information, visit the product page.
Last updated: Apr 7, 2020 at 12:05 pm CDT