- 1866MHz Dominator® kit works with dual channel and quad channel motherboards -
FREMONT, California - October 13th, 2011 - Corsair®, a worldwide designer and supplier of high-performance components to the PC gaming hardware market, today announced the world's first high-performance quad channel Dominator 32GB DDR3 memory kit.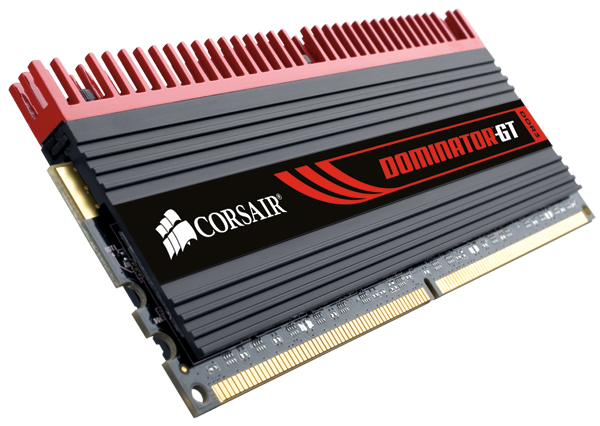 The Dominator 32GB Quad Channel kit (part number CMT32GX3M4X1866C9) consists of four rigorously-screened 8GB DDR3 DRAM modules with Corsair's patented DHX+ heatsinks. It operates at 1.5V and is designed to run at 1866MHz, with 9-10-9-27 C9 timing. Corsair has compatibility tested the new 32GB Quad Channel kit with upcoming quad channel platforms as well as current dual channel platforms.
"The new Dominator 32GB Quad Channel memory kit is designed for high-performance PC enthusiasts using the latest motherboards, whether they're overclockers, gamers, or simply want a large amount of state-of-the-art memory," said Thi La, Vice President of Memory Products at Corsair. "Corsair is a market leader in high-performance memory, and we're pleased to be first to market with a high-performance 32GB quad channel kit."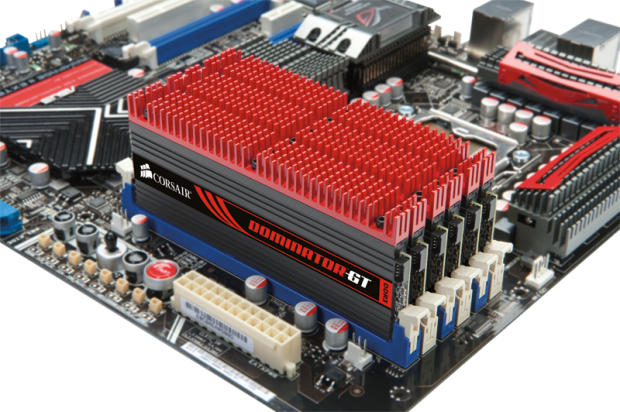 The Dominator 32GB Quad Channel kit will be available in October from authorized Corsair retailers and etailers worldwide for a US MSRP of $999. To get the full story on Corsair's complete line of high-performance Dominator DDR3 memory kits, please visit:
http://www.corsair.com/memory-by-product-family/dominator.html
Images may be downloaded here.
About DHX+ Technology
Corsair's patented DHX+ technology uses specially designed, high-quality heatsinks and a custom-designed PCB that allows both the front and rear of the memory ICs, and the printed circuit board itself, to be cooled. This technology is covered by US Patent Number 7,606,034. DHX+ technology also provides for the cooling fins to be removed, allowing for a range of modular cooling accessories including extended heatsink fins and the AirFlow Pro™ dynamic temperature and activity display.
About Corsair
Founded in 1994, Corsair supplies high performance products purchased primarily by PC gaming enthusiasts who build their own PCs or buy pre-assembled customized systems. The company's award-winning products include DDR3 memory upgrades, USB flash drives, power supply units, solid-state drives, PC speakers, gaming headsets, gaming keyboards, laser gaming mice, CPU cooling products, and computer cases.
Last updated: Apr 7, 2020 at 12:05 pm CDT