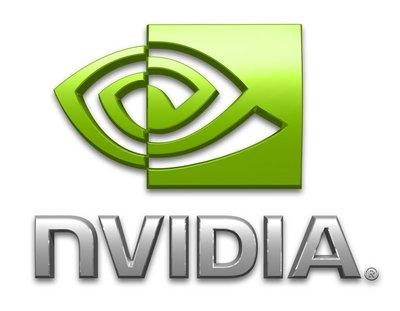 World's Top Open Science Facility to Deploy System With Up to 18,000 GPUs; Paves Way to Exascale Computing
SANTA CLARA, CA -- (Marketwire) -- 10/11/2011 -- NVIDIA today announced that Oak Ridge National Laboratory (ORNL), which operates the world's premier open science computing facility for the U.S. Department of Energy, will deploy a revolutionary new supercomputer, "Titan," based on NVIDIA® Tesla™ GPUs. With the potential to deliver over 20 petaflops of peak performance, Titan, a Cray XK6 supercomputer, would be more than two times faster and three times more energy efficient than today's fastest supercomputer, the K computer located in Japan.
Titan will be a ground-breaking new tool for scientists to leverage the massive parallel computing power of GPUs for research and discovery. The system will be used for research in a broad range of fields, including material science, energy technology, medical research, geoscience, and others.
"All areas of science can benefit from this substantial increase in computing power, opening the doors for new discoveries that so far have been out of reach," said Jeff Nichols, associate laboratory director for Computing and Computational Sciences at Oak Ridge National Laboratory. "Titan will be used for a variety of important research projects, including the development of more commercially viable biofuels, cleaner burning engines, safer nuclear energy, and more efficient solar power."
"Oak Ridge's decision to base Titan on Tesla GPUs underscores the growing belief that GPU-based heterogeneous computing is the best approach to reach exascale computing levels within the next decade," said Steve Scott, chief technology officer of Tesla products at NVIDIA, referring to computing performance levels of 1,000 petaflops. "The Tesla GPUs will provide over 85 percent of the peak performance of Titan. You simply can't get this level of performance in a power- and cost-efficient way with CPUs alone."
In the first phase of the Titan deployment, which is currently underway, Oak Ridge will upgrade its existing Jaguar supercomputer with 960 Tesla M2090 GPUs based on the NVIDIA® "Fermi" architecture. These GPUs will serve as companion processors to multi-core CPUs in this Cray XK6 supercomputer. In the second phase, expected to begin in 2012, Oak Ridge plans to deploy up to 18,000 Tesla GPUs based on the next-generation architecture code-named "Kepler."
For more information on Oak Ridge, please visit: www.ornl.gov. For more information on NVIDIA Tesla GPUs for high performance computing, please go here. For more information on CUDA, please go here.
About NVIDIA
NVIDIA (NASDAQ: NVDA) awakened the world to computer graphics when it invented the GPU in 1999. Today, its processors power a broad range of products from smart phones to supercomputers. NVIDIA's mobile processors are used in phones, tablets and auto infotainment systems. PC gamers rely on GPUs to enjoy spectacularly immersive worlds. Professionals use them to create visual effects in movies and design everything from golf clubs to jumbo jets. And researchers utilize GPUs to advance the frontiers of science with high-performance computers. The company holds more than 2,100 patents worldwide, including ones covering ideas essential to modern computing. For more information, see www.nvidia.com.
Last updated: Jul 27, 2022 at 03:51 am CDT