Today at Embedded Systems Conference East, AMD introduced the AMD Radeon E6460 discrete graphics processor as AMD's next generation entry-level embedded graphics processor, complementing the previously announced AMD Radeon E6760. With support for up to four simultaneous displays and more than double the 3D graphics performance of the ATI Radeon E2400 GPU1, the AMD Radeon E6460 GPU sets a new bar for features and performance in an entry-level embedded GPU. With five years of planned supply availability and with the graphics memory included in the same package, the AMD Radeon E6460 GPU delivers the longevity, small footprint, and ease of design demanded by embedded system designers.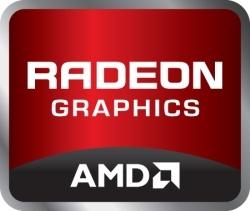 "The AMD Radeon E6460 GPU provides the high value, small footprint, and long supply demanded by embedded customers," said Richard Jaenicke, director of Embedded Client Business for AMD. "With a footprint-compatible subset of the high-performance AMD E6760 GPU, the new AMD Radeon E6460 GPU enables broadly scalable graphics and multimedia performance in a single board design."
The AMD Radeon E6460 GPU enables an immersive experience with desktop-level 3D graphics and multimedia features:
• An advanced 3D graphics engine and programmable shader architecture supports Microsoft DirectX 11 technology for superior graphics rendering.
• The third generation unified video decoder enables dual HD decode of H.264, VC-1, MPEG4 and MPEG2 compressed video streams.
• The 512 MB GDDR5 frame buffer included in the BGA package provides high memory bandwidth while reducing the total footprint of the platform solution and the effort needed to design and maintain the system over time.
• Targeted at casino gaming, digital signage, instrumentation and industrial control systems, the AMD Radeon E6460 GPU enables system designers to d eliver products with a value-conscious mindset.
• One system design, multiple customer product categories. The BGA ballout of the AMD Radeon E6460 GPU is a subset of the higher performing AMD Radeon E6760 GPU enabling system designers to develop one system for both GPUs.
• Featuring multi-display support with AMD Eyefinity technology, the AMD Radeon E6460 GPU supports up to four independent output displays2, HDMI 1.4 stereoscopic video and DisplayPort 1.2 for higher link speeds and simplified display connectivity.
• The AMD Radeon E6460 GPU comes with five years of planned supply availability. Technical support is provided by a dedicated team of application engineering experts.
AMD Radeon E6460 GPU can be paired with select models of AMD's next generation high-performance Accelerated Processing Units (APU) to offer additional graphics capability and additional parallel computing power.
AMD's full portfolio of Embedded Products, including the award-winning AMD Embedded G-Series platform, will be on display in booth 801 at the Embedded Systems Conference East in Boston, Massachusetts.
For more information, visit the product page.
Last updated: Apr 7, 2020 at 12:05 pm CDT