Lian Li Industrial Co. Ltd, designer and manufacturer of high-end, all-aluminum computer chassis for over 12 years, announces their latest PC-TU200 Mini-Tower PC case. This chassis optimizes thermal efficiency, convenience and mobility, offering consumers a superior platform for building their next portable PC.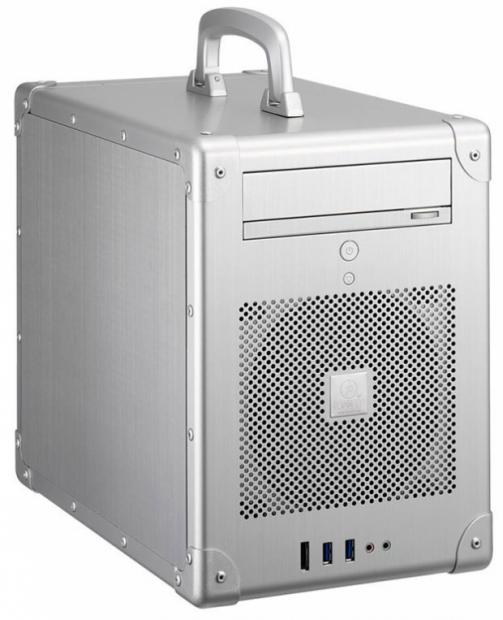 The PC-TU200 is the latest addition to Lian Li's Mini-Tower product line, designed for performance-hungry consumers who require a light, compact and versatile chassis as a base for their ultimate portable gaming rig. With a base weight of only 3.15kg, the PC-TU200 is primed and ready for transportability. Available in black or silver, its "nuclear football" style design includes a top-mounted handle which allows it to be carried to LAN parties or anywhere desired with ease. The all-aluminum body features reinforced corners for strength and durability.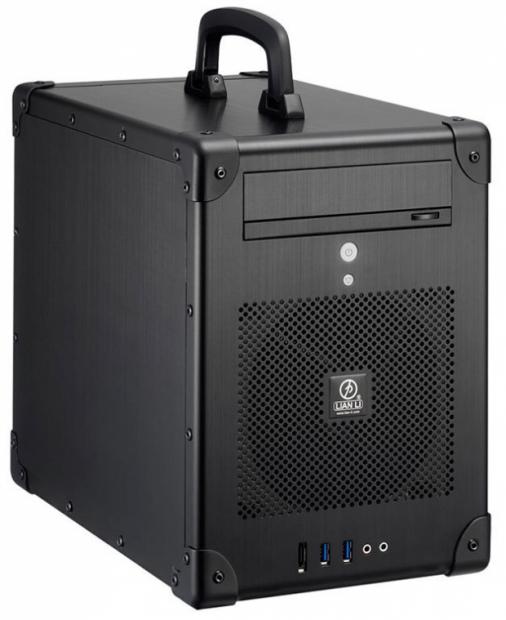 In an era where thermal efficiency cannot be ignored, the PC-TU200 maximizes circulation via the 140mm front-mounted intake fan. Lian Li has engineered the case for maximum airflow, constructing well-placed vents and exhaust ports. The chassis itself, constructed entirely of aluminum, helps to sink heat away from internal components and aids in cooling. Unobtrusive rounded feet elevate the bottom of the chassis to improve heat dissipation.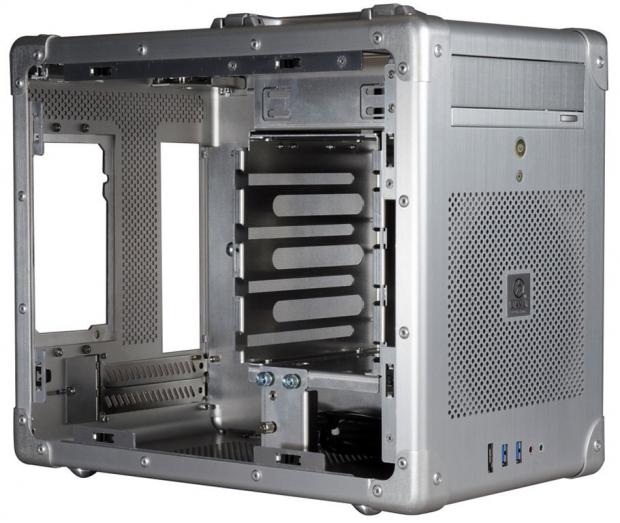 Lian Li's cases are known for design features that end up becoming industry standards and the PC-TU200 is no exception. Side panels can be removed from the PC-TU200 more easily than ever before. Just push a release lever on the back panel and the corresponding side panel pops off. Putting the panel back on is a simple push to lock the anchoring pins back into their sockets.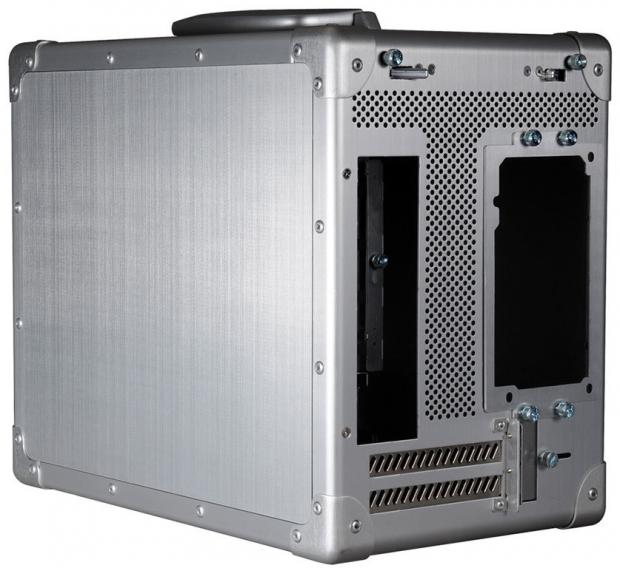 Despite its small footprint, PC-TU200's internal hard disk cage still includes room for up to four 3.5" hard drives, making it suitable for RAID applications. Two expansion slots are available, along with enough space for graphics cards up to 300mm in length. As compact as the PC-TU200 is, the case is equipped with a graphics card holder to hold the graphics card in position and to avoid bending or damage during transport. Consumers will appreciate the ample supply of thumbscrews for a tool-free installation. I/O ports on the front panel include HD Audio, eSATA, and two built-in dual 20-pin connectors of USB 3.0, ideal for use with the latest generation of high-end Mini-ITX and Mini-DTX motherboards.
Lian Li manufactures cases that are extensible enough for the most demanding customers, while promoting stability and reducing clutter. The PC-TU200 is an ideal option for those who need the utmost versatility and portability from their hardware.
Traditional Durability
The essence of Lian Li is the craftsmanship of the engineering. Intrinsic to the workmanship and quality of Lian Li's products is their customization capabilities, which include a whole host of optional extras that can be added to an already feature rich product. For more details on features and extras available for the PC-C90, please visit this page.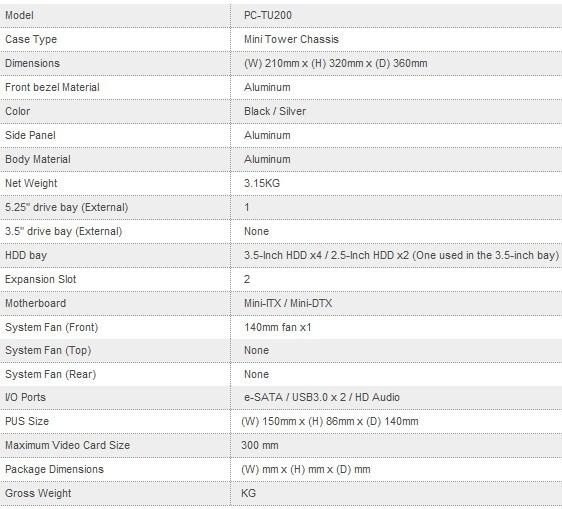 Last updated: Aug 2, 2020 at 12:18 am CDT