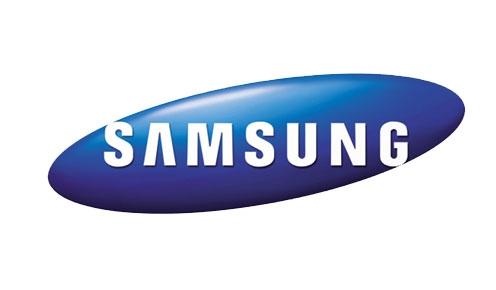 Samsung Electronics Co., Ltd., the world leader in advanced memory technology, announced today that it has begun operations of its new Line-16 memory semiconductor fabrication facility, which will provide the industry's largest production capacity. It also announced the start of mass production of the industry's first double data rate-3 (DDR3) dynamic random access memory (DRAM) based on 20 nanometer (nm) class process technology, which offers significant improvements to productivity and reduces energy consumption. The announcements were made during a ceremony at Samsung's Nano City Complex in Hwaseong, Gyeonggi Province, where the new Line-16 is located.
Receiving the first wafer from the new memory line, Samsung Electronics Chairman Kun-hee Lee said: "The global semiconductor industry is in a period of fierce cyclical volatility, so the opening of this new memory fab and the start of mass production of the world's first 20nm-class DRAM are important milestones to reinforce Samsung's industry leadership."
"We must prepare for an intensifying storm in the semiconductor industry by further enhancing our technological capabilities and expertise in order to maintain our leadership position," he said.
The ceremony was attended by about 500 guests including Samsung Electronics Chairman Kun-hee Lee; Oh-hyun Kwon, President of Device Solutions; Jay Y. Lee, President and Chief Operating Officer, as well as executives of major customer companies and representatives from the IT industry.
With the start of production at the new fab, which will constitute a total investment of 12 trillion Korean won through completion, Samsung aims to reinforce its leadership in the global memory semiconductor segment, while providing the technology and capacity to support the long-term growth of the global IT industry.
Samsung began construction of Line-16 in May 2010 and completed installation of equipment for clean rooms this May. Trial production began in June and the facility was made operational for mass production in August.
Housed in a 12-story building, Line-16 is the industry's most advanced and largest memory fabrication facility, with a combined workspace of approximately 198,000 square meters.
Starting this month, Samsung began mass production of high-performance 20nm-class NAND flash memory chips, with a projected volume of more than 10,000 12-inch wafers monthly.
Samsung plans to ramp up production of NAND flash memory to meet market demand, and will begin production of more advanced memory semiconductors with high density and performance using 10nm-class* process technology next year.
Line-16 provides Samsung the capacity and flexibility to meet demand for its innovative memory products utilizing both the most advanced process technology and the most advanced fabrication facilities.
Mass Production of industry's first 20nm-class DDR3 DRAM
Samsung also announced the world's first mass production of 20nm-class 2 gigabit (Gb) DDR3 DRAM.
The 20nm-class DDR3 DRAM promises the most advanced performance yet, a further improvement on the 30nm-class DDR3 DRAM that Samsung introduced in July last year. The 20nm-class solution improves productivity by 50 percent and reduces energy consumption by up to 40 percent, therein providing the greenest DDR3 solution available.
With plans to also develop a new 20nm-class DDR3 component in 4Gb density by the end of 2011, Samsung will broaden its memory product lineup with mass production of 4 gigabyte (GB), 8GB, 16GB and 32GB DDR3 modules next year.
Samsung expects to increase the adoption of its green memory solutions through diverse applications in the IT industry, ranging from widely-used PC and notebook PC applications to high-end applications such as enterprise server systems.
For more information about Samsung Green DDR3, visit this page.
Last updated: Apr 7, 2020 at 12:05 pm CDT