Shuttle Computer Handels GmbH, European subsidiary of Shuttle Inc., one of the leading developers and manufacturers of compact PC solutions such as the world-renowned XPC Mini-PC Barebones, today announces the sales launch of a Mini-PC for second-generation Intel Core processors.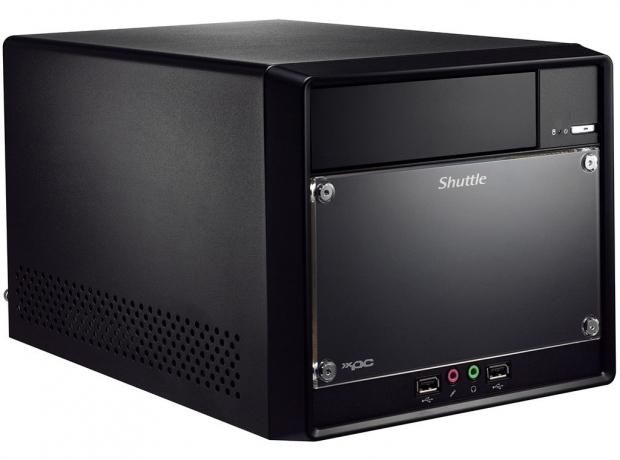 The XPC Barebone SH61R4 establishes itself as a highly efficient Mini-PC platform for cost-conscious users. It is suitable for all new second-generation Intel Core processors (i3/i5/i7 for LGA1155) as well as energy-saving DDR3 memory and boasts a particularly well-balanced performance/energy consumption ratio. Effective cooling is managed by a system comprising several heatpipes and a large, speed-controlled fan for optimal smoothness when running.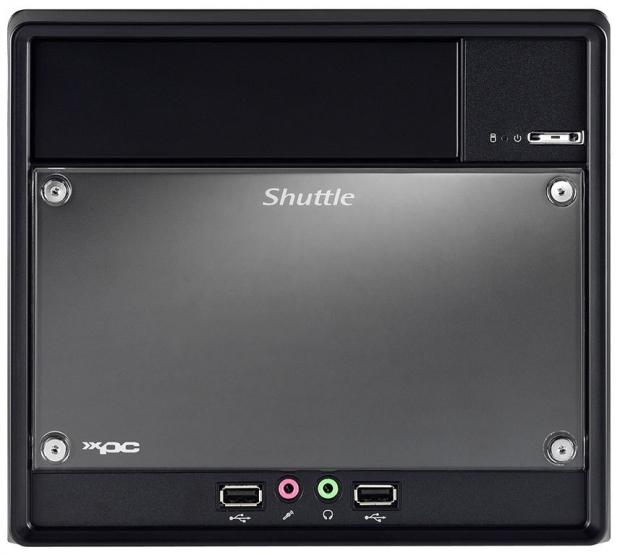 The Intel H61 Express chipset features new, energy-efficient technologies and innovative functions such as USB 3.0. Two digital monitor connectors (DVI-I, DVI-D) on the rear can be controlled by the graphics function integrated in the second-generation Intel Core processors - without any add-on graphics card required in the PC.
Should advanced graphics performance be needed, a dual-slot graphics card can be added using the PCI-E-x16-2.0 slot. There is one
PCI-E-x1-2.0 and Mini-PCI-E-x1-2.0 slot each for other expansion cards.
The compact aluminium case with its 250 Watt power supply unit has space for three drives; an optical 5.25" drive and two internal 3.5"
drives (e.g. SSD and hard disk). On the front and rear there is a total of ten USB ports with two of which being USB-3.0 standard. The
SH61R4 also features Gigabit LAN and 5.1 Audio. A serial port (COM) can be installed optionally. 300 Watt and 500 Watt power supply units are sold separately.
"With its all-round compatibility, its performance can be adapted at any time to suit individual needs," says Tom Seiffert, Head of Marketing & PR at Shuttle Computer Handels GmbH. "The R4 model also has the same front panel as the J4 that allows for creating personal front designs easily."
A short product film shows 360° views of the machine as well as a look inside the new model:
Shuttle's recommended retail price for the XPC Barebone SH61R4 is 172 Euros (ex VAT).
For more information, visit the product page.
Last updated: Apr 7, 2020 at 12:05 pm CDT