Corsair, a worldwide designer and supplier of high-performance components to the PC gaming hardware market, today announced their new line of Vengeance PC gaming peripherals, including two gaming keyboards and two laser gaming mice.
"Corsair has built a reputation for developing innovative products that focus on the unique needs of our customers," said Andy Paul, Corsair's President and CEO. "Our new Vengeance keyboards and mice follow in that tradition. PC gamers will love their gorgeous design and attention to the smallest details, like the intelligently designed button layout on our mice or the specially shaped WASD keycaps on our keyboard."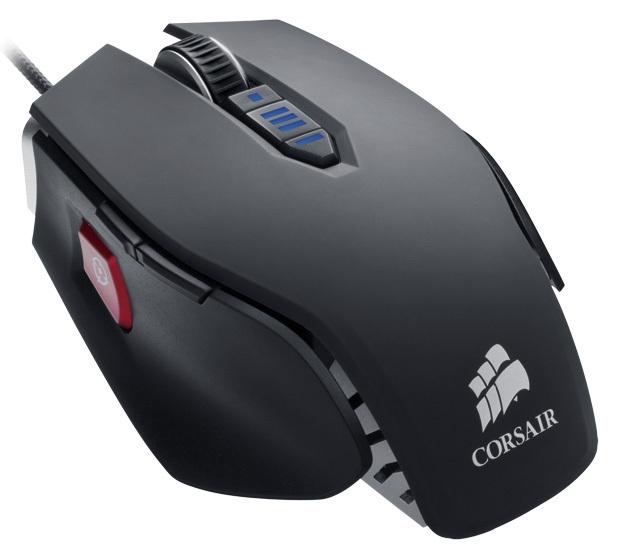 Corsair's new PC gaming peripherals line includes four new HID products: The Vengeance K60 and Vengeance K90 gaming keyboards and the Vengeance M60 and Vengeance M90 gaming mice. A key feature of all four of these new Vengeance Series products is the use of an aluminum structure to provide strength and durability, as well as a stunning industrial design.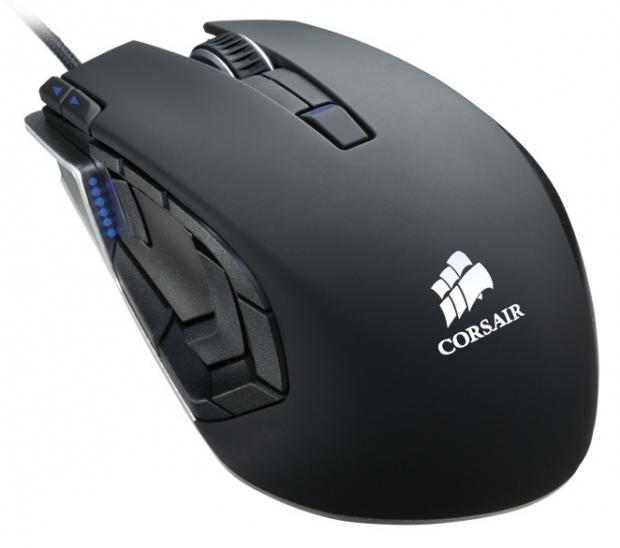 "As enthusiastic gamers ourselves, we've developed precisely the products we always wanted, with a level of quality we have not seen before," said Ruben Mookerjee, VP and General Manager of the Components Business Unit at Corsair. "We're confident that our Vengeance gaming keyboards and mice will give you a competitive edge. Whether you prefer the immersion and intensity of MMO and RTS, or the adrenaline-fueled combat of FPS, our goal is to help you win."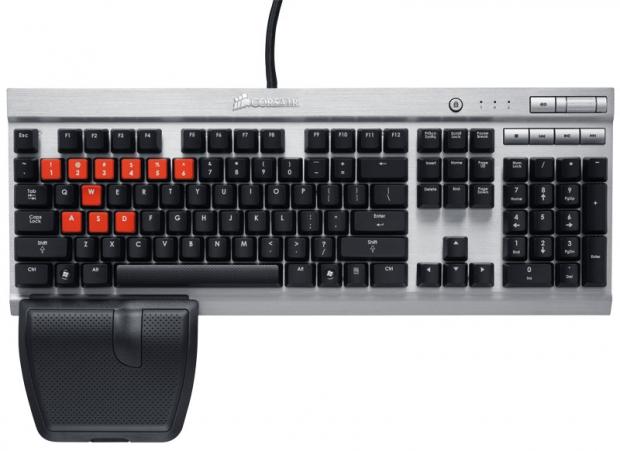 Vengeance K60 and M60: Designed For First-Person Shooters
The Vengeance K60 gaming keyboard and the Vengeance M60 laser gaming mouse are designed for PC Gamers who specialize in First-Person Shooters (FPS). The Vengeance K60 keyboard features the predictable linear response and light touch of Cherry MX Red mechanical key switches for more agile movement and faster multi-taps. The contoured left-wrist rest plus shaped and textured WASD key caps increase comfort, even during extended gaming sessions. The K60 uses an advanced key matrix design that delivers complete anti-ghosting so no keystrokes are missed. Unlike other USB gaming keyboards that are limited to the USB-standard 6-key rollover, the K60 features a 20-key rollover and a blazing fast 1ms reporting rate (1000 reports per second).
The Vengeance M60 mouse features an enthusiast-grade Avago 5700 DPI sensor with on-the-fly resolution switching, an aluminum unibody design with adjustable center of gravity, programmable lift detection, a high-mass scroll wheel, and PTFE glide pads. A key innovation of the M60 mouse is the Sniper button, allowing an instant toggle from fast movement, high DPI-resolution mode down to a high-precision mode for more accurate aiming.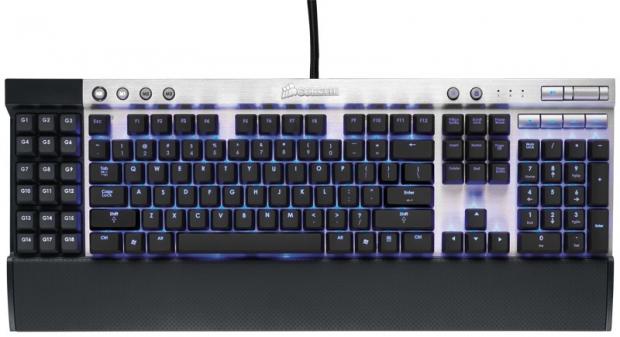 Vengeance K90 and Vengeance M90: Designed For MMO and RTS Gaming
The Vengeance K90 gaming keyboard and M90 laser gaming mouse are optimized to meet the unique needs of MMO and RTS gaming. The Vengeance K90 keyboard also features Cherry MX Red key switches, full anti-ghosting, 20-key rollover, 1ms reporting rate, and each key is individually backlit with a cool blue LED that can be adjusted to three different levels of intensity. The K90 also includes 18 dedicated macro keys that can be programmed either through software or on the fly, and with three user-selectable banks of macros you have a total of 54 independent macros available at any time. Your macros are stored in flash memory on the keyboard so you'll be able to bring them with you wherever your gaming takes you.
The Vengeance M90 gaming mouse features 15 fully programmable buttons, arranged and tuned for intuitive operation without compromising your grip, and on-board flash memory lets you save your macros in up to six profiles that can be switched on-the-fly. An Avago 5700 DPI sensor allows on-the-fly resolution adjustment and the programmable lift detection, high-mass scroll wheel, and PTFE glide pads ensure swift, precise movement. The intuitive Windows-based Vengeance software utility lets you manage your macro keys, on-board profiles, and sensor settings so you can customize your M90 to exactly match your gaming style.
Pricing and Availability
The Vengeance K90 gaming keyboard has an MSRP in the United States of $129 and the K60 has an MSRP of $109. The Vengeance M90 gaming mouse has an MSRP of $79 and the M60 has an MSRP of $69.
The full range of Vengeance gaming peripherals are expected to be available in October 2011 from authorized Corsair retailers and etailers worldwide. For more information, visit the product pages.
Last updated: Apr 7, 2020 at 12:05 pm CDT