SanDisk Corporation, a global leader in flash memory storage solutions, today introduced the SanDisk Memory Vault, the first product in a new category of devices that are designed for long-term data preservation. SanDisk announced the device today as part of a comprehensive new suite of retail products.
The SanDisk Memory Vault is a photo album for the digital age that allows consumers to preserve images in one reliable location. The device connects to a computer's USB port for easy drag-and-drop functionality and features a sleek, ruggedized, metallic design that looks great on any desktop and fits into any drawer.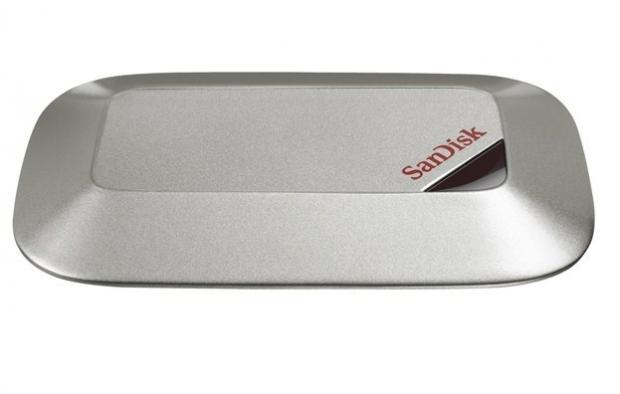 "SanDisk already offers great image-capture products, and we've built upon that expertise to create a new category of image-preservation products," said Tim Sutton, senior product marketing manager, SanDisk. "The Memory Vault allows parents to preserve photos of their daughter's first steps alongside videos from her wedding and then pass those images down for generations to come."
Most Consumers Would Not Destroy Their Family Photos for One Million Dollars
SanDisk also issued results from an online survey conducted on its behalf by Harris Interactive from July 28-August 1, 2011 among 2,294 U.S. adults aged 18 and older2. The survey found that 79 percent of U.S. adults with digital photos plan on passing them down to future generations. Photos are so precious that 64 percent of U.S. adults would not consider destroying their family photo collection for any amount of money, not even for one million dollars.
Hard drives contain moving parts and CDs can scratch; the SanDisk Memory Vault delivers the long-term reliability that valuable photos deserve. The device utilizes SanDisk's Chronolock technology, which incorporates the key elements of advanced solid-state storage to create a proprietary memory management solution. SanDisk conducted accelerated temperature cycling tests that simulated the effects of data retention over long periods of time. This allows the device to provide consumers with peace of mind that their precious photos and videos will be preserved for up to 100 years1.
Family Photos Rank First Among Items to Save From a House Fire
Aside from a family member or pet, family photos rank first among the items U.S. adults would save from a house fire. However, more than half of U.S. adults say that they could not gather all of their important family photos within one minute. The SanDisk Memory Vault lets consumers consolidate family photos in one reliable location and quickly access their important images when they need them.
Availability and Pricing
The SanDisk Memory Vault is available in 8 gigabyte (GB) and 16GB capacities and can store thousands of images and hours of HD video. The device carries MSRPs of $49.99 and $89.99 and includes a lifetime limited warranty.
Last updated: Apr 7, 2020 at 12:05 pm CDT