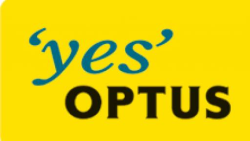 As regulators across Asia-Pacific continue to grapple with the allocation of new spectrum bands at 700MHz and 2600MHz for LTE, a large number of operators in the region with immediate LTE plans have no choice but to use the 1800MHz band for LTE.
The more operators that join the LTE1800 bandwagon, the better it becomes for the LTE1800 device ecosystem, which is fairly small today. The 1800MHz band for LTE is also critical for roaming reasons for Asian operators.
Six operators have launched LTE already at 1800MHz, with Telstra and Vodafone Australia also planning the same.
Also, Japanese behemoth NTT DoCoMo said last week that it intends to use 1800MHz for LTE, while South Korean giant SK Telecom recently paid almost US$930 million for 1800MHz spectrum for LTE.
Ovum forecasts that LTE connections in Asia-Pacific will make-up 19% of mobile broadband connections in the region by end-2016.
ABOUT OVUM
Ovum provides clients with independent and objective analysis that enables them to make better business and technology decisions. Our research draws upon over 400,000 interviews a year with business and technology, telecoms and sourcing decision-makers, giving Ovum and our clients unparalleled insight not only into business requirements but also the technology that organisations must support. Ovum is part of the Informa Group
Last updated: Apr 7, 2020 at 12:05 pm CDT