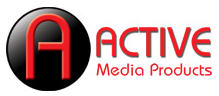 Fremont, California - September 13, 2011- Active Media Products, a leading manufacturer of SSDs and DOMs, today announced that the company has been appointed an authorized distributor of Runcore's full line of SSD products. AMP will stock Runcore products in their Fremont headquarters.
"We're very pleased to have Active Media Products as our newest distribution partner. Their broad customer base and their extensive knowledge of SSDs will make AMP a valued partner," commented General Manager of Runcore USA, Limuel Yap.
According to Jerry Thomson, Active Media Products VP of Sales, "The Runcore product line gives our customers a much wider selection of storage solutions to choose from. Runcore's strength in prosumer, industrial and military grade flash products will add depth and breadth to AMP's existing range of SSDs and DOMs." AMP will begin stocking and selling Runcore's prosumer products today, including:
AMP will sell these products both on Amazon and on their own webstore at www.activemp.com.

About Active Media Products
Based in the heart of Silicon Valley, Active Media Products LLC was founded in 2008 to develop advanced new storage products with significantly better performance and reliability than rotating media. AMP is a world leader in DOMs and small form factor SSDs, which the company markets to industrial and IT customers as well as to consumers.
Last updated: Apr 7, 2020 at 12:05 pm CDT