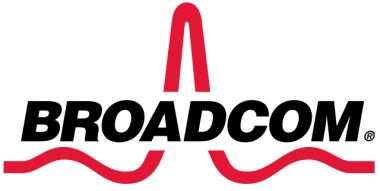 Broadcom Corporation, a global innovation leader in semiconductor solutions for wired and wireless communications, and NetLogic Microsystems, Inc. (Nasdaq:NETL), a leader in high performance intelligent semiconductor solutions for next generation networks, today announced they have entered into a definitive merger agreement. Under the agreement, NetLogic Microsystems shareholders will receive $50 per share in a transaction of approximately $3.7 billion, net of cash assumed.
The acquisition meaningfully extends Broadcom's infrastructure portfolio with a number of critical new product lines and technologies, including knowledge-based processors, multi-core embedded processors, and digital front-end processors, each of which offers industry-leading performance and capabilities. The combination enables Broadcom to deliver best-in-class, seamlessly-integrated network infrastructure platforms to its customers, reducing both their time-to-market and their development costs.
The transaction has been approved by the Broadcom and NetLogic Microsystems boards of directors and is subject to customary closing conditions, including the receipt of domestic and foreign regulatory clearances and the approval of NetLogic Microsystems' stockholders. The transaction is expected to close in the first half of 2012. Broadcom currently expects the acquisition to be accretive to earnings per share by approximately $0.10 on a non-GAAP basis in 2012.
"This transaction delivers on all fronts for Broadcom's shareholders - strategic fit, leading-edge technology and significant financial upside," said Scott McGregor, Broadcom's President and CEO. "With NetLogic Microsystems, Broadcom is acquiring a leading multi-core embedded processor solution, market leading knowledge-based processors, and unique digital front-end technology for wireless base stations that are key enablers for the next generation infrastructure build-out. Broadcom is now better positioned to meet growing customer demand for integrated, end-to-end communications and processing platforms for network infrastructure."
Mr. McGregor added, "Today's transaction is consistent with Broadcom's strategic portfolio review process and with our focus on value creation through disciplined capital allocation while delivering best-in-class platforms for customers in the fastest growing segments of the communications industry."
"This is a strong win for customers, for shareholders and for NetLogic Microsystems employees," said Ron Jankov, NetLogic Microsystems President and CEO. "Our industry-leading product portfolio will benefit from access to Broadcom's broad set of leading-edge technologies, tools, resources and eco-system, which will enable the combined company to offer a complete and integrated platform for our customers' next generation designs. Our employees will benefit from the strong cultural alignment with Broadcom, and from joining forces with an equally aggressive and energetic organization with the same relentless focus on engineering excellence and innovation."
Broadcom today also reiterated its business outlook for the third quarter of 2011. Broadcom expects revenue around the middle of the previously-guided range of $1.9 billion and $2.0 billion, GAAP product gross margins of flat to up slightly and GAAP research & development and selling, general and administrative expenses of flat to down $10 million in the third quarter of 2011. By the end of the third quarter, Broadcom also expects to have approximately $4.2 billion in cash and cash equivalents on hand, up from approximately $3.8 billion at the end of the second quarter.
Broadcom and NetLogic Microsystems will conduct a conference call with analysts and investors to discuss Broadcom's proposed acquisition of NetLogic Microsystems today at 5:00am Pacific Time (8:00am Eastern Time). Both companies will broadcast the conference call via webcast over the Internet. To listen to the webcast, please visit the Investors section of either the Broadcom or NetLogic Microsystems websites at www.broadcom.com/investors and investors.netlogicmicro.com. The webcast will be recorded and available for replay, within 48 hours after the event, until 10:00 p.m. Pacific Time on October 12 2011.
Last updated: Apr 7, 2020 at 12:05 pm CDT