For users with cases that only support external USB 3.0 (Type A) connectors, the SilverStone CP09 adapter cable is a must have when upgrading to motherboards with internal 19pin USB 3.0 header. It converts two external USB 3.0 type A connectors via a pair of flexible cables to a single 19pin connector for connecting to internal USB 3.0 headers.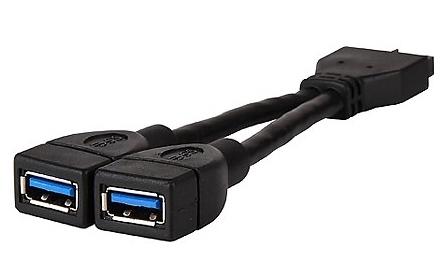 Special Features:
• Flexible design allow for cable routing and better fit
• All black cables for discreet appearance
• Supports two USB 3.0 ports
You can find further information about SST-CP09:
http://www.silverstonetek.com/product.php?pid=311&area=en
SST-CP09 is available on Sept. 26.
The recommended End User price (excl. VAT): 8,90 Euro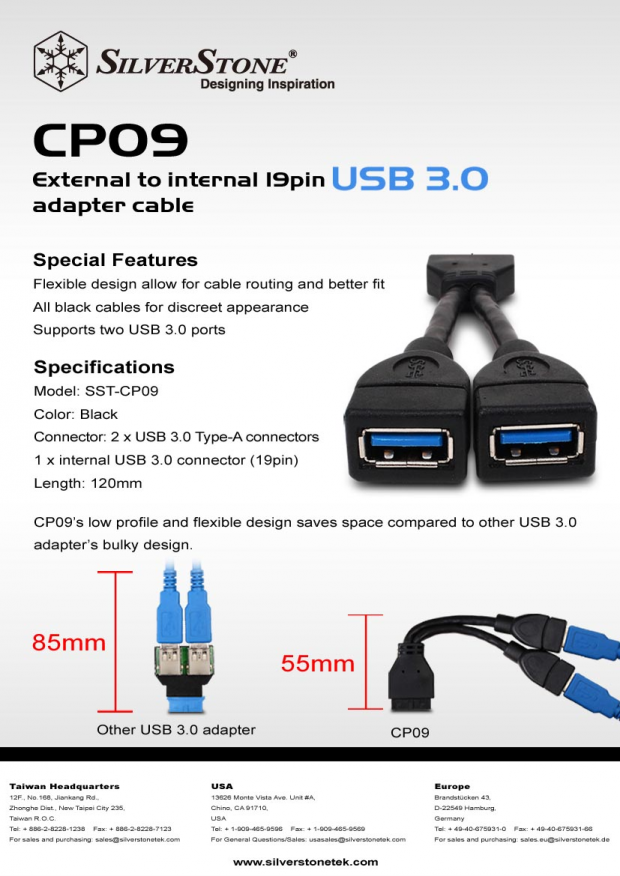 Last updated: Apr 7, 2020 at 12:05 pm CDT