Phanteks announced the launch of its Premier CPU cooler PH-TC14PE with patented C.P.S.C and P.A.T.S. technology. The PH-TC14PE will be available in four models, standard color and Blue/Red/Orange Edition
Phanteks coolers are designed with patented Cold Plasma Spraying Coating Technology (C.P.S.C), a brand new technologic forming deposit that displaces heat onto corresponding metals at a quicker rate. With this technology, Phanteks coolers enhances thermal conductivity on the soldered surfaces of the heatpipes through the copper deposits.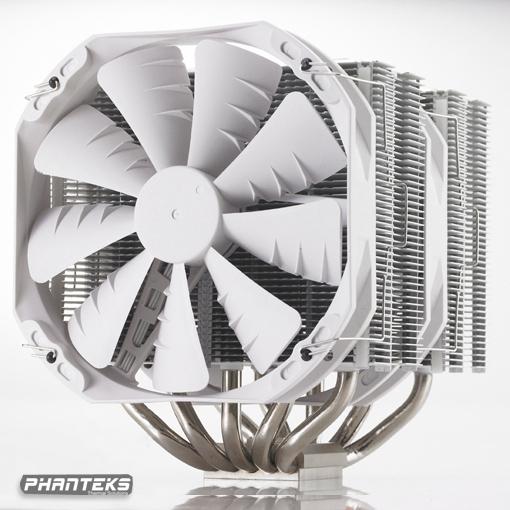 For reliable and maximum overclocking, Phanteks offers enthusiasts PH-TC14PE (Premium Edition) , which includes Phanteks patented Physical Antioxidant Thermal Shield (P.A.T.S) technology. It will highly increase the coolers cooling performance and reliability while reflecting other thermal radiation. The heat is being dissipated faster, which leads to more overclocking room for enthusiasts. This technique has already been proven by the aviation industry and is now applied within the PC industry.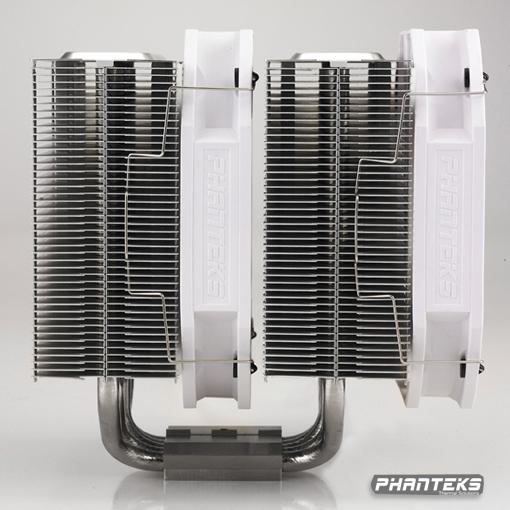 With five nickel-plated 8mm copper heatpipes in the u-shape design. The heatsink is built for a push-pull configuration for maximum cooling performance. Both models are fitted with two 140mm of Phanteks PH-F140TS Premium Fans for effective airflow (third fan is optional).
Provided with the SoliSku mounting kit for easy-to-install retention mechanism of universal back plate for Intel LGA1366, LGA1156, LGA1155, LGA775 and AMD AM2/AM2+/AM3, designed to protect and prevent the motherboard from bending, normally caused by the heatsink.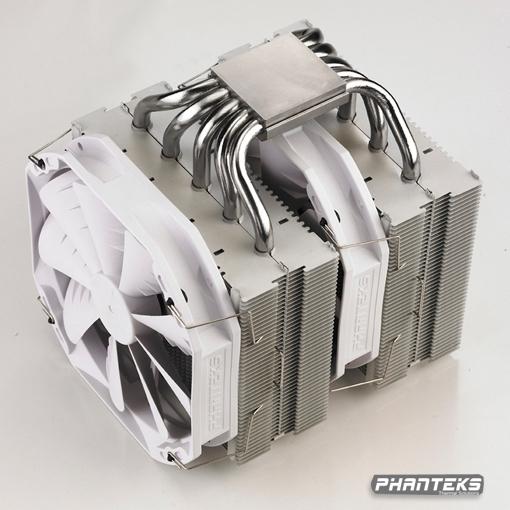 Topped off with the superb PH-NDC nano diamond thermal compound, made of high-purity nano diamond particles to improve the thermal conductance between the CPU and the heatsink.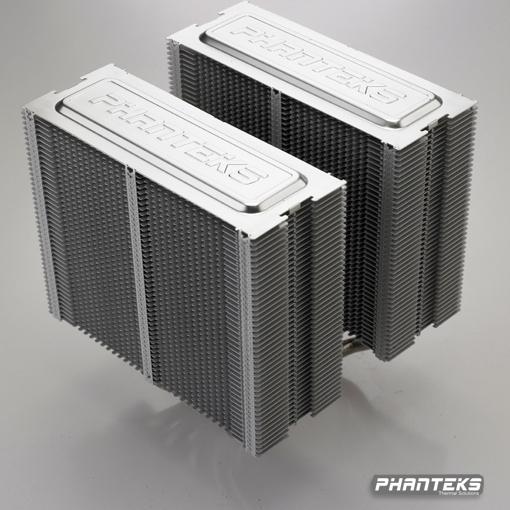 Price and Availability
Available at most local retailers in late September with the standard Phanteks, PH-TC14PE at €79,90 (VAT incl.) and Blue/Red/Orange edition at €84,90 (VAT incl.)
Last updated: Apr 7, 2020 at 12:05 pm CDT