LG Electronics (LG) will be taking the wraps off its new high-end monitors - the ultra-slim, vivid picture-quality E91 and D237IPS - at IFA 2011 in Berlin, Germany. The E91's 7.2 mm depth and luxurious acryl finish are sure to make it a hit with style savvy consumers while the D237IPS boosts LG's market-leading Film Pattern Retarder (FPR) 3D display technology on IPS panels, for even clearer, brighter 3D images.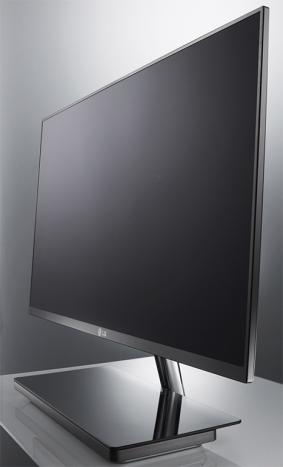 "These monitors aren't just for work and internet browsing, they were designed to be the center of entertainment for any bedroom, study or dormitory," said Havis Kwon, President and CEO of LG Electronics Home Entertainment Company. "The E91 and D237IPS combine elegant design and unique technology to look great in any room and still be able to deliver exceptional images and videos."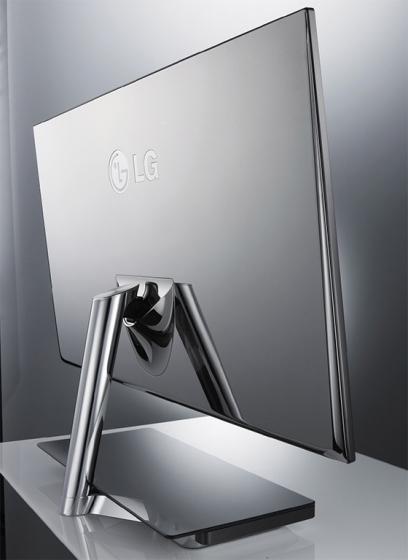 Innovative Design, Brilliant Technology
With its super slim, 7.2mm depth and thin bezel, the E91 takes up the minimum of space while adding a stylish touch to the decor of any interior. With a bezel measuring just 4.35mm, the E91's screen looks expansive and almost borderless. The E91's hanger-type hinge design makes it easy for users to adjust the monitor to the exact viewing angle they need, ensuring it is always comfortable to watch.
The E91's SUPER+ Resolution ensures the highest picture quality for any digital content. SUPER+ Resolution prevents any decrease in resolution during format upgrades, while sharpening blurry edges and adding new life to dim colours. The E91 also delivers an exceptionally crisp and vivid picture thanks to a contrast ratio of more than 10,000,000:1. What's more, the E91 is highly energy efficient.
More Realistic 3D with Wider Viewing Angles
The D237IPS uses state-of-the-art 3D technology to deliver the ultimate in top quality, comfortable 3D viewing. The D237IPS boasts "Flicker-Free" certification - from European quality assurance agencies TÜV and Intertek - and lower crosstalk, ensuring less dizziness and headaches that users commonly experience with conventional 3D monitors. With a brightness of 100nits, more than twice that of competing 3D monitors, the D237IPS offers a clearer 3D picture to help reduce eyestrain. And LG's battery-less, ultra-light 3D glasses provide an extremely comfortable 3D viewing experience for longer periods of time.
The D237IPS ensures there is no colour shift regardless of the angle from which the monitor is viewed and consistent colour and brightness also keep the 3D in perfect focus. The 3D IPS monitor broadens the viewing angle so that viewers can enjoy 3D from a far wider range of positions. Ensuring viewers always have plenty of 3D content to watch, the D237IPS also features an excellent 2D to 3D conversion function.
Last updated: Apr 7, 2020 at 12:05 pm CDT