Crucial, a leading global brand of memory and storage upgrades, today introduced Crucial 8GB DDR3-1333 MHz UDIMM (desktop) and SODIMM (laptop) memory modules to fully support the latest 2nd generation Intel Core i7 and i5 processors. Users demand more from their computers than ever before, simultaneously running and switching between multiple, complex applications such as photo editing, high-definition video editing, and gaming software. With that in mind, Crucial high-capacity 8GB desktop and laptop memory modules enable users to meet these computing challenges head on, enhancing the user experience by providing a more responsive system.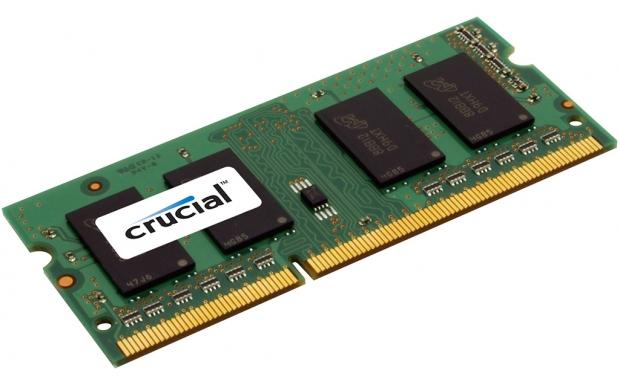 The new modules also allow for high-capacity memory in smaller form factors such as laptops, All-in-One PCs, and home theater PCs. Traditionally, most laptops have been limited to one or two DIMM slots for system memory needs. As form factors continue to shrink, providing even less space on the motherboard to populate memory, an 8GB Crucial laptop module is ideal for newer, more portable form factors that only have one DIMM slot available. Additionally, these new 8GB DDR3-1333MHz SODIMM modules are 1.35V, compared to their standard 1.5V counterparts. For laptops that support the lower voltage, the modules help reduce power consumption and operating temperature while increasing battery life.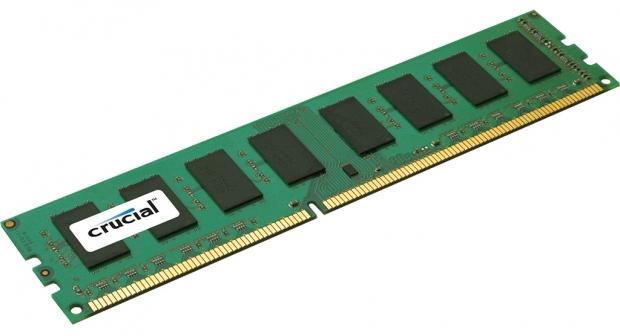 Desktops also benefit from the new high-density 8GB Crucial memory modules, as power users populate multiple DIMM slots to take advantage of the maximum RAM capability and experience the same memory performance once available only for servers.
"We're seeing the total maximum density of desktop and laptop system memory grow as a direct result of the size and complexity in software applications," said Michael Moreland, worldwide product manager for Crucial DRAM. "The new Apple iMac, for example, can utilize up to 32GB of system memory, enabling intense computing power for applications such as video-, photo-, or music- editing software. High-density memory isn't just for servers anymore; consumers also want to get the most performance out of their system,"
Both the Crucial 8GB DDR3-1333MHz desktop and laptop memory modules are Intel-validated, halogen-free, and RoHS compliant. Available in kits ranging from 16GB to 24GB, the new Crucial 8GB memory modules include a limited-lifetime warranty, and can be purchased now through Crucial channel partners including CDW, Insight, Zones, PC Connection, Ingram Micro, ASI, D&H, Newegg.com, TigerDirect.com, and Amazon.com, or by visiting www.crucial.com.
Last updated: Apr 7, 2020 at 12:05 pm CDT