Your mobile life, your new Oupeng - New joint venture to reshape China's mobile Internet market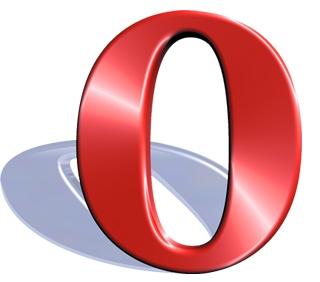 Beijing, China - August 9, 2011
nHorizon Innovation (Beijing) Software Ltd., the joint venture announced in March by Opera Software and Telling Telecom, today launches Oupeng, an exciting mobile browser. Simple, fast and data-saving, along with an embedded social network platform, the new Oupeng mobile browser will bring a whole new Internet experience for Chinese mobile phone users.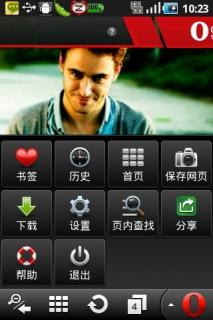 Opera Software is the world's leading mobile browser provider, with more than 130 million people using Opera on their phone every month. Telling Telecom is China's top mobile phone distributor, shipping more than 30 million handsets in 2010 alone. Backed by two mighty players in the industry, Oupeng aims to reshape the mobile Internet market in China.
With a simple and easy-to-handle interface, one of the most impressive features for Oupeng is its powerful social networking ability. By embedding support for Weibo, the leading microblog service in China, Oupeng makes it easy for microblog users to log in, share, forward, comment, zoom in and out, view pictures and more. In addition, Oupeng collects hot, up-to-date topics and information in Weibo automatically for the user.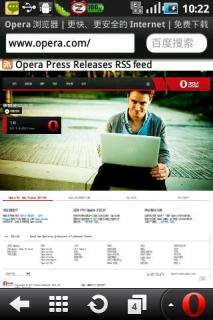 The Oupeng mobile browser is built upon a powerful rendering engine and industry-leading data compression technology, powered by Opera, which increases the page loading speed up to 10 times and helps you consume up to 90% less data.
Oupeng brings a superior browsing experience to Chinese mobile users, with useful features such as zooming, full-screen mode and a download manager. It supports real webpage rendering as well as WAP pages. What's more, Oupeng makes navigating the mobile Web easy, by providing a vast collection of links to popular websites for books, news, finance, business, photos and more.
Oupeng is also a highly customizable browser. You can easily add, move or change any of your favorite websites as Speed Dial links on the start page - you can add up to 63 Speed Dials! Now you can get your favorite site with only one click while on the go. Just that simple!
"The launch of the Oupeng mobile browser will not only bring a new experience to China's mobile Internet users, but also refine the mobile web market in China," said Huang Shaowen, CEO of Telling Telecom. "Telling Telecom's powerful distribution channels will help Oupeng to get recognition and installation in the market quickly, so as to meet Chinese consumers' increasing need for better products and applications in the mobile Internet era."
Erik C. Harrell, Chief Financial Officer and Chief Strategy Officer of Opera Software, commented: "The establishment of the joint venture with Telling Telecom and the launch of new Oupeng mobile browser is an important part of Opera's growth strategy in China. We have strong confidence in Oupeng's future."
"Oupeng is a unique browser," says Song Lin, Country Manager of Opera China and General Manager of nHorizon. "It will bring a new and different browsing experience, fully designed around users and their needs. It will help users enjoy a more comfortable mobile life."
To try the superior Oupeng mobile browser, please visit www.oupeng.com for free downloading and installation.
About nHorizon
nHorizon Innovation (Beijing) Software Ltd. is a joint venture co-founded by Opera Software ASA, the world's leading mobile browser provider, and Telling Telecom, China's top mobile phone distributor, in 2011. nHorizon is committed to developing and marketing Oupeng mobile browser, to provide users with a simple, fast and smooth mobile Internet experience, helping people to enjoy a comfortable mobile Internet life. To learn more, please visit http://www.oupeng.com.
About Opera Software ASA
The worldwide World Wide Web. Any device, any platform, any bandwidth, absolutely anywhere in the world - Opera Software was founded in 1994, based on the idea that access to the Web should be a universal right. Opera Software ASA is listed on the Oslo Stock Exchange under the ticker symbol OPERA. 200 million people (and counting) are using the Opera, Opera Mobile and Opera Mini browsers. Participation changes everything. Learn more about Opera at www.opera.com.
Last updated: Apr 7, 2020 at 12:05 pm CDT