MSI Announces GT683DX Gaming Notebook
Aug 3, 2011 7:01 AM CDT
MSI is unveiling its new generation top-of-the-line GT683DX gaming computer, featuring the ultimate in performance and hardware. It packs Intel's second generation Core i7-2630QM quad core processor, nVidia's latest and greatest GeForce GTX 570M discrete graphics card, four DDR3 memory slots, accelerated dual hard disk architecture, as well as Dynaudio and THX TruStudio Pro smart wrap around sound. Taipei-MSI just introduced the GT683DX gaming laptop with powerful hardware, including Intel's 2nd generation Core i7-2630QM quad core processor and nVidia's newest GeForce GTX 570M discrete graphics card (1.5GB GDDR5 display memory), representing a 20% improvement in performance over other discrete graphics cards currently on the market to deliver hiccup-free graphics even when you play the latest high-resolution games. It received a record 12,475 points when it was tested in the performance mode on 3DMark Vantage.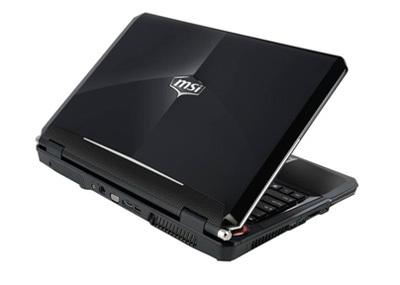 Eric Kuo, associate vice president for global sales, MSI Notebook, notes that the GT683DX gaming laptop not only boasts superior performance, it also comes with high-end Dynaudio and THX TruStudio Pro sound. Dynaudio, that world-class name in sound design based in Denmark, incorporated its own sound enhancement technology into the GT683DX to reproduce stereo sound as clean and crisp as the original. The THX TruStudio Pro technology further ensures a truly impressive sound experience.
Powerful computing, smooth gaming
Intel 2nd generation Core i7 quad core processor: MSI's GT683DX features the Intel second generation Core i7-2630QM quad core processor with core speeds of 2.00GHz. The new generation Intel Core i7 processor supports Intel Turbo Boost 2.0 which automatically allocates the CPU's resources depending on processing load, thereby enhancing core speeds and overall computer performance.
nVidia GeForce GTX 570M high-end discrete graphics card: The GT683DX NB packs nVidia's GeForce GTX 570M discrete graphics card which performs 20% better than same-category products presently on the market and supports Microsoft DirectX 11 and nVidia PhysX. PhysX delivers more impressive destruction and explosions, while DirectX 11 enhances the details of gaming graphics.
4 DDR3 memory slots: Serious gamers demand serious power, so MSI's new top-of-the-line GT683DX gaming notebook sports four DDR3 memory slots giving it an unprecedented 16GB of memory. The GT683DX also comes with RAID 0 accelerated dual hard disk architecture which doubles hard disk storage capacity, while increasing read-write speed by some 70%.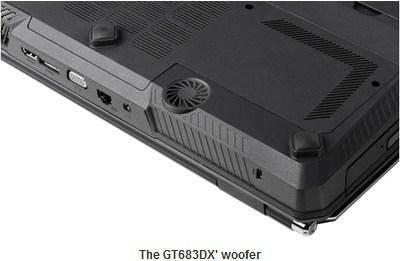 Enjoy blazing speeds, while staying cucumber cool
TDE overclocking: The GT683DX incorporates MSI's own TDE (Turbo Drive Engine) technology. Just one touch of the luminescent Turbo hotkey located conveniently above the keyboard fires up overclocking to give you crazy speeds.
Cooler Boost: The GT683DX comes with MSI Cooler Boost. Simply depress the hotkey over the keyboard to engage the powerful cooling capabilities, so your system keeps its cool even in the hottest working conditions.
Superior multimedia experience
Dynaudio sound: World-class leaders in sound technology from the Danish firm Dynaudio carried out countless precision calculations and studies to measure the best location and distance between user and laptop speakers to determine the best possible location for speakers. The result: ideal line of transmission for sound waves for pure, crisp, faithful stereo reproduction to give you the perfect, obstruction-free multimedia experience.
THX TruStudio Pro: THX TruStudio Pro smart wrap around sound offers performance heretofore available only in cinemas. It works in tandem with the cutting-edge speakers, so that the GT683DX reproduces each and every sound faithfully, regardless of music or sound type.
Cinema Pro: The GT683DX laptop features the most advanced multimedia performance available and Cinema Pro technology for the best possible graphics. Prior to watching a film, press the Cinema Pro hotkey to instantly switch to film mode for higher resolution and richer colors for the same great audio experience found in live performances, films, and recording studios. MSI's all-new GT683DX is your best choice for serious gaming and for use as a powerful multimedia center.
Full array of HD features: The GT683DX is equipped with a full HD 16:9 wide screen that offers bright colors and doesn't have those pesky black strips at the top and bottom of the screen when you watch films. The HD720p webcam allows you to enjoy smooth, bright high fidelity web calls with friends and family. If you want something bigger than a high definition computer screen for viewing films, the MSI GT683DX also comes with an HDMI port, so any type of high-fidelity, high-definition video can be played on your NB, but viewed via a cable on a large-screen LCD television screen.
Latest energy-saving technologies
ECO Engine: The GT683DX comes with MSI's own ECO Engine, a power-saving technology which allows you to select from among five power management levels-Video Game, Film, Presentation, Word Processing, and Turbo Battery, automatically adjusting display brightness as well as on/off switch, sleep mode, and processor performance settings, maximizing battery flexibility and use per charge.
USB3.0: The MSI GT683DX comes with USB3.0 which boasts transfer speeds of 4.8Gbps-10 times faster than USB2.0, and 80% higher power transmission, providing vastly higher data transfer rates and charging speeds for external hard drives, flash drives, and other handheld electronic devices.
i-Charger: MSI GT683DX is equipped with MSI's i-Charger technology. More powerful electrical current to the USB speeds up recharging more than three-fold, so that you don't need to spend nearly as much time to get your mobile devices up and running again.
Cool looks
King of gaming laptops: The glowing white characters "MSI" grace the center of the GT683DX' cover and is set off by the black diamond shape and crimson trim. The palm rest areas have a stylish rhombic pattern and the touchpad is bordered in nickel-plated trim. The chassis is sheathed in MSI's own color film print which not only gives the GT683DX a subtle luster, but protects it from scratching and wear to keeps it looking nice. The GT683DX has an independent chiclet keyboard to help keep you from hitting the wrong keys and to give you a nice, solid touch whether you're typing a letter or slaying orcs.
Light and sound show: The GT683DX has another cool feature-a one-of-a-kind LED light show. So whether you're listening to music or engrossed in an exciting, fast-paced game, just press the MSI LED light show hotkey and lights embedded on either side of the notebook and in front of your keyboard will pulsate in sync with sounds emitted by your laptop, kicking the thrill level up a few notches.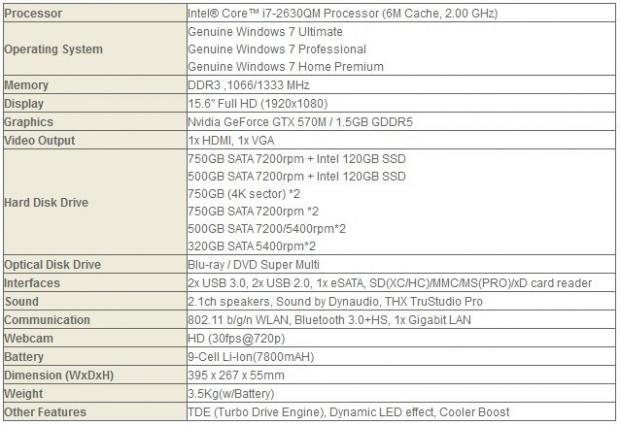 Last updated: Apr 7, 2020 at 12:05 pm CDT
PRICING: You can find products similar to this one for sale below.

United States: Find other tech and computer products like this over at Amazon.com

United Kingdom: Find other tech and computer products like this over at Amazon.co.uk

Australia: Find other tech and computer products like this over at Amazon.com.au

Canada: Find other tech and computer products like this over at Amazon.ca

Deutschland: Finde andere Technik- und Computerprodukte wie dieses auf Amazon.de
Related Tags