VIA Labs, Inc., a leading supplier of USB 3.0 integrated chip controllers, today announced its latest USB 3.0 device controller, the VIA Labs VL751 SuperSpeed USB to NAND flash controller. The VL751 is VIA Labs' second-generation single-chip solution for USB 3.0 flash drives, and offers enhanced performance using today's popular flash memories. The VIA Labs VL751 has been certified by the USB Implementers Forum (USB-IF) for SuperSpeed operation, ensuring high quality, seamless interoperability, and effortless backwards compatibility.
The VIA Labs VL751 features a four-channel NAND interface, doubling or even quadrupling maximum throughput over single or dual-channel designs. The second generation VIA Labs VL751 offers improved parallelization and higher efficiency through integrated pre-read and pre-write buffers, better support for popular flash memories, and a pipelined ECC engine. Cumulatively, these enhancements translate into a nearly 100% performance boost over the VIA Labs VL750 with no increase in power consumption.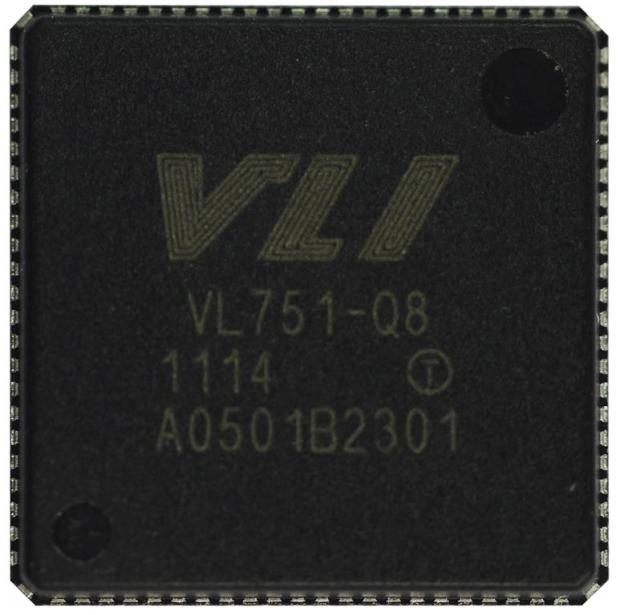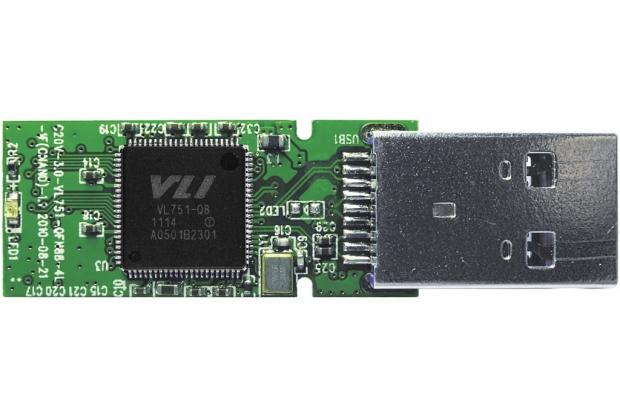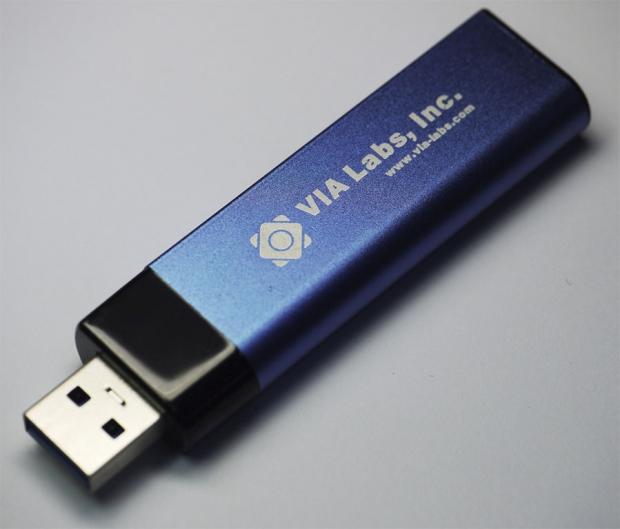 "With USB 3.0 functionality being integrated into next-generation chipsets, virtually all new desktops and laptops will have USB 3.0 by early next year" said David Hsu, Associate Vice President, VIA Labs, Inc. "The VIA Labs VL751 will be important in the general broadening of the USB 3.0 ecosystem by allowing fast, large capacity flash drives of 32gb or more to be readily available and more affordable than ever."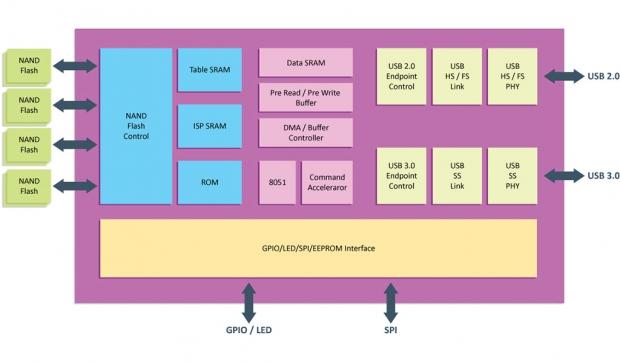 VIA Labs VL751 USB 3.0 to NAND Flash Controller
The VIA Labs VL751 features USB mass storage class 'Bulk-Only Transport' for universal compatibility across platforms such as Windows, Mac OSX, and Linux without the need for additional drivers. Featuring a 4-channel memory controller with interleaving support, blistering fast data transfer speeds of 120MB/s or more are within reach. VIA Labs VL751 is fully compliant with the USB 3.0 specification, and is also backwards compatible with USB 2.0 and 1.1 standards, offering class-leading performance in USB 2.0 mode with transfer speeds of up to 35 MB/s.
In addition to high performance, the VIA Labs VL751 is also designed for ease of implementation and support. Powered by advanced in-house PHYs, VIA Labs VL751 is a single-chip solution that offers outstanding signal integrity characteristics while supporting popular 2X-3X nm flash memories.
Availability
VIA Labs VL751 USB 3.0 to NAND Flash controller is available now for sampling.
To learn more about the VIA Labs VL751 USB 3.0 to NAND Flash controller, please visit this page
Last updated: Apr 7, 2020 at 12:05 pm CDT