Affordable all-round 13.3-inch LIFEBOOK SH531 ideal for studying
Munich, July 28, 2011
Fujitsu today introduces a new notebook that tackles the trade-off between functionality and price, combining both in a package starting at under EUR 500. An ideal "back to school" notebook, the 33.8 cm (13.3-inch) Fujitsu LIFEBOOK SH531 notebook weighs only 1.9 kg, yet does not compromise on features, performance or energy efficiency.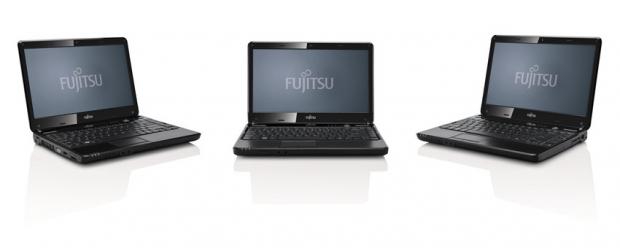 Available across the CEMEA&I region via Fujitsu resellers, the slimline LIFEBOOK SH531 checks all the "must have" boxes for students choosing a studying companion, with features such as anti-glare display for outside working, a Computrace®-enabled BIOS allowing the notebook to be tracked remotely if lost or stolen, software and hard drive locks, and even a spill-proof keyboard.
Users are well-connected thanks to built-in Bluetooth, WLAN, an eSATA port and an ExpressCard slot for external UMTS. Intel® Wireless Display Technology even allows users to connect the notebook wirelessly to a display*.
Fujitsu has designed the LIFEBOOK SH531 to ensure that throughout its lifecycle, the notebook has a minimum environmental footprint. The use of toxins in production has been minimized, and system design focuses on energy efficiency. Users can expect battery runtimes of more than six hours, thanks to the smart family of second-generation Intel® Core™ i3 and i5 processors which deliver performance that automatically adapts to user needs.
Dieter Heiss, Head of Workplace Systems at Fujitsu Technology Solutions says: "In the past, choosing an affordable notebook was always a trade-off between functionality and price. We are changing that with the LIFEBOOK SH531, an obvious choice for school, home, or small business users who are shopping for an attractively-priced notebook with a full feature set."
Fujitsu's LIFEBOOK SH531 is already on the Fujitsu price list in the CEMEA&I region (Continental Europe, Middle East, Africa & India) and can be purchased online and at select retail locations.
* Display must be Wireless Display adapter-enabled
Product Details:
http://ts.fujitsu.com/products/mobile/notebooks/lifebook_sh.html
https://globalsp.ts.fujitsu.com/dmsp/docs/ds-lifebook-sh531.pdf
Images of the Fujitsu LIFEBOOK SH531 can be found online at:
http://mediaportal.ts.fujitsu.com/?r=26513
http://mediaportal.ts.fujitsu.com/?r=26524
http://mediaportal.ts.fujitsu.com/?r=26503
About Fujitsu
Fujitsu is a leading provider of ICT-based business solutions for the global marketplace. With approximately 170,000 employees supporting customers in 70 countries, Fujitsu combines a worldwide corps of systems and services experts with highly reliable computing and communications products and advanced microelectronics to deliver added value to customers. Headquartered in Tokyo, Fujitsu Limited (TSE:6702) reported consolidated revenues of 4.5 trillion yen (US$55 billion) for the fiscal year ended March 31, 2011. For more information, please see: www.fujitsu.com.
Last updated: Apr 7, 2020 at 12:05 pm CDT