OCZ Technology Group, Inc., a leading provider of high-performance solid-state drives (SSDs) for computing devices and systems, today released a refresh of the Talos Serial Attached SCSI (SAS) 6Gb/s SSDs with OCZ's proprietary Virtualized Controller Architecture (VCA) 2.0. Designed for enterprise applications with mixed workloads, the Talos Series with VCA 2.0 delivers even greater performance for SAS-based storage infrastructures.
OCZ's Talos with VCA 2.0 technology provides customers with a robust enterprise feature-set while substantially increasing mixed workload performance. Talos now utilizes VCA 2.0's unique command queuing and queue balance algorithms to address the demands of today's I/O intensive enterprise applications, which require high levels of sustained IOPS and bandwidth, across file sizes and read/write ratios. While traditional SAS SSDs can only perform one read or write at a time, OCZ Talos drives with VCA 2.0, can read and write simultaneously, substantially increasing performance.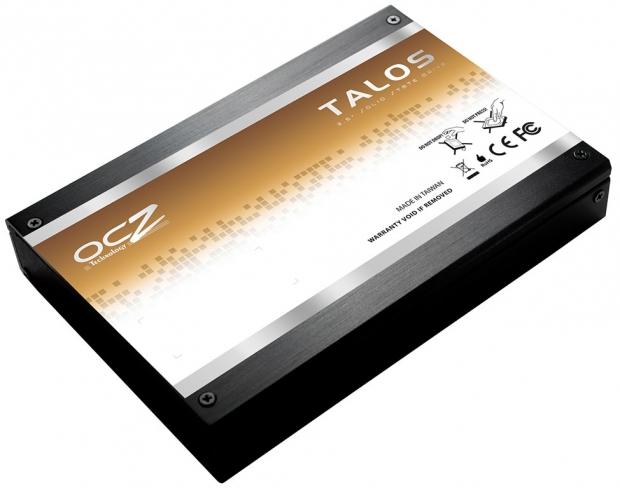 "The OCZ Talos Series of SAS solid state drives now leverages our proprietary VCA 2.0 to boost transactional performance and provide a complete range of enhanced features, making it the ideal drop in replacement for multiple hard drives in enterprise storage systems," said Ryan Petersen, CEO of OCZ Technology Group. "With superior mixed-workload performance Talos SSDs provide clients with increased throughput and flexibility to address their most demanding enterprise storage applications."
Talos SAS SSDs deliver excellent mixed-workload performance with up to 66,000 IOPS (burst) and 50,000 sustained read/write IOPS with incompressible 4K files sizes, and 34,000 sustained mixed read/write IOPS with incompressible 8K files. As a result, Talos is the ideal full duplex SAS solution for applications that may benefit from increased 8K and 16K sustained IOPS, including databases which use a default block size of 8K, or increased incompressible performance such as the growing need of datacenters to provide fast access to compressed video and audio files.
Additionally, Talos' SAS 6Gb/s interface enables easy deployment with existing devices and appliances and the drives themselves provide clients with world-class reliability features including superior power loss protection, endurance, encryption, and ECC protection.
The refreshed Talos Series with VCA 2.0 is now available for strategic customers in capacities up to 960GB, and the drives will be made available to SMB and enterprise clients through OCZ's business-to-business channel.
Last updated: Apr 7, 2020 at 12:05 pm CDT