Eurocom Corporation, a leading mobile technology developer is launching new GPU's for the Modular Embedded and CUDA Developer Markets based on the industry standard MXM 3.0b specification. NVIDIA GeForce GTX 580M and NVIDIA Quadro 5010M are new cards offered by Eurocom to those looking for high performance graphics processors. The solutions are aimed at embedded systems, SFF (Small Form Factor) PC and CUDA developers that require high performance GPUs.
The industry standard modular MXM 3.0b specification for graphics subsystems allows for improved cooling capability, reduced power and height, enabling engineers to create smaller, more efficient embedded systems, reduce development time and costs and to introduce new designs faster to market. Modular graphics solutions offer additional functionality as well as increased levels of performance compared to integrated graphics for developers of all kinds.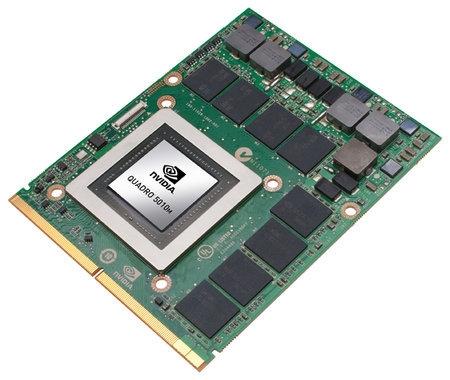 "Modular Graphics Processors allow for much more flexibility and the ability to provide various performance levels to far greater extents than typical embedded Graphics Processors. We are seeing many Embedded Systems Developers moving to Modular Graphics solutions because of the many benefits. Modular MXM technology assists companies with accelerating all phases of product development, testing and getting to the market" said Mark Bialic, President of Eurocom.
Eurocom offers a complete range of VGA solutions with different TDP ranging from 65W-100 W with various performance levels capable to meet most of the GPU requirements in such applications as CUDA Development, Signal Processing, Satellite imaging, Mapping, Surveillance, Image recognition, Robotics, Avionics, Digital signage, Medical imaging.
Specific vertical markets:
• Aerospace
• Military
• Automotive
• Transportation
• Manufacturing Automation
• Health Care
NVIDIA GeForce GTX 580M
The newest offering from NVIDIA, GeForce GTX 580M supports NVIDIA PhysX technology, NVIDIA CUDA architecture, for GPU computing applications and are also supported by the highly-praised NVIDIA Verde notebook drivers. NVIDIA GeForce GTX 580M GPUs offer even more performance-per-watt than the previous generation, with faster frame rates and more detail with power consumption.
The NVIDIA GeForce GTX 580M features 384 CUDA cores. Some current uses of CUDA architecture are:
• Accelerate Rendering of 3D Graphics
• Physical Simulations
• Medical Analysis Simulations
• Distributed Calculations
• Accelerated Interconversion of video file formats
• Molecular Dynamics Simulations
• Computational Biology
• Cryptography
NVIDIA GeForce GTX 580M Specs:
• CUDA Cores: 384
• Processor: 1240 MHz
• Memory Clock: 1500 MHz
• Memory Interface: GDDR5
• Memory Interface Width: 256 bit
• Memory Bandwidth: 96 GB/sec
NVIDIA Quadro 5010M
The NVIDIA Quadro 5010M supports Open GL 4.1, DirectX 11, Shader Model 5.0, and Error Code Correcting RAM, and is based on the NVIDIA CUDA architecture. The 384 CUDA cores in the Quadro 5010M can be accessed using DirectX 11 and OpenGL 4.1 for graphics rendering, and utilize Direct Compute, OpenCL, NVIDIA application acceleration engines and CUDA for general purpose calculations.
The Quadro 5010M also features an unprecedented 4 GB of GDDR5 memory to enable interactivity on the largest projects.
Error Code Correcting RAM is supported to detect and correct errors in data, meaning failing bits in a memory word are detected and corrected on the fly with no impact to the application.
Built on the innovative NVIDIA Fermi architecture, the latest Quadro mobile graphics solutions integrate high performance computing capabilities with advanced visualization.
The current generation CUDA architecture (Fermi) GPU is designed from the ground up to support more programming languages, NVIDIA has also introduced several new features:
• NVIDIA Parallel DataCache technology
• NVIDIA GigaThread engine
• ECC memory support
• Native support for Visual Studio
NVIDIA Quadro 5010M Specs:
• CUDA Cores: 384
• Memory: 4GB GDDR5
• Memory Interface: 256 bit
• Memory Bandwidth: 83.2 GB/sec
• Max. Power Consumption: 100W
• Open GL 4.1
• Shader Model: 5.0
• ECC RAM
Last updated: Apr 7, 2020 at 12:05 pm CDT