VERTEX3D, a brand of AMD graphics card, today launches a new series of VTX3D HD6670/6570 Digital Streamer Edition. VTX3D HD6670/6570 Digital Streamer Edition combines digital TV content with computer, using FlexiTV technology designed by Mirics.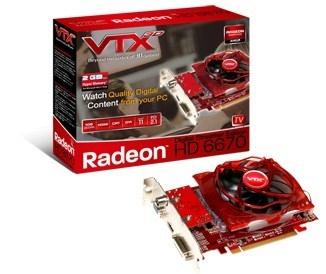 By utilizing Window Media Center, the latest VTX3D Digital Streamer Edition can easily extend the home entertainment experience from TV to the PC. DVB-T TV signal support enable users to watch the free digital TV program on PC in HD/SD quality, allowing a casual, fun enjoyment without the limitations of a conventional TV.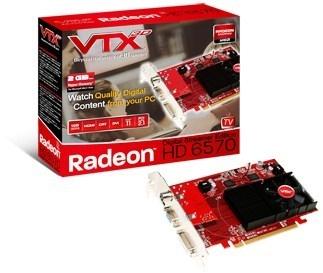 The VTX3D HD6670 Digital Streamer Edition supports 1GB of the latest GDDR5 memory, and is clocked at 800MHz core speed and 1000MHz memory speed. The HD6570 Digital Streamer Edition is fitted with 1GB of DDR3 memory and clocked at 650MHz core speed and 667 MHz x2 memory speed. Both cards emphasize the amazing graphics performance with the latest DirectX 11 technology, allowing gamers to easily experience lifelike 3D visual effects.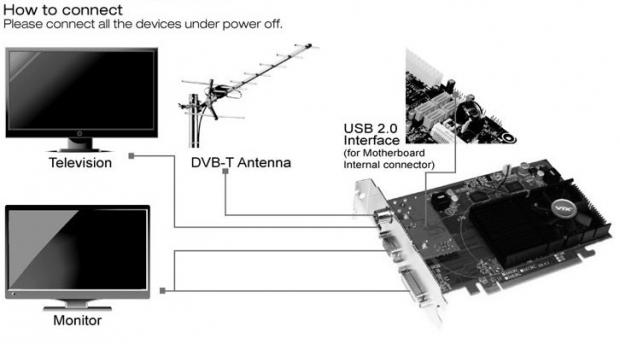 With AMD HD3D technology, you can enjoy 3D Blu-ray movies in vivid color and rich detail. Also, Unified Video Decoder 3 (UVD3) technology enriches Blu-ray movies or other HD content at full 1080p display resolution and beyond. HDMI 1.4 delivers high quality in Decode Dolby TrueHD and DTS HD Master Audio format.
Take advantage of the well-known AMD App Acceleration technology and make the speed of video encoding, transcoding and upscaling much faster, by allowing the GPU to share compute tasks with the CPU, bringing the best in productivity and gaming.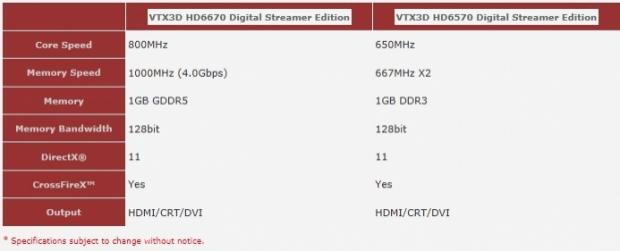 Last updated: Apr 7, 2020 at 12:05 pm CDT