VIA Nano X2 E-Series brings dual core computing to a scalable multi-display platform for advanced digital signage and gaming applications
Taipei, Taiwan, 20th July 2011 - VIA Technologies, Inc, a leading innovator of power efficient x86 processor platforms, today announced a dual core version of the low power VIA VB8004 Mini-ITX board. Coupling the 1.6GHz VIA Nano X2 E-series processor with the VIA VX900 media system processor, the VIA VB8004 provides a high performance and highly scalable solution for advanced digital signage and gaming systems.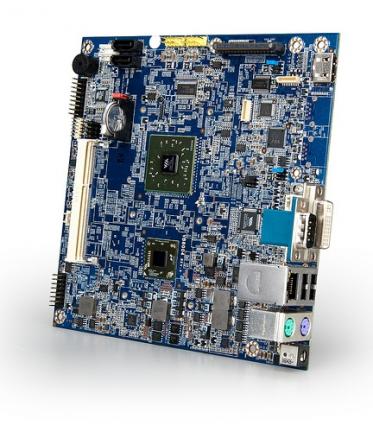 In addition to providing native support for dual-displays, the VIA VB8004 Mini-ITX mainboard can also be easily upgraded to support four displays using an additional VIA S3 5400E graphics module, providing developers the widest possible variety of multi-display configurations, including HDMI, LVDS, and DVI technologies.
"The VIA Nano X2 E-Series doubles the computing power of the VIA VB8004," said Epan Wu, Head of the VIA Embedded Platform Division, VIA Technologies, Inc. "As a result it provides an even more scalable solution for digital signage applications."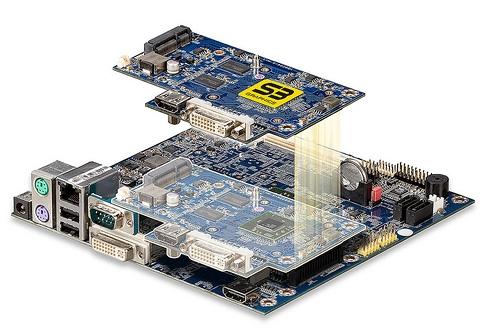 About the VIA VB8004
Powered by a choice of a 1.6GHz VIA Nano X2 E-Series, or 1.6GHz and 1.2GHz VIA Nano processors, the VIA VB8004 leverages the advanced multimedia capabilities of the VIA VX900 system media processor to deliver awesome DX10.1 graphics and support for rich 1080p video resolutions.
In addition to supporting up to 4GB DDR3, the board features rich I/O capabilities including an HDMI port, one DVI port, a one channel 24-bit LVDS, one GigaLAN port, and six USB 2.0 ports.
The VIA S3 5400E Graphics Module
The VIA S3 5400E dedicated graphics module is a daughter card specially designed to provide advanced multimedia capabilities for next-generation embedded applications and is the best-in-class energy efficient DX10.1 GPU on the market today. With support of DX10.1, Shader Model 4.1, OpenGL 3.1, and OpenCL 1.0, the 5400E GPU provides a cost-effective solution for feature-rich graphics processing with high levels of video decoding and 3D rendering performance.
Featuring the ChromotionHD™ 2.1 video engine, a programmable video architecture supporting the latest HD standards including Blu-ray Disk, H.264, VC-1, WMV-9, and MPEG-2/4, the S3 5400E module offers stunningly smooth HD playback at resolutions of up to 2560 x 1600 pixels.
On-board I/O includes one HDMI port and one DVI port.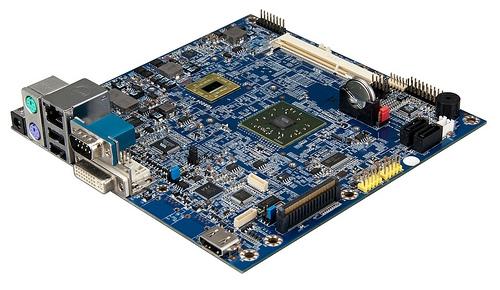 For more information about the VIA VB8004 please visit:
http://www.via.com.tw/en/products/embedded/ProductDetail.jsp?productLine=1&id=1530&tabs=1
Images of the dual core VIA VB8004 can be found here:
http://www.viagallery.com/index.php?option=com_flickr4j&Task=sets&Set=72157626732151113&Page=1
About VIA Technologies, Inc.
VIA Technologies, Inc is the foremost fabless supplier of power efficient x86 processor platforms that are driving system innovation in the PC, client, ultra mobile and embedded markets. Combining energy-saving processors with digital media chipsets and advanced connectivity, multimedia and networking silicon enables a broad spectrum of computing and communication platforms, including its widely acclaimed ultra compact mainboards. Headquartered in Taipei, Taiwan, VIA's global network links the high tech centers of the US, Europe and Asia, and its customer base includes the world's top OEMs and system integrators. www.via.com.tw
Last updated: Apr 7, 2020 at 12:05 pm CDT