Seagate today began distribution channel shipments of the Pulsar XT.2 solid state drive (SSD) that combines outstanding and consistent performance with the data integrity and drive endurance needed for the most demanding enterprise environments, and is on track to commence channel shipments of the Pulsar.2 SSD, the first Multi-Level Cell (MLC) Flash-enabled SSD from an enterprise hard drive maker, on July 29.
The Pulsar XT.2 SSD combines Single-Level Cell (SLC) flash with a native 6Gb/s Serial Attached SCSI (SAS) interface to make it the fastest drive in the Seagate portfolio. The 2.5-inch SSD with up to 400GB of capacity is optimized for complex, mixed workloads typical of enterprise environments such as online transaction processing (OLTP), database or web indexing, and email.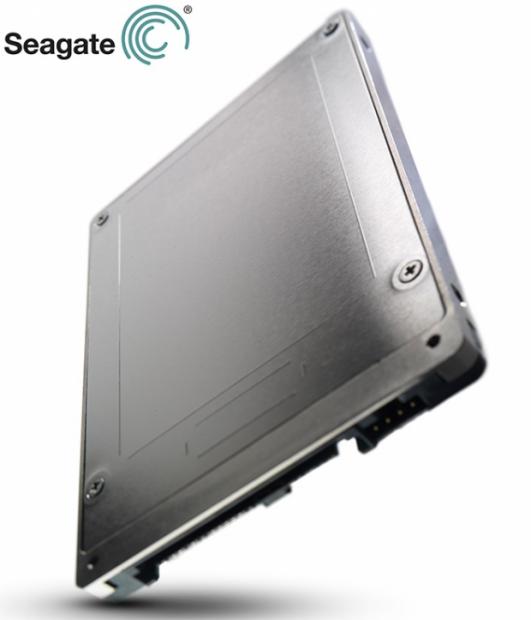 The Pulsar.2 SSD has been designed specifically for data centers, unlike typical MLC SSDs built for consumer applications, which lack the robust data integrity and reliability required for enterprise applications. The drive, featuring up to 800GB of capacity, automatically detects and corrects any number of data errors that could otherwise plague normal drive operations, delivering the price/performance, data integrity, and endurance needed for performance-hungry enterprise applications. The Pulsar.2 SSD supports both native 6Gb/s SAS and Serial ATA (SATA) 6Gb/s interfaces for primary and secondary server storage.
"Most SSD suppliers aren't fully aware of the needs of the enterprise," said Jim Handy of Objective Analysis. "It isn't just a fast interface like SAS, Fibre Channel, or PCIe that they need, and it isn't just IOPS levels in the tens to hundreds of thousands. Without data integrity and reliability, an SSD is worthless to most enterprise users. Seagate's undeniable leadership in the enterprise HDD market has given the company a deep understanding of the necessity of data integrity and endurance."
Pulsar XT.2 Performance Validated by Industry-Standard SPC-1C Result
The Pulsar XT.2 400GB SSD has met the rigorous standards of the Storage Performance Council (SPC), a vendor-neutral consortium that defines, administers and promotes industry-standard storage benchmarks, for consistent and sustainable enterprise-class performance. The new SPC-1C Result demonstrated that the Pulsar XT.2 SSD delivers the sustainable storage device performance enterprises need round-the-clock - regardless of the workload complexity or changing server input-output (I/O) intensity levels.
Fluctuating workloads, background media management and program/erase functions can lead to erratic SSD performance, compromising a data center's ability to meet stringent service-level agreements. These concerns can be alleviated by SSDs that hold up under exacting performance tests requiring the devices to sustain maximum I/Os for extended periods.
In a single storage device configuration, the Seagate Pulsar XT.2 SSD produced an SPC-1C Result* of 20,008.82 SPC-1 IOPS with an average response time of 2.05 milliseconds over a 10-minute duration, compared to an SPC-1C Sustainability Test result of 20,011.07 IOPS with an average response time of 2.08 milliseconds over four hours, demonstrating outstanding and consistent enterprise-class performance over time.
The real-world SPC-1C benchmark, designed for storage components, consists of I/O patterns typically found in online transaction processing (OLTP) applications, with a focus on random accesses. Unlike Iometer testing, which gauges IOPS performance using discrete measurements of random reads, random writes, sequential reads or sequential writes, SPC-1C benchmarks test storage components using a dynamic blend of random and sequential reads and writes to emulate real-world enterprise workloads. Storage professionals worldwide view the SPC as the definitive source for independent and verifiable comparisons of real-world application performance.
As part of the SPC-1C Result, the Pulsar XT.2 SSD also met the new SPC-1C requirement for data prefilling. Prefilling reduces any potential performance gains storage component vendors may produce by destroking a device, or limiting access to certain portions of the storage space to artificially increase performance. Prefilling writes random data to the entire addressable space of the drive.
Details of the Seagate Pulsar XT.2 SSD SPC-1C Result can be found here.
Last updated: Apr 7, 2020 at 12:05 pm CDT