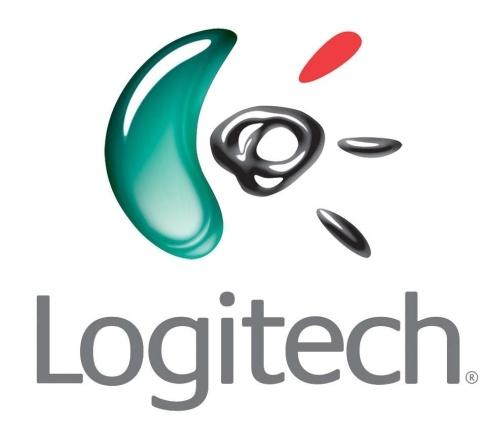 Logitech Alert with Power over Ethernet Offers Small Businesses a Complete HD Video and Audio Security System
FREMONT, Calif. - July 18, 2011 - Following last year's introduction of the popular Logitech Alert™ HD digital video system, Logitech (SWX: LOGN) (NASDAQ: LOGI) today introduced HD video and audio security solutions for small businesses: the Logitech Alert™ B700i PoE Camera and Logitech Alert™ B700e PoE Outdoor Camera. For security system Value-Add Resellers (VAR) looking for a small business security solution that goes beyond the standard Digital Video Recorder (DVR) setup, the Logitech Alert™ system lets business owners monitor their cash register, storage rooms, a warehouse or the front desk anytime, anywhere, inside or outside with crisp HD video and rich audio.

"With the Logitech Alert PoE HD video security system, security resellers no longer have to create costly, piecemeal security solutions to meet the needs of their small business clients," said James Lopez, general manager of digital video security for Logitech. "The Logitech Alert PoE HD video security system gives small businesses the flexibility to easily monitor what they want, when they want through brilliant and clear HD video and rich audio - no extra DVR or timely setup process required."
The new Logitech Alert PoE cameras come with a smart HD camera, a built-in microphone enabling clear audio recordings that bring an added level of richness to the videos, professional-grade wall mounts, powerful PC software, and free live remote viewing on a PC, Mac® or smartphone apps for iPhone®, iPad®, Android™ and Blackberry™.
Setting up the Logitech Alert PoE HD video security system just takes minutes - no extra wires or Internet Protocol (IP) settings required. Just install the Logitech Alert software, and connect the system to your client's existing networking infrastructure using standard 48V PoE. From there, the Logitech Alert PoE cameras will record motion-based events to the camera's built-in DVR (Digital Video Recorder), capturing only motion triggered events and allowing for easy review later.
The Logitech Alert PoE cameras feature high-definition 720p video and a 130-degree wide-angle lens, helps make it easier for business owners to recognize the faces of potential intruders or the license plates of suspicious vehicles. The Logitech Alert™ B700e PoE Outdoor Camera is a IP55 (International Protection Rating) certified, weatherproof outdoor camera with powerful HD night vision, allowing owners to monitor their businesses in complete darkness regardless of weather conditions.
Designed to be easily expandable, security VARs can help clients monitor multiple areas - mixing and matching up to six indoor and outdoor Logitech Alert PoE cameras per location. Each camera also comes equipped with a 2GB MicroSD card for storage, eliminating the need for an always-on PC or dedicated DVR. The card provides enough space for up to 800 15-second video clips, and automatically backs the videos up on the user's PC hard drive when the PC is on.
Giving small business owners even more flexibility, Logitech Alert™ Web and Mobile Commander is an optional premium service that lets them watch video that is recorded and stored on their camera, and manage settings and alerts from the Web or their smartphone. The Logitech Alert Commander software lets users define up to 16 motion zones, allowing business owners to easily pay attention to critical areas around their business while ignoring others - reducing false recordings.
Pricing and Availability
The Logitech Alert™ B700i PoE Camera and Logitech Alert™ B700e PoE Outdoor Camera are available in the U.S. for a suggested retail price of U.S. $189.99 and $239.99, respectively. Logitech Alert Web and Mobile Commander is available for a suggested retail price of U.S. $79.99 per year. Please visit www.logitech.com/alert for more information.
About Logitech
Logitech is a world leader in products that connect people to the digital experiences they care about. Spanning multiple computing, communication and entertainment platforms, Logitech's combined hardware and software enable or enhance digital navigation, music and video entertainment, gaming, social networking, audio and video communication over the Internet, video security and home-entertainment control. Founded in 1981, Logitech International is a Swiss public company listed on the SIX Swiss Exchange (LOGN) and on the Nasdaq Global Select Market (LOGI).
Last updated: Jul 27, 2022 at 03:47 am CDT