Cooler Master provides a first look at the new Cosmos II as Maximum PC's Dream Machine computer chassis of choice for the year 2011. This prototype build was rushed to Maximum PC's doors just in time for the selection process. It proceeded to quickly best the competition to become the ultimate favorite for this year's Dream Machine build. Following this prestigious announcement, Smooth Creations adorned the Cosmos II in chic automotive-grade paint - elevating it to a level of European luxury sports cars. The original Cosmos received the prestigious title as a member of the elite Dream Machine build in 2007. This year marks the return of the Cosmos name to the top with a second Dream Machine title bestowed upon its namesake.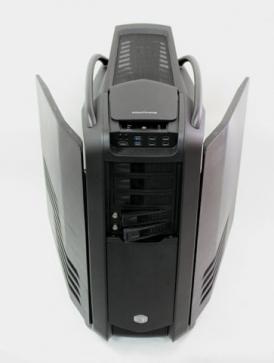 A New Era Begins
Built upon the success of the original Cosmos, the Cosmos II is engineered to ensure that it benefits from the four years following the first Cosmos release. A titan unparalleled by its peers, it showcases a hybrid aluminum construction complete with automotive style aluminum doors and other advances in innovation. This includes the areas of cable management, overall cooling, and chamber-based cooling. It comes with an impressive aluminum build, matte Jet Black finish, and unique new styling. Senior Product & Marketing Manager, Bryant Nguyen, expressed his excitement as he said, "It is with great pleasure that we accept our place as a member of Maximum PC's Dream Machine for 2011. The Cosmos II represents the culmination of efforts from our global teams. We are anxiously awaiting its arrival and we look forward to sharing more information with our users as the release date approaches."
This Maximum PC feature is a taste of things to come as retail customers will be able to obtain the Cosmos II worldwide via online and retail locations in early October 2011.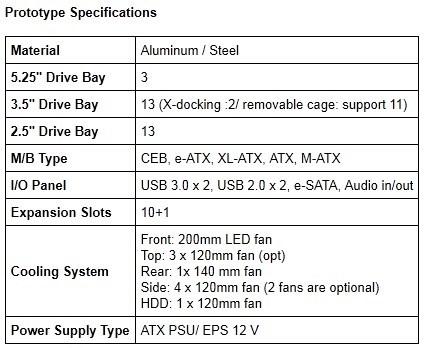 Last updated: Apr 7, 2020 at 12:05 pm CDT