The first ever range of external hard drives from Sony keep your precious data safe, while offering a range of exciting new home entertainment experiences. With a generous capacity of 500GB, the new HD-PG5 series offers plenty of space to store and safeguard your videos, photos, documents, digital music and more.
The HD-PG5U connects via USB with compatible BRAVIA models, allowing direct recording of HD television programmes from the TV's tuner or connected cable/satellite service. The supplied USB adaptor cable also allows easy 'PC-free' transfers of video footage from compatible Handycam camcorders with Direct Copy function, including the new DCR-SX21E and DCR-SR21.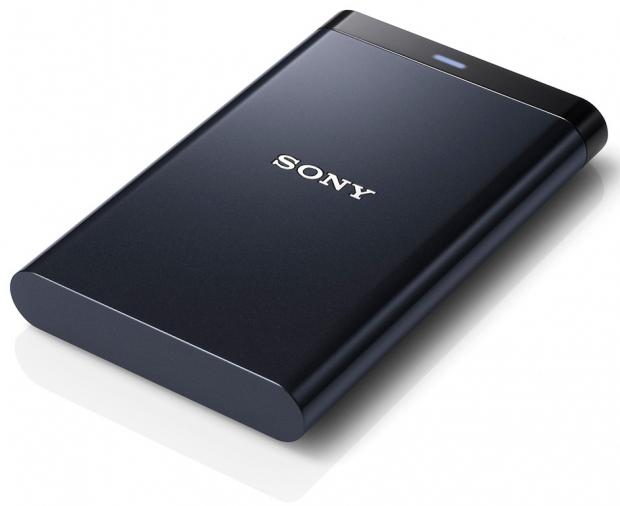 PlayStation 3 users can connect the hard drive via USB and view stored AVCHD videos and photos via the 'Filmy' application - with no PC needed.
Available in a choice of black or white finishes and weighing a travel-friendly 180g, the stylish drives co-ordinate beautifully with your PC, BRAVIA or PlayStation 3. The smoothly-contoured case is finished in a scratch-resistant paint layer that keeps your drive looking good for longer. The minimalist design is enhanced by a single blue LED that indicates drive activity.
Connection to your PC is via a single USB cable, with no separate power adaptor needed. Support for USB 3.0 SuperSpeed assures blazing data transfers up to 3x with compatible PCs. Even if you're connected via USB 2.0, pre-loaded Data Transfer Accelerator software also doubles effective transfer rates to slash backup times when you're in a hurry.
All HD-PG5 models are ready to use with a generous suite of security and backup applications. Easy-to-use Password Protection Manager software uses powerful 256-bit security to safeguard your files against unauthorised access. Just key in your personal password to lock or unlock data when the HD-PG5UB is connected to any PC. Backup Manager software takes care of protecting your precious files with automated scheduled backups.
Supplied FAT32 Formatter software allows re-formatting of the drive from NTFS, to support Direct Copy function with Handycam or playback with PlayStation 3.
The new HD-PG5 series of 500GB external hard drives by Sony is available from mid July 2011 in United Kingdom, France and Germany only.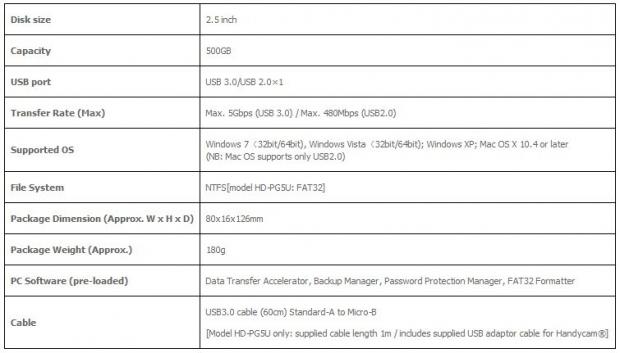 Last updated: Apr 7, 2020 at 12:05 pm CDT