The new Fractal Design Arc Series of cases create a niche of their own; a combination of stellar performance and cooling options with stylish, minimalistic looks and an overall understated elegance. This new Arc Series Midi Tower format offers plenty of cooling options, up to 8 fans of various sizes can be installed. Unique for its small size, it also offers room to mount a thick, dual 120mm radiator in the top panel.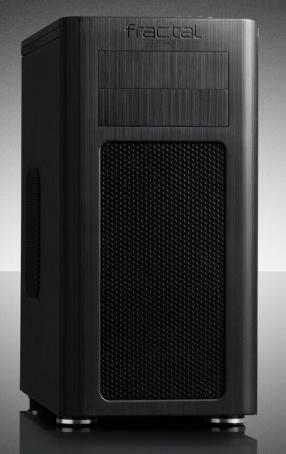 Elegant top and front panels are both easily removable and pre-fitted with fan filters to ensure a dust free interior. The sleek black interior is matched and contrasted with white expansion slots and HDD trays. Similar to the Define Series, all the HDD trays are fitted with anti-vibration silicon grommets. The upper HDD cage is removable and rotatable, which enables support for even the longest graphic cards.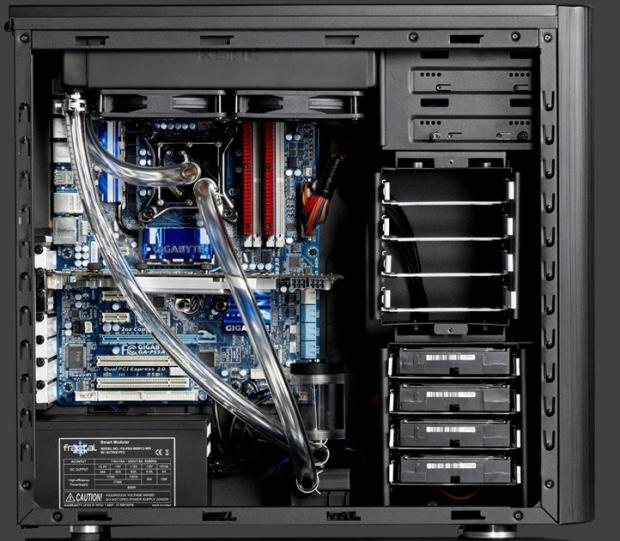 Tangled cables are a thing of the past as the Arc Series offers an innovative, convenient, and great looking way to hide them away. The motherboard mounting plate has rubber covered holes in which you can easily route the cables to a compartment behind the motherboard, which has more than ample storage space.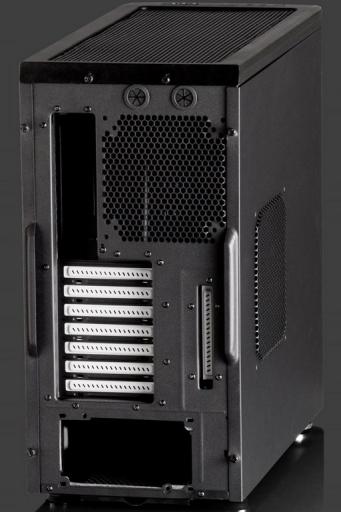 Key features
• Stylish, minimalistic front panel with alu-look
• Optimized for performance, massive cooling and water cooling support
• A total of 8(!) fan slots (2x 140mm in front, 3x 120/140 in top, 1x 120/140 in bottom, 1x 120/140 in rear, 1x 140/180mm in side panel)
• 3x 140mm fans included (1x in front, 1x in rear and 1x in top)
• Support for dual 120mm radiator in top, even thicker radiators up to 60mm in thickness
• 8x white painted HDD trays, with silicone mounting
• Upper HDD cage is removable and rotatable
• USB3 support in front panel
• Excellent cable routing and cable routing covers
• Easily removable front panel with clip on fan slots
• Extra, vertically mounted expansion slot, suitable for fan controllers or non-input expansion cards
Specifications
• 8x 3,5 inch HDD trays, compatible with SSD!
• 2x 5,25 inch bays, with 1x 5,25>3,5 inch converter included
• On top of front panel: 3x USB 2.0, 1x USB 3.0 and Audio I/O
• No PSU included (removable filter below PSU)
• M/B compatibility: Mini ITX, Micro ATX and ATX
• 7+1 expansion slots with sleek white painted brackets
• Supports graphic card lengths up to 290mm when removable HDD-Bay is in place
• Supports graphic card lengths up to 470mm without removable HDD-Bay
• Supports CPU coolers with height of 180mm
• Supports PSU's with a depth of maximum circa 170mm, when using bottom 120/140mm fan location. When not using the bottom 120/140mm fan location, the case supports also longer PSU's, typically 200-220mm.
• Case size (WxHxD): 230x460x515mm with front and top bezel in place
• Net weight: 10kg
Last updated: Apr 7, 2020 at 12:05 pm CDT