Corsair, a worldwide designer and supplier of high-performance components to the PC gaming hardware market, today announced worldwide retail availability of the Hydro Series H80 and H100 liquid CPU coolers.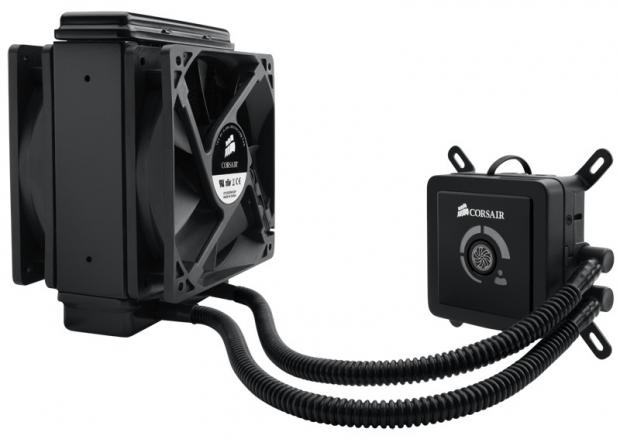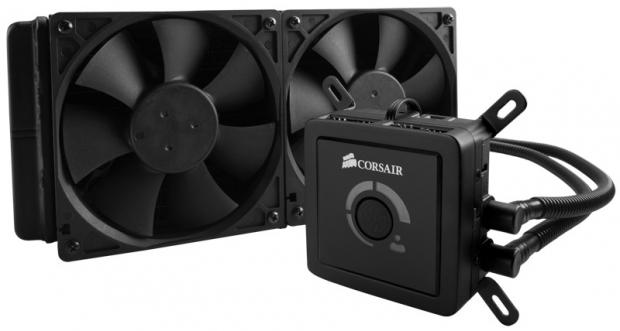 The Hydro Series H80 and H100 feature the latest cooling performance technology, simple installation, and maintenance-free operation. Both include a low-profile, light-weight cooling unit with a micro-channel copper cold plate and a split-flow manifold for superior cooling. They also include digital fan control, allowing the user to select between quit, balanced, and performance cooling profiles. The H80 includes a double-thick 120mm radiator for compatibility with virtually all standard ATX PC cases. The top-of-the-line H100 uses a dual 120mm radiator for even better performance, and is compatible with PC cases that provide mounting capability for a standard 240mm radiator.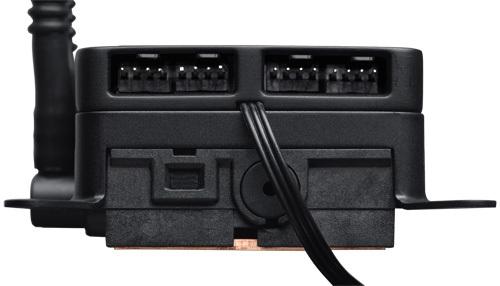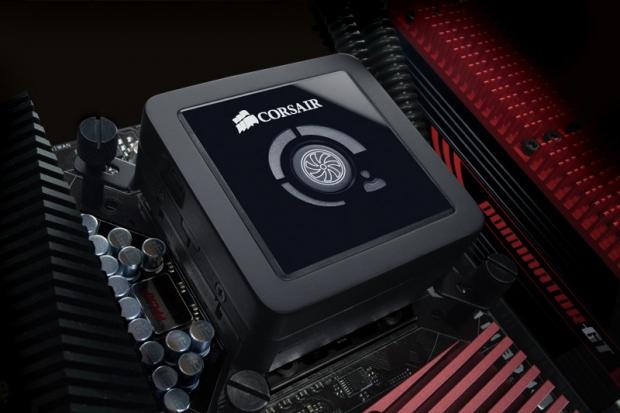 The Hydro Series H80 is available for a US suggested retail price of $109 USD, and the Hydro Series H100 is available for a US suggested retail price of $119 USD. For more information on the complete line of Hydro Series liquid CPU coolers, please visit the Corsair website.
Both the H80 and H100 include a Corsair Link digital connector, allowing them to take full advantage of the new Corsair Link system for monitoring and control.
Last updated: Apr 7, 2020 at 12:05 pm CDT