Weighing little over a kilogram, the new VAIO Z Series notebook PC from Sony is created for mobile professionals who demand absolute performance and portability. VAIO Z blends ultra-desirable styling and premium carbon fibre with no-compromise specifications and innovative productivity features. In the office or on the road, this class-leading business notebook helps demanding users work more efficiently with the ultimate in on-the-move computing power.
All-new VAIO Z takes cutting-edge styling by Sony to new extremes, with a 'full flat' body and display lid that are crafted in tough, ultra-light carbon fibre. At just below 1.2kg and 16.65mm slim, the new VAIO Z is the perfect partner for business travellers who demand ultimate power with less to carry.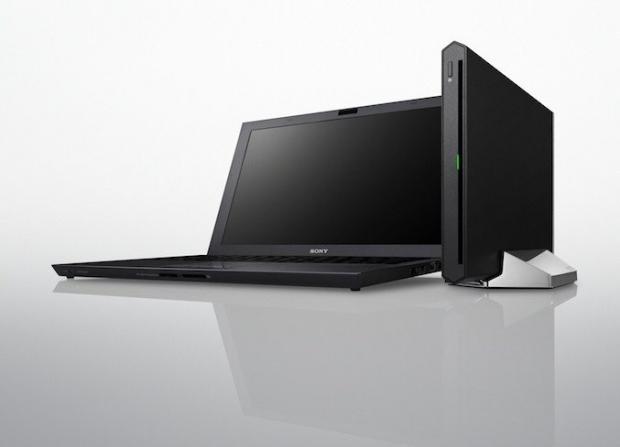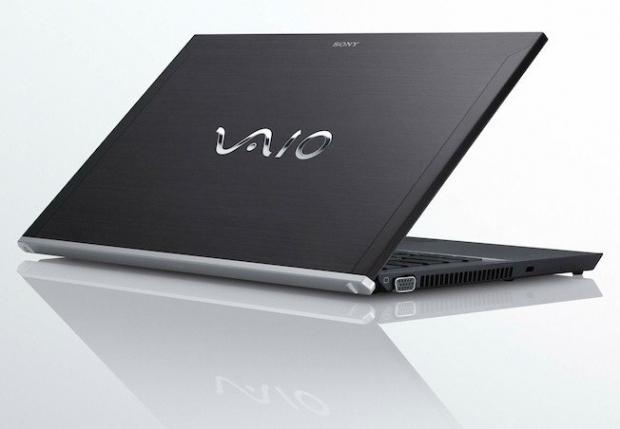 On-the-go usability is enhanced further by the backlit keyboard with extra-wide palm rest and ergonomic new 'button-less' touchpad. With a resolution of 1600x900, the 33.2cm (13.1") VAIO Display Premium features an anti-reflective coating that cuts glare from direct light sources and ensures crisp colour reproduction.
Performance is everything you'd expect from the most sophisticated VAIO notebook yet. Latest-generation standard voltage Intel Core i7 processors are teamed with speedy DDR3 SDRAM and up to 256GB SSD RAID storage to blaze through the toughest workload with ease.
As an extra refinement, Quick Boot saves precious time when you're in a hurry, loading Genuine Windows 7 Professional up to 50% quicker than conventional notebooks. Embedded VAIO 'everywair' 3G WWAN on selected models connects via your mobile broadband operator.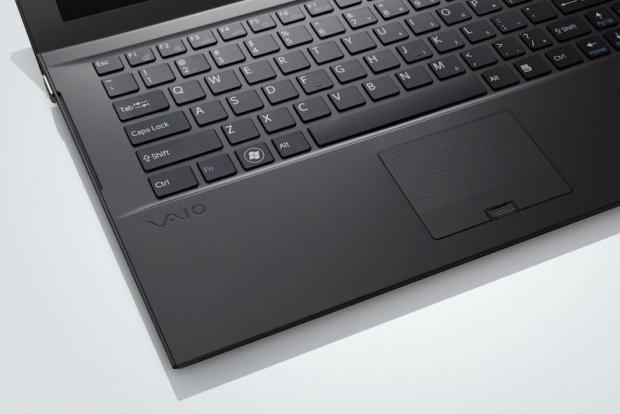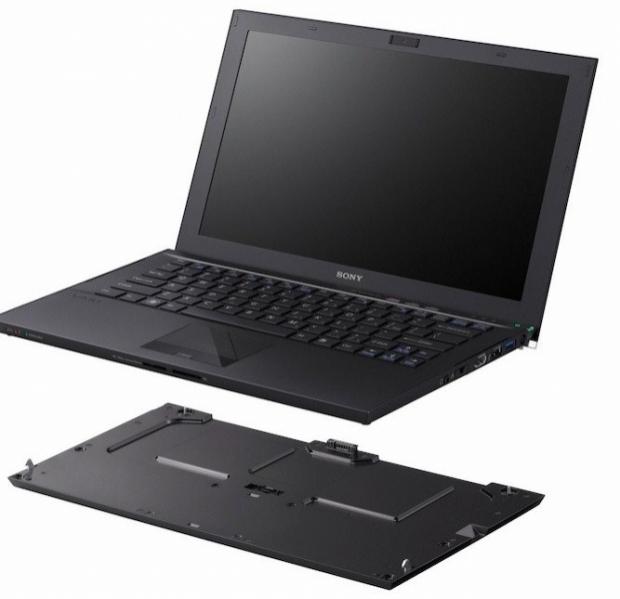 Power Media Dock
The performance of VAIO Z Series is taken to new extremes by the unique Power Media Dock2, a monolithic expansion module that links with VAIO via an optical cable. The proprietary port can also be used to attach regular USB devices to VAIO when it's not docked.
Featuring high-speed I/O data transfer based on the architecture codenamed 'Light Peak', Power Media Dock boosts graphics performance while adding numerous extra connectivity options. It includes an optical drive for even greater business productivity and satisfying HD entertainment. The module comes supplied with a stylish design-matched stand.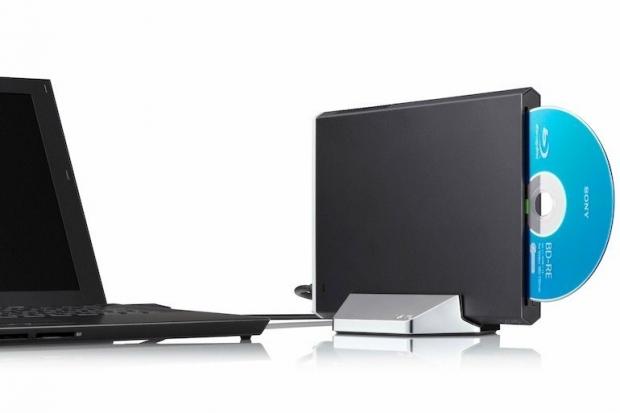 With Power Media Dock added, VAIO Z can manage up to four displays (including the notebook screen) via HDMI and/or VGA output ports. In this configuration, VAIO Z makes a compelling choice for design, finance and science professionals who need to work across several screens simultaneously. New-generation AMD Radeon HD graphics with 1GB VRAM effortlessly handle demanding graphics tasks, from 3D CAD to gaming.
When docked, connectivity options are boosted by additional USB ports plus VGA and HDMI outputs. Power Media Dock also sports an optical drive bay that can be specified with a Blu-ray Disc or SuperMulti combo drive. Games and movies on DVD or Blu-ray Disc sound as good as they look with latest Dolby Home Theater v4.
Sheet battery
VAIO Z features the innovative 'sheet battery' already showcased on this year's VAIO S Series. The notebook's internal lithium polymer battery provides power for up to 7 hours1 on-the-go computing. It's partnered by a second thin, flat optional lithium polymer sheet battery that can be charged separately from the PC and added without removing the internal battery. The sheet battery attaches without having to switch off the PC, boosting stamina to up to 14 hours1 for day-and-night working, even if you're far from mains power.
VAIO Z delivers a richer communication experience if you're staying in touch with colleagues via video conference or web chat. The HD web camera powered by Exmor technology ensures detailed-packed video even in low light.
There's a full range of official accessories from Sony, style-matched to complement the looks and performance of your VAIO. Many more configuration options - including a Full HD (1920 x 1080) LCD - are available exclusively to online shoppers at Sony Store.
The new 2011 VAIO Z Series of ultra-portable performance notebook PCs is available from the end of July 2011 (actual date of availability varies by country).
Features:
• 33.2cm (13.1") VAIO Z Series: less than 1.2 kg and 16.65mm slim with stunning design and smart battery concept
• Business-class power with latest standard voltage Intel Core i7 processors and fast SSD storage
• High-resolution (1600x900) anti-reflective VAIO Display Premium
• Optional sheet battery gives up to 14hr stamina1 with quick charge
• Power Media Dock 2 with quad video monitor support, AMD Radeon HD graphics, optical drive and extra ports including HDMI out
• Quick Boot gets you working in seconds
Specifications:
•Processor: Intel Core i7-2620M 2.70GHz (with Turbo Boost up to 3.40GHz)
• Memory: 8 GB DDR3-1333 MHz
• OS: Genuine Microsoft Windows 7 Professional SP1 64-bit
• Primary Storage: 256 GB solid state drive flash memory RAID 0
• Display: 13.1-inch VAIO Display Premium with 1600 x 900 pixels resolution
• Graphics: Integrated Intel HD Graphics 3000
• Optical Storage: DVD SuperMulti Drive included with VGP-PRZ20C Power Media Dock
• Others: WLAN 802.11a/b/g/n; 3G WWAN; Bluetooth 2.1 + EDR; USB 2.0 x1, docking station/USB port x1 (supports USB 2.0/3.0 compatible devices); HDMI out (3D supported); stereo speakers with Dolby Home Theater v4; HD web camera powered by 'Exmor' (1.3 effective megapixels); Web, VAIO and Assist buttons; touchpad with gesture support; fingerprint sensor; Quick Boot
• Dimensions: Approx. 210 x 16.65 x 330 mm (D x H x W)
• Weight: Approx. 1.18 kg (with standard internal battery)
VAIO PowerMedia Dock VGP-PRZ20C/VGP-PRZ20A Specifications:
• Graphics Accelerator: AMD Radeon HD 6650M with 1 GB DDR3 dedicated memory
• Analogue RGB output: 1920 x 1200
• HDMI: 1920 x 1080
• Optical Drive:
- VGP-PRZ20C: DVD SuperMulti Drive
- VGP-PRZ20A: Blu-ray Disc Drive with DVD SuperMulti
• LAN port: 1000BASE-T/100BASE-T/10BASE-T x1
• USB ports: Hi-Speed USB (USB 2.0) Type A Connector x2, SuperSpeed USB (USB 3.0) x1
• Monitor ports: D-Sub x1, HDMI x1
• Dimensions (DxHxW): 148 x 16.65 x 220 mm
• Weight: Approx. 0.685 kg
Last updated: Apr 7, 2020 at 12:04 pm CDT