(Taipei-Taiwan) World famous mainboard and graphic card manufacturer MSI today officially announces their brand new AMD A75-Series mainboard A75MA-G55 with Military Class II components to equip the mainboard with the best quality and highest stability. The amazing graphical performance of the A-Series APUs is complimented by the implementation of USB 3.0 and SATA 6Gb/s ports to give the fastest performance when you're playing games, video editing, transferring files from mobile devices. With support for HDMI, DVI and 7.1 channel audio, the A75MA-G55 in its small MicroATX form factor is the perfect choice whether it is as a complete and powerful desktop PC or a versatile and efficient HTPC. MSI's A75MA-G55 is truly the best choice in high quality, high performance and high convenience.
Certified Military Class II: The highest quality and Stability components
With MSI's A75MA-G55 you never have to compromise on system stability. MSI's Military Class II mainboards are only built with the best Military Class II components available, which have been Military Certified to US Department of Defense stands. They provide the ultimate stability when playing games or overclocking and give reduced power consumption when watching a movie or working on documents.
MSI's Hi-c CAP, Super Ferrite Choke and Solid cap improve overall lifespan, power consumption and system stability regardless of the way the MSI A75MA-G55 is operated.
Amazing Graphical performance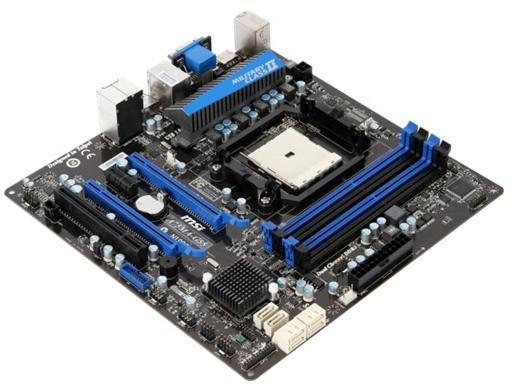 With the MSI A75MA-G55, a whole new level of integrated graphics is achieved. With support for the latest technologies such as DirectX11 for the most detailed games and 'Steady Video' which removes shaky images from home videos. The latest AMD APUs offer better performance than general mainstream video cards meaning that not only your games will run smoother, but also Full HD Blu-Ray can be played back without slowdowns and converting videos from your PC to your smartphone or tablet is sped up greatly!
With MSI's A75MA-G55 today's hottest games like StarCraft II, DiRT3 and the ever so popular World of Warcraft: Cataclysm run at smooth frame rates with rich detail.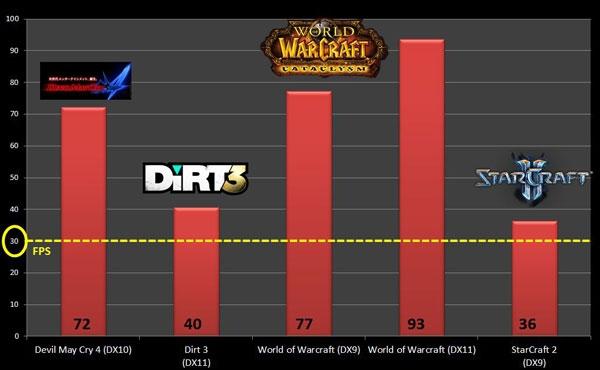 Winki 3 free full operating system
Providing consumers with the most convenient solution possible is the unchanged focus of MSI. That is why the A75MA-G55 comes with Winki3 the fully operational and free operating system that supports everything you need for daily computer use and more. Whether you're just browsing the internet or want to use the fully functional office suite with word processor and spreadsheet program, Winki 3 supports that as well as photo editing software, Instant Messaging programs, Skype and a hard-disk backup utility. Winki 3's versatility is its greatest strength and serves everyone from first time owner to power user.
Native USB 3.0 & SATA 6Gb/s for ultrafast data transmission
The A75MA-G55 is equipped with the native USB 3.0 and SATA 6Gb/s interfaces for users to connect any latest storage devices. These interfaces are ten times faster than USB 2.0 and two times faster than SATA 3Gb/s. This means they support ultrafast data transmission at 5Gb/s and 6Gb/s respectively. When connecting any USB 3.0 external devices or devices or SSD supporting SATA 6Gb/s, users can fully enjoy the true sense of speed in data transmission.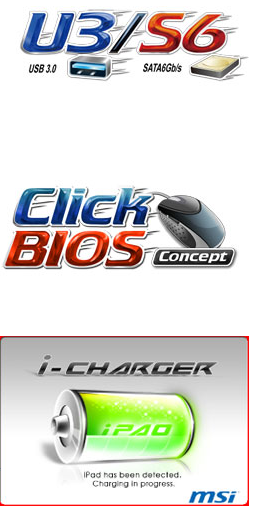 MSI Click BIOS
The A75MA-G55 with Click BIOS Concept is based on the new UEFI technology which supports todays latest hardware. From faster booting to supporting large hard drives with a capacity of over 2.2TB. MSI's Click BIOS can be controlled with both a keyboard, but it also supports mouse control which simplifies navigating and manipulating system settings.
i-Charger energizes iPad at any time
The A75MA-G55 with i-Charger technology allows anyone to quickly charge the newest networking device
To deal with the rising popularity of mobile networking devices like the Apple iPad, the A75MA-G55 is also equipped with the i-Charger technology for users to recharge their mobile networking devices. After installing the and activating i-Charger software, users can freely recharge their iPad at any time to enjoy the true convenience of mobile networking.
Last updated: Apr 7, 2020 at 12:04 pm CDT