ASUS today announced the launch of their new AMD A75 chipset-based F1A75 Series motherboards. Designed specially to optimize performance for the AMD Llano APUs, the F1A75 Series motherboards have exceptional overclocking capability for the versatile APU with a variety of integrated graphics built directly on the same die. This new series is also equipped with the latest ASUS-exclusive technologies and features, including the Dual Intelligent Processors 2 (DIP2) with DIGI+ VRM for precise power control, a graphical and mouse-controlled UEFI BIOS and the easy-to-use auto tuning for better performance.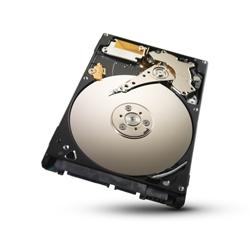 New ASUS motherboard design to complement the new AMD Fusion platform
The ASUS F1A75 series are designed with the exclusive DIGI+ VRM and the most intuitive UEFI BIOS on the market. The F1A75-V EVO is the world's first FM1 socket motherboard with dual x8/x8 PCI-Express for AMD CrossFireX support, while the entire range of ASUS F1A75 Series motherboards are designed to natively support the latest USB 3.0 and SATA 6Gbps standards.
ASUS F1A75 Series motherboards are based on the latest AMD A75 chipset and FM1 socket, which supports AMD's new APUs. These include class leading performance from AMD Radeon HD 6000 series processor graphics with AMD Dual Graphics support. With an additional PCI-Express Radeon GPU to initiate Radeon Dual Graphics mode, the performance can be boosted up to 128 percent.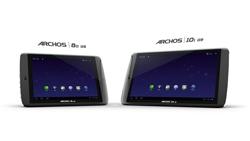 The APU Radeon processor graphics offers DirectX 11 technology, OpenCL Direct Compute and superb low power performance that is ideal for home media entertainment and gaming, without the need for an extra PCI-Express graphics card.
ASUS Dual Intelligent Processors 2 with DIGI+ VRM on board
The premium F1A75 Series motherboards are equipped with DIP2, which features DIGI+ VRM technology in addition to the TPU and EPU. DIGI+ VRM power delivery allows a user to precisely adjust and control power settings digitally perfectly serving the APU specification's power demand. Digital control differs from analog controls by eliminating digital-to-analog conversion lag, which helps to improve overclocking capabilities. This enables precise power flow adjustment and management as well as easy and flexible tuning, including extra DRAM power control for the AMD platform. System stability is also more efficient thanks to a smart thermal function, which includes phased temperature controls. For full system control, all features are accessible either by UEFI BIOS or AI Suite II. This all-in-one software offers diverse and easy-to-use functions, without the need to switch back and forth between different utilities while in Windows.
Media recognized most intuitive UEFI BIOS
Included on all F1A75 Series motherboards is the previously mentioned UEFI BIOS menu interface. UEFI BIOS allows a user to control and adjust their BIOS settings through a mouse-enabled interface for more user-friendly navigation. The built-in EZ Mode option also provides a drag-and-drop boot priority option for easier management of boot devices, while the Advanced Mode allows experienced performance enthusiasts to tweak more intricate system settings. Overclockers can also save screen caps of their settings by pressing F12 on the keyboard and saving it onto a USB thumb drive.
Last updated: Apr 7, 2020 at 12:04 pm CDT