Silicon Power today announces their ultra capacity 2.5inch USB 3.0 Stream S20 1TB external hard disk drive. It further strengthens powerful Stream Series of SP External Hard Drives. SP Stream S20 design concept comes from high-performance sports car. Front side of Stream S20 resembles sports car's low wind shear design as well as top and back-end. From any side Stream S20 displays its powerful performance. Metallic purple paint demonstrates its luxurious style and at the same time declares its superiority.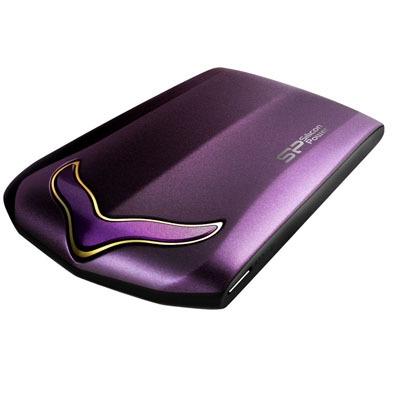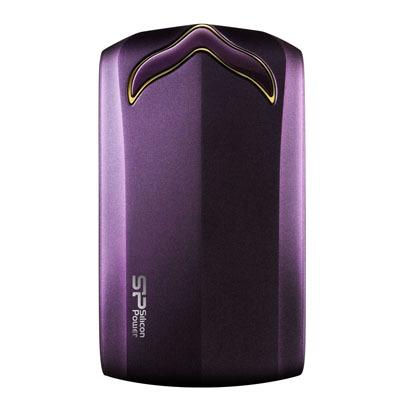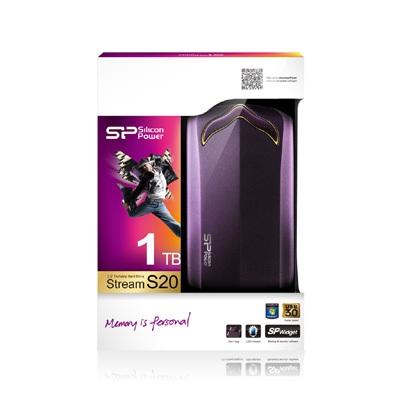 Ultra Storage Capacity and Sports Car-Like Performance
The eye-catching SP Stream S20 features not only attractive design but also high performance and speed. Featuring the latest USB 3.0 super speed transfer interface for instant copy/ write actions, Stream S20 requires merely 70 seconds for copying a 25GB Blu-ray DVD; 1TB storage space allows users to store up to 200 DVD movies. SP Stream S20 offers users the freedom to store their data at lightning speed. It is indeed a perfect combination of power and beauty.
Green and Environment Friendly
Just like sports cars nowadays SP Stream S20 is designed to be environment friendly and green. With built-in LED status indicators, users can easily identify its power and transfer status. SP Stream S20 also has a power saving mode so that when there is no read/ write process for 10 minutes, hard drive automatically switches to power saving / hibernation mode. This drastically reduces power consumption and is in-line with the global calling to reduce carbon emissions.
SP Stream S20 comes with attractive carrying bag for users to conveniently store and carry around their Stream S20. In addition, SP Widget that features seven major backup and security tools can be downloaded free of charge from SP official web site. Users can also try out the 60-day trial version of 2011 Norton Antivirus. With all the extra added values SP Stream S20 is more practical than ever. SP Stream S20 is available in 500GB / 640GB / 750GB / 1TB capacity variants for users to choose from and comes with a 3-year warranty.
Features:
• SuperSpeed USB 3.0 compliant and backwards compatible with USB 2.0
• High transferring rate up to 5 Gb/sec
• Streamlined, contoured and with a stylish design
• Artistry paint treatment, fingerprint free
• Easy Plug and Play operation - no drivers required
• USB powered - no external adapter necessary
• Power saving sleep mode
• LED indicates power on and data transfer activity
• SP Widget free download software features seven main functions to maximize your SP Portable Hard Drive
• Bundles with Carry Bag
Specifications:
• Dimensions: 142.4 x 80.1 x 21 mm
• Weight: 160g / 210g (1TB)
• Standard Compliance:USB 3.0 / 2.0
• Data Transfer Rates:Max. 5 Gb/s (USB 3.0 Mode) / Max. 480 Mb/s (USB 2.0 Mode)
• Power Supply:DC 5V (Power supplied through USB)
• Operating Temperature:5℃~ 55℃
• Storage Temperature:-40℃~ 70℃
• Supported Operating Systems:Windows 7, Windows Vista, Windows XP, Windows 2000, Linux 2.6.31 or later, MacOS 10.4 or later (only USB 2.0 currently supported)
• Three-year warranty
• Capacity: 500GB/640GB/750GB/1TB
• Color: Purple
Last updated: Aug 9, 2020 at 12:18 am CDT