Club 3D introduces an exciting new way to enjoy multiple displays at home or at the office. With an existing usb port, now you can plug a new display with either a notebook or a desktop PC that are both Windows and Mac compatible and is HD ready.
Club 3D will be implementing first the CSV-2000D, an USB 2.0 to DVI model that supports a maximum resolution of 2048 x 1152. Easy installation with the convenience adding multiple monitors/screens to your existing computer SenseVision will truly expand your display possibilities. A second model, the CSV-2000H, an USB 2.0 to HDMI supports a maximum resolution of 1920 by 1200, which is HDMI 1.3 compliant and offers embedded HDMI audio support.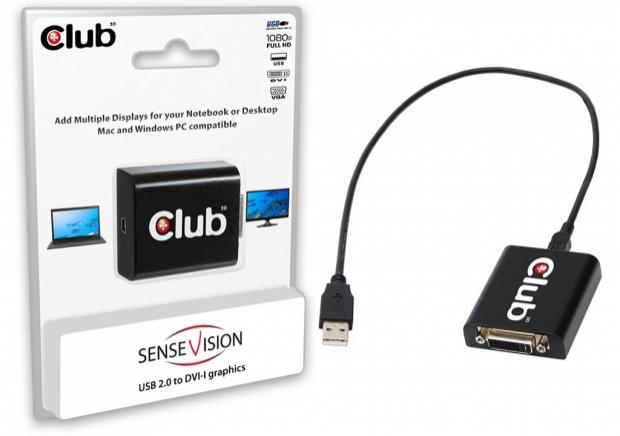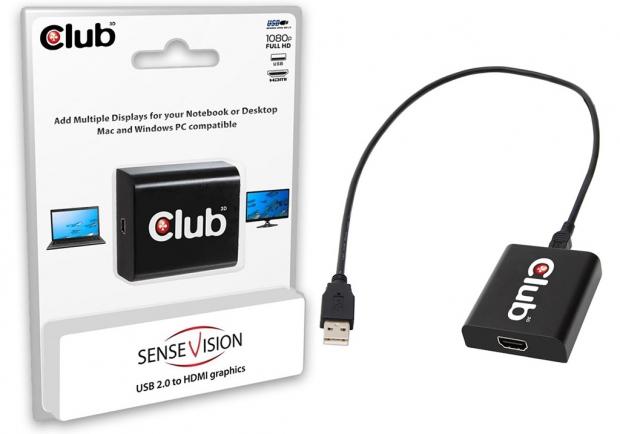 SenseVision products features
Plug & Play / Support for Clone or Extend display mode / Supports up to 4 monitors on Mac / Supports up to 6 monitors on PC notebook and desktop / Windows Aero Support / Low Power Consumption / Completely silent operation / Portable making it easy for travel / Detachable cable included (cable depends on product).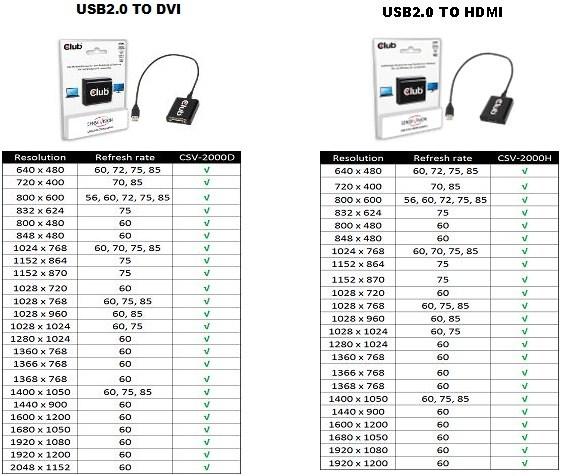 For more information, visit the product pages.
Last updated: Apr 7, 2020 at 12:04 pm CDT