Breakthrough smartphone brings together high performance with full 3D experience
Sydney, (Tuesday 21st June, 2011) - LG Electronics (LG) today officially announced the Australian availability of the eagerly-awaited LG Optimus 3D, a high-performance handset offering the world's first 3D experience on a smartphone.
The LG Optimus 3D will be available through Optus and its retail partners to Australian customers from early July. It will be positioned at $0 up front on the Optus $59 Cap Plan from launch, and has a Recommended Retail Price (RRP) of $799.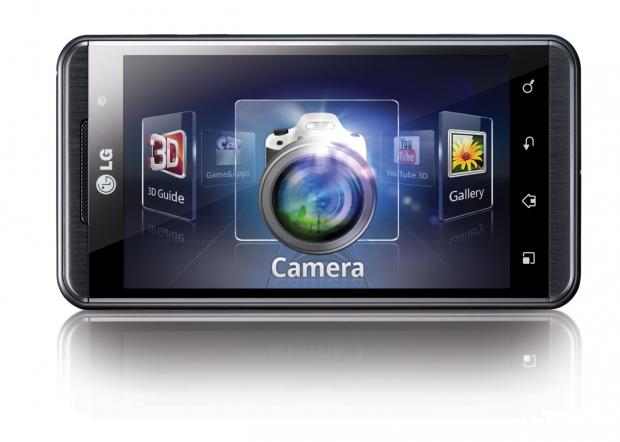 The LG Optimus 3D introduces a number of innovative "first" technologies, including the world's first dual-core, dual-channel and dual-memory architecture as well as the first complete 3D platform enabling recording, viewing and sharing of 3D content.
Superb Performance with Unique "Tri-Dual" Configuration
The hardware specifications of the LG Optimus 3D are a showcase of amazing speed and power made possible with LG's unique "tri-dual" configuration - dual-core, dual-channel and dual-memory. This configuration enables significantly improved performance and run-time compared to other smartphones offering a current 1GHz dual-core processor.
The LG Optimus 3D offers performance benefits as a result of the simultaneous - and faster - transfer of data between the dual-core and dual-memory. Users can multi-task between programs, play games at a higher frame rate and enjoy an immersive movie experience.
"Backed by a combination of superb performance and a complete 3D experience, we're excited about the prospects of the LG Optimus 3D taking the smartphone to a much higher level," said Nathan Dunn, General Manager, LG Mobile Communications (Australia). "We've incorporated every feature for the power user and we think they'll be pleased with what they see."
Gavin Williams, Marketing Director, Optus Consumer, welcomed the handset to Optus' burgeoning portfolio of Android-powered smartphones and praised LG on delivering a fantastic handset.
"This is a tremendous handset, which we think will really resonate with many of our customers who are looking to get their hands on the latest leap in new technology. First and foremost, this is a powerful smartphone which has a tremendously well rounded feature set and huge appeal. The Optus Open Network will be the perfect partner for customers looking to get the most out of their mobile experience."
World's First Complete 3D Experience: 3D Recording-Viewing-Sharing
The LG Optimus 3D has dual 5MP cameras allowing users to capture and record their best moments as images and videos in 3D. The LG Optimus 3D's 4.3-inch WVGA display faithfully recreates the 3D experience without the use of glasses. The display provides beautiful and enthralling images allowing users to view either 2D (up to 1080p) and 3D (up to 720p) multimedia content.
Users can navigate through the device's 3D interface with the five 3D-dedicated content categories, including Gallery, Camera, Games & Apps, YouTube 3D and 3D Guide. With the click of the 3D Hot Key mounted on the side of the phone, 3D images and content can be easily switched to 2D for the preferred viewing format.
Captured 3D content is easily shared via an HDMI 1.4 connection to 3D TVs and monitors and also is compatible with DLNA Certified™ products. What's more, users can easily upload and stream 3D content and share each other's creations on YouTube's dedicated 3D channel (youtube.com/3D).
The phone will initially be released with Android 2.2 (Froyo) and will be upgradeable to Android 2.3 (Gingerbread). The upgrade schedule will be announced in due course.
Key Specifications:
- 1GHz Dual-Core Dual-Channel processor (Texas Instruments OMAP4)
- 4.3-inch 3D WVGA screen
- 8GB memory , 512MB LP DDR2 RAM
- 1,500 mAh battery
- 2 x 5MP rear mounted cameras
- 2D: 1080p MPEG-4/H.264 recording and playback
- 3D: 720p H.264 SEI recording and playback
- HSPA+, DLNA/HDMI 1.4
- H.264, H.263, DivX, MKV, WMV-9, ASF, AVI, 3GP, MP4
The LG Optimus 3D will be available in Australia first through Optus and their selected retail channel partners from early July and will be positioned at $0 up front on the Optus $59 Cap Plan from launch.
RRP for Optimus 3D is $799.00
# # #
About LG Electronics, Inc.
LG Electronics, Inc. (KSE: 066570.KS) is a global leader and technology innovator in consumer electronics, mobile communications and home appliances, employing more than 93,000 people working in over 120 operations around the world. With 2010 global sales of 55.8 trillion Korean won (USD 48.2 billion), LG comprises four business units - Home Entertainment, Mobile Communications, Home Appliance, and Air Conditioning & Energy Solutions. LG is one of the world's leading producers of flat panel TVs, mobile devices, air conditioners, washing machines and refrigerators. LG has signed a long-term agreement to become both a Global Partner and a Technology Partner of Formula 1™. As part of this top-level association, LG acquires exclusive designations and marketing rights as the official consumer electronics, mobile phone and data processor of this global sporting event. For more information, please visit www.lg.com.au/MobilePhones or join LG Australia's Facebook page, found at: http://www.facebook.com/LGAustralia.
Last updated: Apr 7, 2020 at 12:04 pm CDT