Today, Tt eSPORTS is offering a new addition to the SHOCK gaming headset range in the form of the Spin HD. The new SHOCK Spin HD features exciting 7.1 Virtual surround sound to improve the quality that you get from the 50mm Speakers inside the headset. The SHOCK Spin HD comes in three sections, the Spin headset, the clip on microphone and the USB sound adapter which allows the headset to be used with ease anywhere by simply plugging it in to a PC or Laptop and your ready to go!
If you are currently using onboard sound and wanting to improve your in-game sounds, music and movie watching quality, the SHOCK Spin HD is the perfect companion as you can use the 7.1 Virtual Surround sound and set the sound configuration mode to the environment. Tt eSPORTS are excited that the SHOCK Spin HD will give everyone everything they want from a great gaming, entertainment and music headset in terms of sound quality, comfort and features as the SHOCK Spin HD offers everything required depending on what you are looking for from your headset.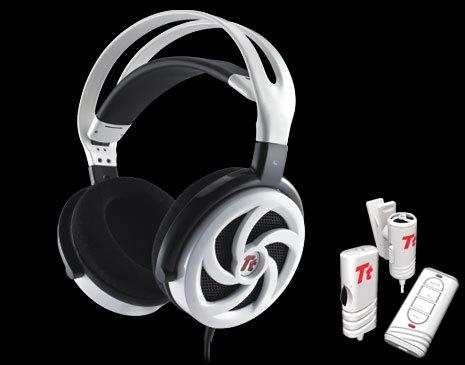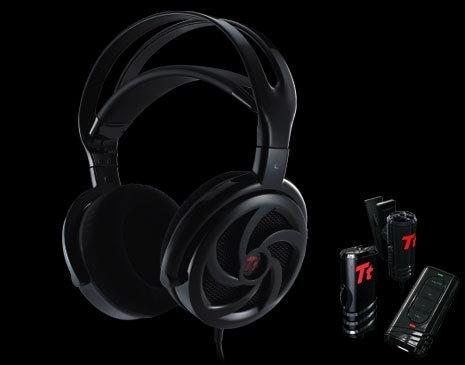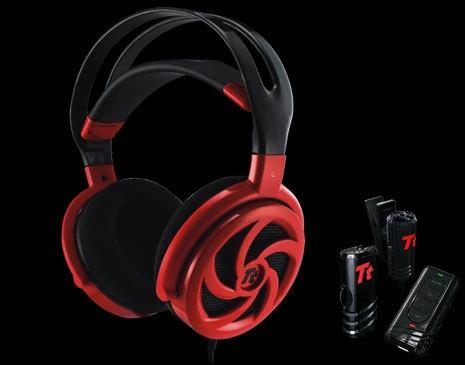 Features:
• Enlarged 50mm speaker driver gaming headset with bass enhancement sound
• Plug & Play Microphone for quick communication convenience
• External in-line volume controller for immediate volume adjustment
• Velvet cushion provides long-hour gaming comfort
• Adjustable headband pad: soft rubber pad to relieve the pressure off your head
• High quality 7.1CH virtual surround sound
Specifications:
Headphones
• Driver Unit : 50mm Neodymium Magnet Speaker
• Frequency response : 15Hz ~ 20KHz
• Impedance : 32 ohm
• Sensitivity : 95dB ± 3dB at 1KHz
• Max. input: 100 mW
• Cable length: 0.9m headphone /2.1m headphone extended box / 2.7m mic
• Connector : 3.5 mm plugs 2 + USB sound card(Dual mode)
Microphone
• Characteristic: Omni-directional
• Frequency Response: 100Hz~10kHz
• Impedance: 2.2kohm
• Sensitivity: -34 ± 3dB
For more information, visit the
product page
.
Last updated: Apr 7, 2020 at 12:04 pm CDT