AMD's officially launched the new Llano APU platform for market availability in July worldwide, and BIOSTAR is releasing three mainboards that support this new platform at the same time; the "TA75A+", "TA75M+" and "TA75M". The advantages of the new AMD A75 chipset based motherboard include native support of USB3.0, DX11 graphic core for greater 3D performance, and BIOSTAR exclusive features (BIO-Remote2, Charger Booster, and etc.).
The new AMD A75 chipset series mainboards, "TA75A+", "TA75M+", "TA75M", all using AMD Hudson-D3 A75 single-chip design, "TA75A+" with ATX form factor and the other two are with micro-ATX form factor. With a brand new heat sink design that also gives a better outlook and better thermal efficiency.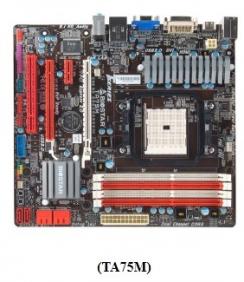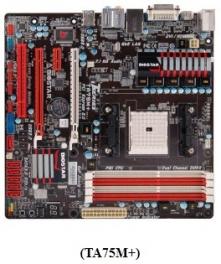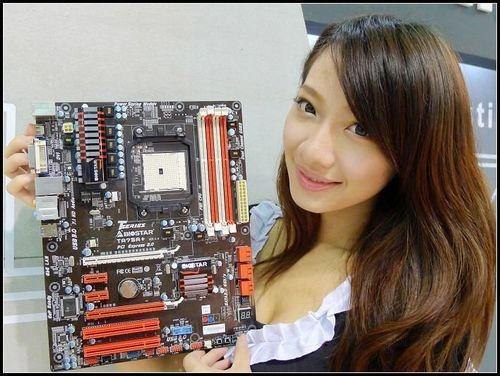 Take the "TA75A+" as an example, a large ATX board supporting AMD up-coming FM1 processors, four DDR3 memory slots, dual PCI-E x16 slots, and dual-card crossfire acceleration. It also provides 2 PCI-Ex1 slots, 2 PCI slots, 6 SATA3 disk outputs and 4 native USB3.0 interfaces. As for I/O interface design, it provides DVI/VGA/HDMI video outputs, 2 USB3.0 connectors, 7.1 surround sound, blue-ray audio outputs at the front and rear side. In addition, "TA75A+" also integrates BIO-Remote generation I & II which completes a true home entertainment solution.
APU stands for "Accelerated Processing Units", which adopts the processor and independent display core into one single chip for interdependent computation and combined acceleration. At the same time, with the high-performance processor and the added support for the processing performance of DX11 independent display card, it greatly improves the overall system performance.
Last updated: Apr 7, 2020 at 12:04 pm CDT