Acer America Corp. has unveiled its new M and X Series desktops and T231H 23-inch multi-touch display that offer more power, practical features and attractive new aesthetics designed to make a versatile addition to a home office, bedroom or dorm. Consumers wanting the power of a desktop and an intuitive touch screen display to serve as a hub for fun, productivity and entertainment will appreciate Acer's latest models.
Acer's refreshed consumer desktops tout a contemporary black design with smooth lines and a glossy finish. They're available in two sizes to address specific customer needs. The M Series is built for those wanting a powerful desktop with expansion. Offering plenty of room for upgrades, it's a workhorse to leverage for years to come. Sleek and compact, the X Series is designed for those looking to conserve space. Both desktops maximize desktop real estate, while providing all the essentials for personal productivity and digital entertainment. Acer's T231H monitor is an ideal companion for computers with Windows 7. Integrating Microsoft Touch Pack, it frees users from their mouse by enabling them to interact directly with the PC in an intuitive and fun way.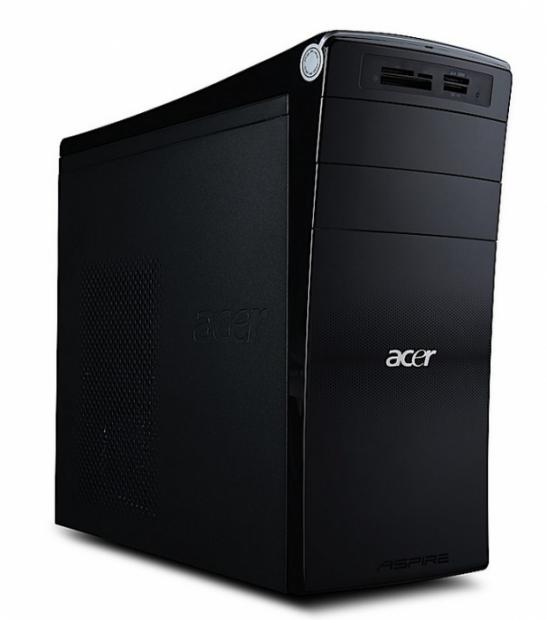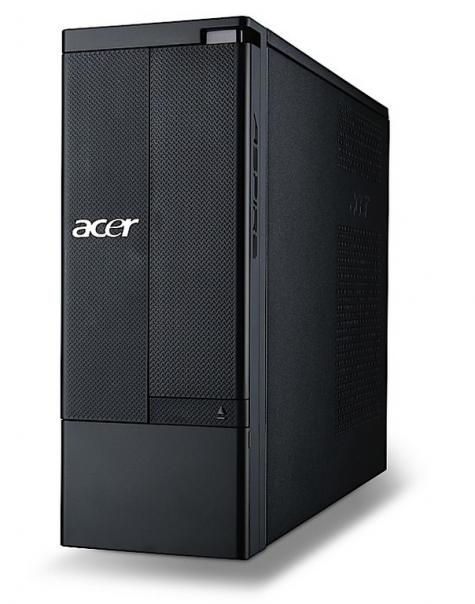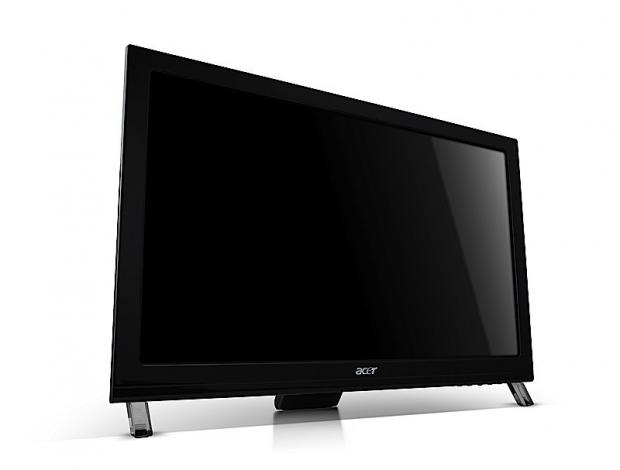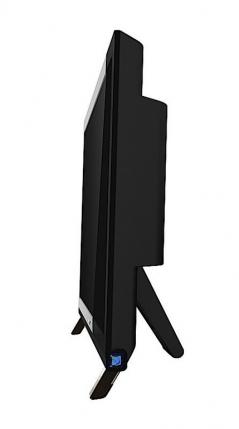 "Our newest desktop models and touch screen display provide our customers with leading technology in very practical form factors that can serve as an entertainment center for the entire household," said Irene Chan, senior business manager of consumer desktops for Acer America. "With the power and performance to deliver beautiful visuals, excellent playback of high-def video, games and audio, they provide maximum entertainment value for years of enjoyment."
Acer M Series - Powerful Performance, Excellent Expansion
Featuring leading technology, components and performance, the new Acer M Series desktops excel at handling the most advanced applications, including rich HD entertainment. The new chassis design has a convenient storage tray on top for easy access to microphone and headphone jacks as well as four USB 2.0 ports for charging smart phones and cameras and backing up data on flash drives.
The handsome all-black Acer M Series desktops tout powerful features, including Intel Core i3 or AMD Athlon II X4 Quad Core processors for harnessing speed and efficiency. Combined with up to 6GB DDR3 memory, these systems deliver excellent system response for multitasking and running the latest multi-threaded applications. The series also boasts large 1TB SATA hard drives for archiving a vast library of applications and digital data.
Some models come with discrete graphics, delivering power and functionality for superb playback of high-definition video and games. In addition, high-definition audio with 5.1 channel surround sound delivers crystal clear acoustics for a theater-like experience from the comfort of home. The convenience of a SuperMulti optical drive is provided for movie viewing, burning DVDs and CDs of favorite music, digital photos and videos.
Plenty of expansion for upgrades is afforded by two open PCI-E x1 slots for adding a sound, graphics or RAID card and an available PCI-E x16 slot for a video card. It also has an open 3.5-inch hard disk drive slot. For connecting to a vast array of peripherals and digital devices, there are 12 total USB 2.0 ports.
The Acer M Series desktops are available with manufacturer's suggested retail prices (MSRP) beginning at $499.99.
Acer X Series - Sleek Size, Super Smart
Just one-third the size of a traditional PC, the Acer X Series desktops take up little space while providing flexibility and scalability. Perfect for home computing and entertainment, the Acer X Series desktops offer a space-saving form factor and excellent ergonomics. This series sports a mesh black finish for a contemporary look and feel. Frequently used ports, such as audio jacks, USB ports and a multi-in-one card reader, are easily accessible on the front of the machine for transferring photos, music and video from popular digital devices. They're also concealed and protected from dust and potential damage by a translucent door when not in use.
Outfitted with either Intel Pentium Dual Core or AMD Athlon II X4 processing power and 4GB DDR3 memory, the Acer X Series delivers quick system response for fast multitasking during work and play. High-definition audio with 5.1 channel audio support brings the power of theater to the home. Up to six USB 2.0 ports are provided for connecting to printers, external storage, digital cameras and more.
A SuperMulti optical drive enables users to backup data, load software and burn discs of favorite music. The Acer X Series also offers either a 500GB(1) or 1TB SATA hard drive for storing a wide collection of applications and data. Providing some room for expansion, these desktops come with open PCI-E x1 and PCI-E x16 slots.
The MSRP begins at $398.00 for the Acer X Series desktops.
Both Series - Handy, Intuitive Software
The new Acer desktops come with Windows 7 Home Premium and Clear.fi, Acer's new media sharing system. Clear-fi automatically detects Clear.fi-enabled devices connected to the wireless home network and allows all stored digital content to be shared seamlessly using the Clear.fi media interface.
Acer T231H 23-inch Ergonomic Touch Screen
Acer's new T231H 23-inch multi-touch display is the ideal monitor to pair with Acer's desktops. Windows 7 compatible, the T231H enables users to rotate images, flip pages, pinch and draw on the screen with simple hand gestures.
Ergonomically designed, the monitor can be tilted backward and adjusted from 5 to 60 degrees, ensuring an ideal viewing angle and maximum comfort whether simply viewing content or when using its touch capabilities. The backward tilt capability makes this display ideal for collaborative use, including working on presentations with other people, viewing maps, creating and editing photo albums as well as playing touch-based games. A specially designed hinge mechanism makes the adjustments intuitive and hassle-free. In addition, the monitor's crystal gray stand can be folded in and tucked out of sight, so the monitor can be easily mounted on a wall.
Packed with leading technologies, the T231H is perfect for today's most popular applications, such as Blu-ray Disc console gaming and widescreen cinematic playback. Its 1920 x 1080 resolution makes it perfect for advanced 1080p full HD gaming, and its HDMI interface delivers the highest-quality video and audio currently available. DVI input maximizes connectivity quality between the monitor and other digital sources, such as PC graphics cards and High-Bandwidth Digital Content Protection (HDCP) support that allow playing of full-quality DRM-protected entertainment. And with a 50,000:1 contrast ratio and rapid 2ms response time, it delivers a high level of clarity and detail for stunning picture quality.
Available now, the MSRP for the Acer T231H is $329.99.
Last updated: Apr 7, 2020 at 12:04 pm CDT