Sharkoon expands their range of ATX cases and complements the T-Series presented in March: The Sharkoon T5 Value is equipped - in contrast to the already available Sharkoon T5 Economy - with a front USB3.0, two pre-mounted 120mm LED fans and an acrylic window on the side panel. The black interior lacquer sets a stylish scene with the installed hardware.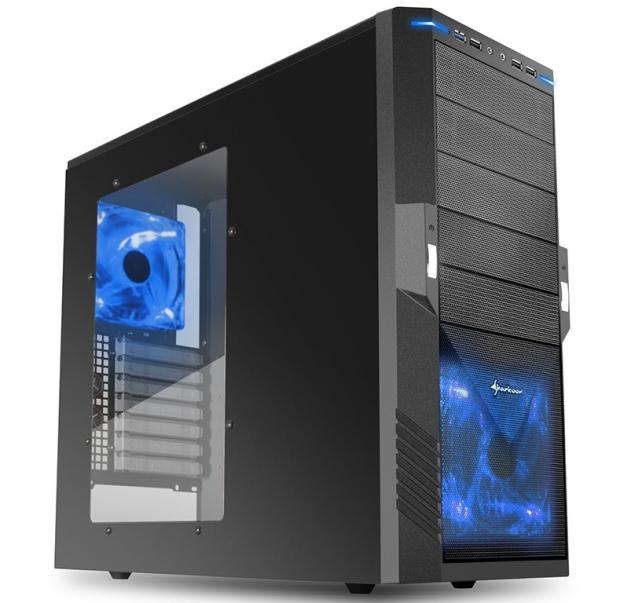 The other functions are identical to the Economy Edition: The black case offers five installation bays for 5.25 inch drives behind its mesh front panel, plus additional space for five 3.5 inch drives and seven extension cards. With help from a special mounting frame, SSDs in 2.5 or 3.5 inch formats, or a 2.5 inch hard drive in a hard drive cage can be also attached. The optical drives and the hard drives are installed through the quick-locking mount, behind the main board mounting plate a cavity is provided for the mounting of a CPU cooler and the orderly installation of cables.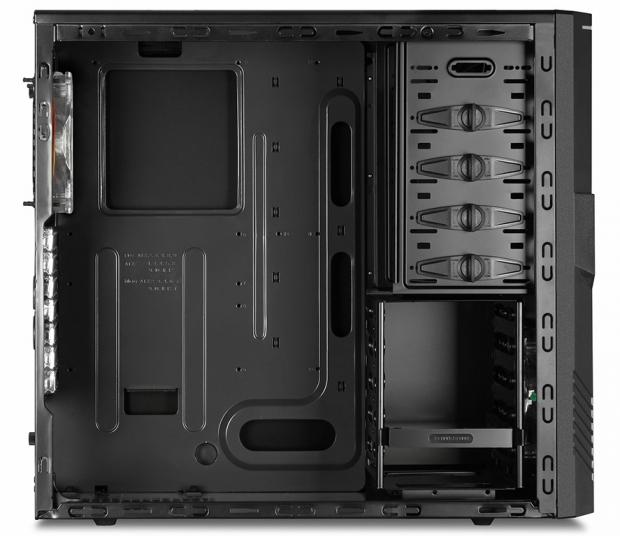 The power pack sits over the air intake on the case's floor, the case feet ensures necessary space for air circulation. The case cools through two front and rear side 120mm pre-installed fans with blue LEDs and a 3/4 pin connection. Water cooling enthusiasts will find on the backside two rubber-protected hose feedthroughs. The front panel readily offers a USB3.0 port as well as three USB2.0 ports and an audio jack. The Sharkoon T5 measures 475 x 200 x 440mm (L x W x H) and weighs 6 kg. The case allows the installation of graphic cards and power packs up to 27 cm in length and CPU coolers up to 15 cm in height.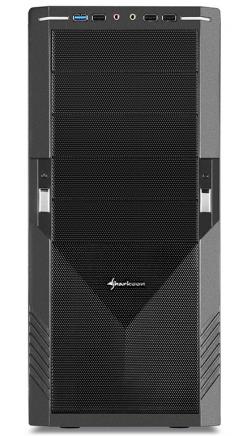 Besides both T5 cases, all models in the Sharkoon T-Series include nine 5.25" installation bays: The Sharkoon T9 Value with acrylic window, colorful lacquered main board mount and three 120mm LED fans is available in four colors. The lower priced Sharkoon T9 Economy in black does not include the acrylic window or pre-installed fans.
The Sharkoon T5 Value is immediately available to end customers for the suggested retail price of 54.90 euros from authorized retailers.
Last updated: Apr 7, 2020 at 12:04 pm CDT